Stage 2017/17 [A060]

Johnsons Crossing - Jakes Corner - Tagish (Alaska Highway 1 / Tagish Road)

42 mi / 67 km

510 Hm (garmin edge 1000)
Cycling from Smithers, British Columbia to Whitehorse, Yukon. 
Stage from Johnsons Crossing following Alaska Highway and Tagish Road to Tagish.
One of the most epic cycling routes in the world.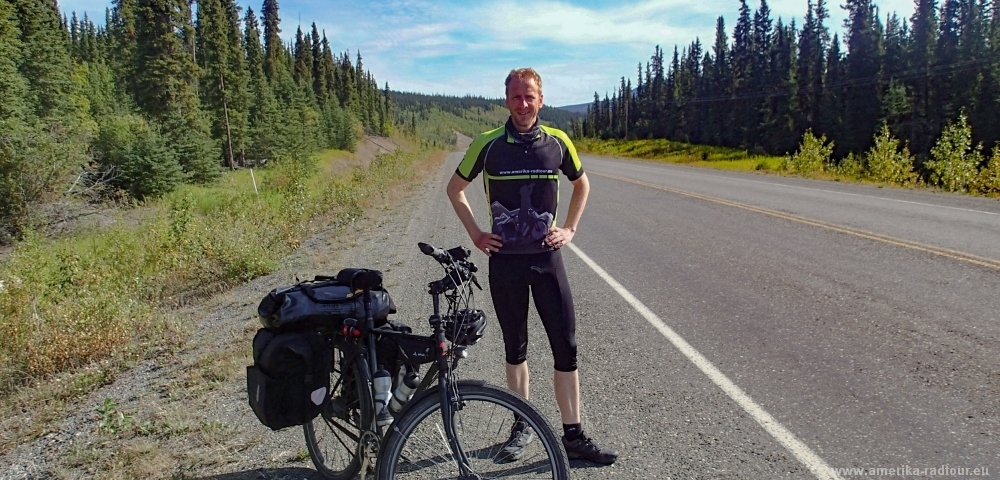 Having several days of bad weather behind us, todays weather is improving for a change. In a good mood, we tackle the first climb behind Johnson's Crossing. 100m height gain without rain - we haven't had it for a long time.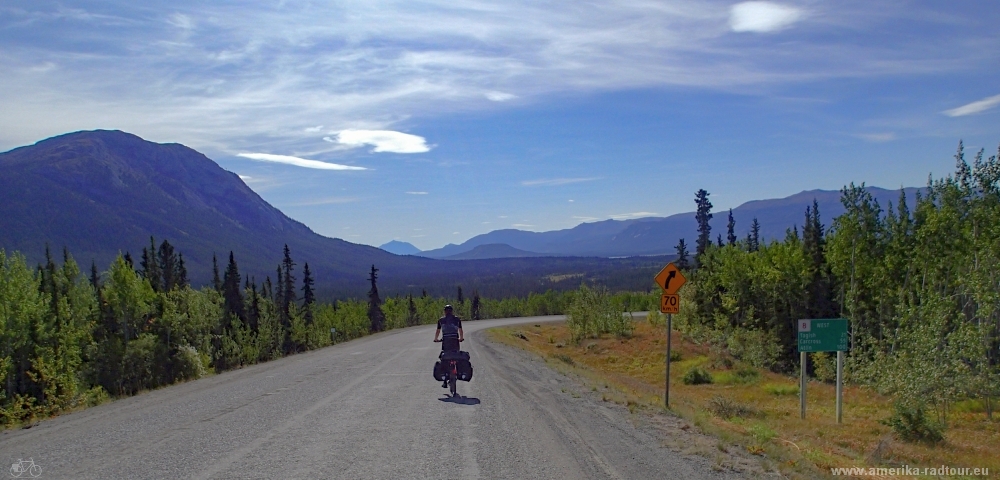 For the next miles, the weather remains good, no rain, and also no hailstorm hiding behind the next curve.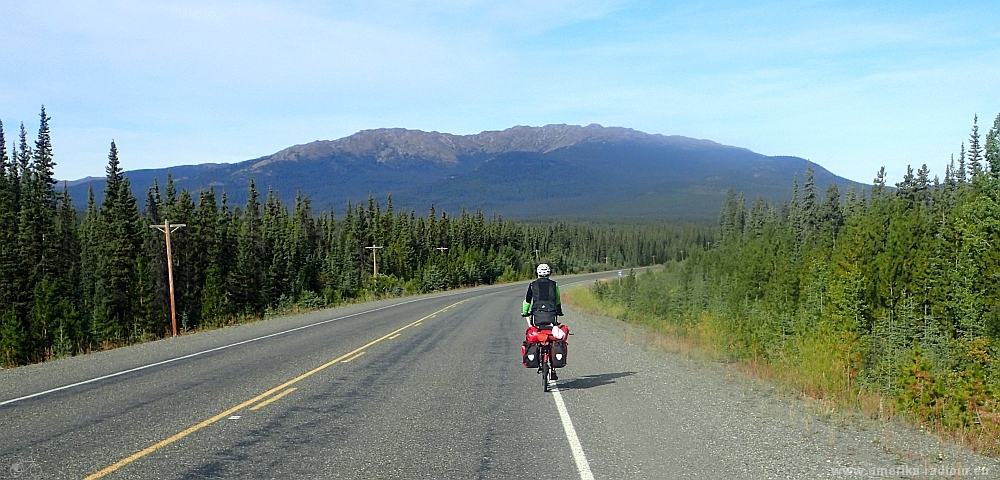 We arrive at Jakes Corner around noon. Jakes Corner is nothing more than an intersection, but a little paradise for cyclists: in the small restaurant breakfast is served all day. After the hardships of the past few days, we enjoy it extensively. For the car drivers a visit today is not so rewarding: the petrol station next to the restaurant run out of petrol, so the drivers leave this place quite disappointed. One problem we don't have today.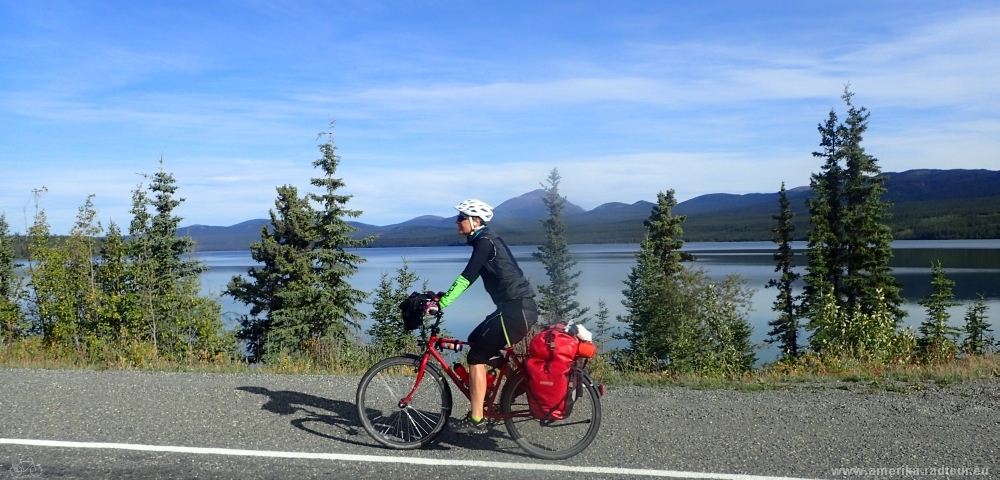 At Jakes Corner turn west following Tagish Road - this road was part of the Alaska Highway for a short time from 1942 to 1943 until the completion of the Alaska Highway in its current course.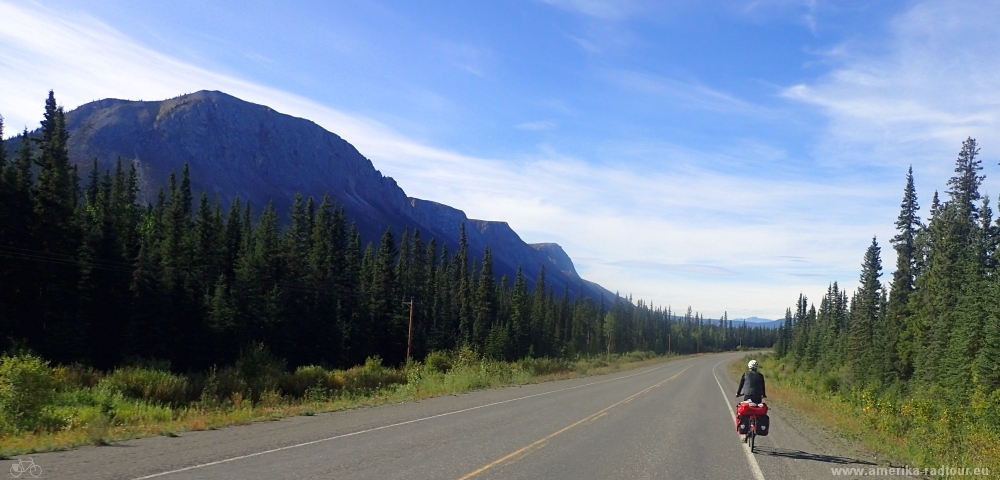 The Alaska Highway is following todays route since 1943, so there is little traffic here since 1943.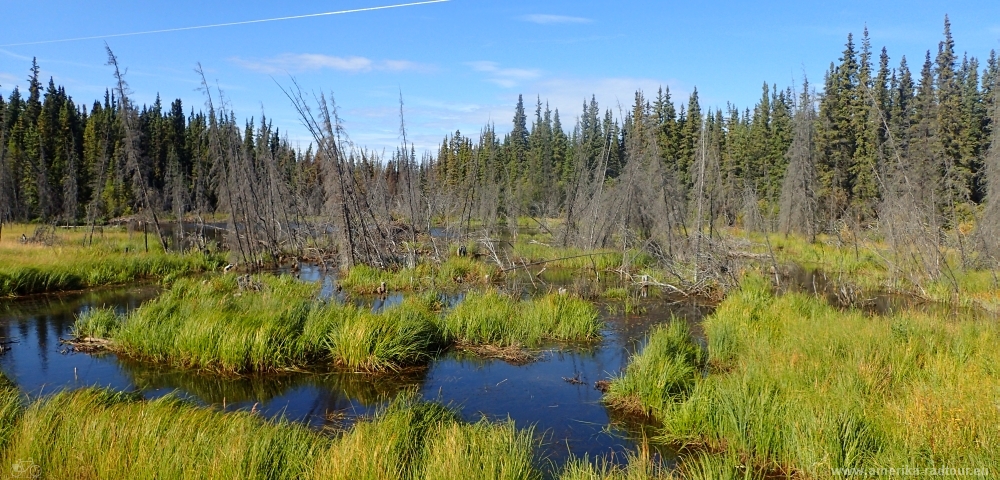 Since today's stage is quite short, we stop at a small lake with noticeably few trees in the immediate vicinity. The short tree stumps in the bank area suggest that the lake is inhabited.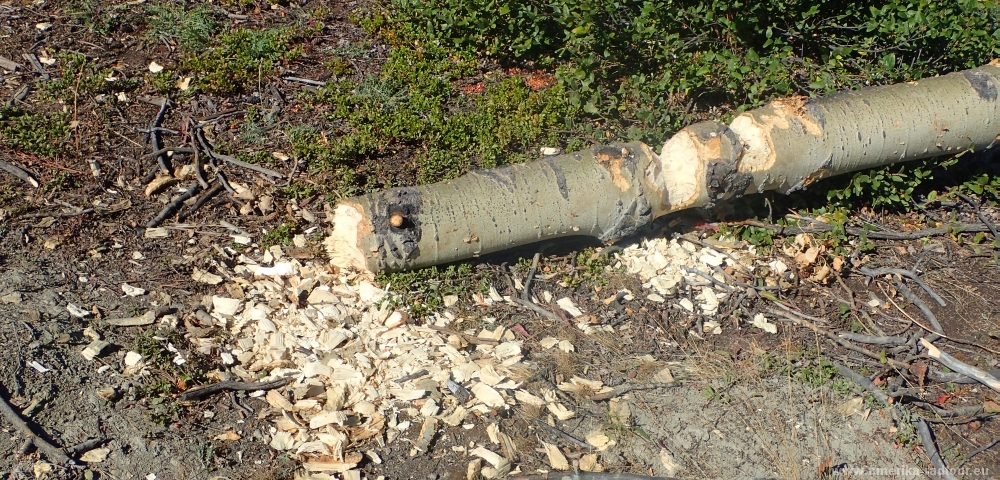 After a short wait, the first beavers appear and continue where they left off: felling the tree professionally, . . .

. . . carry the tree over to the water . . .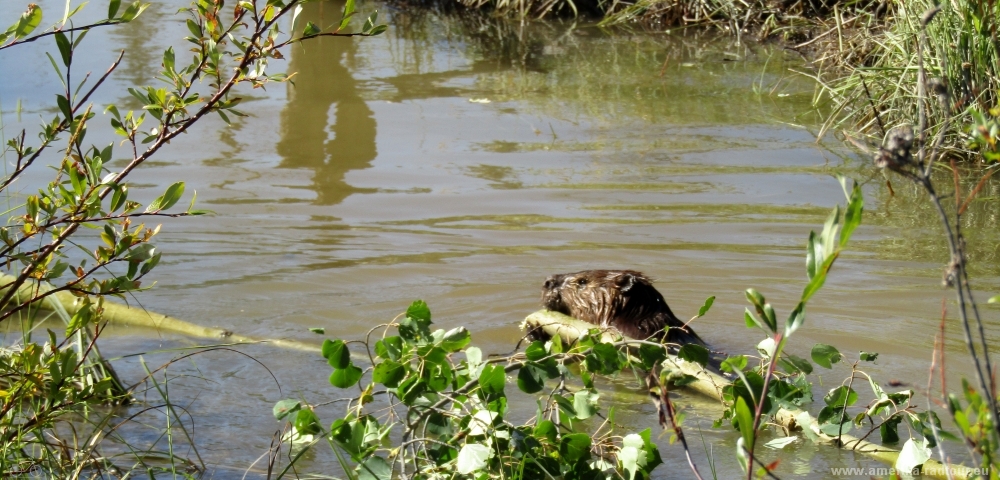 . . . and gnaw branches and leaves there before maneuvering the trunk onto the large pile for further use as building material.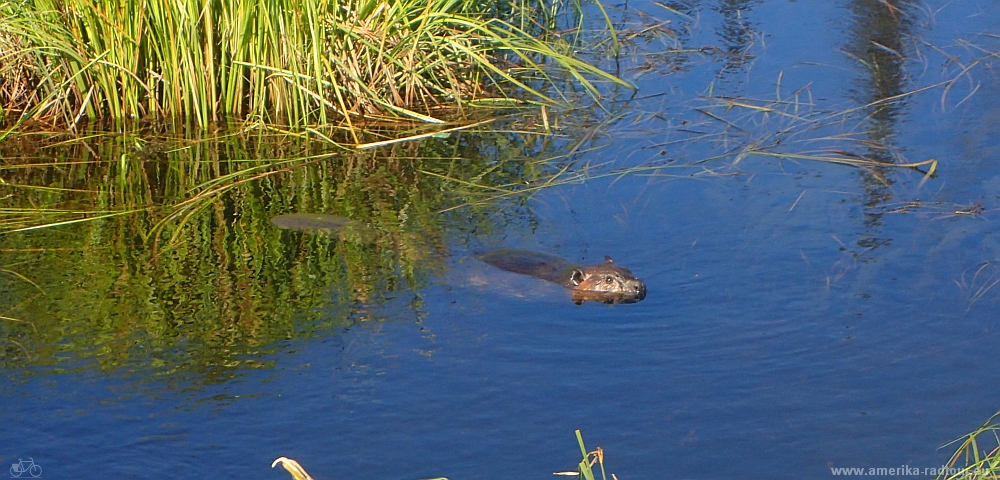 Quite astonishing what amount of trees the little rodents can remove in one hour.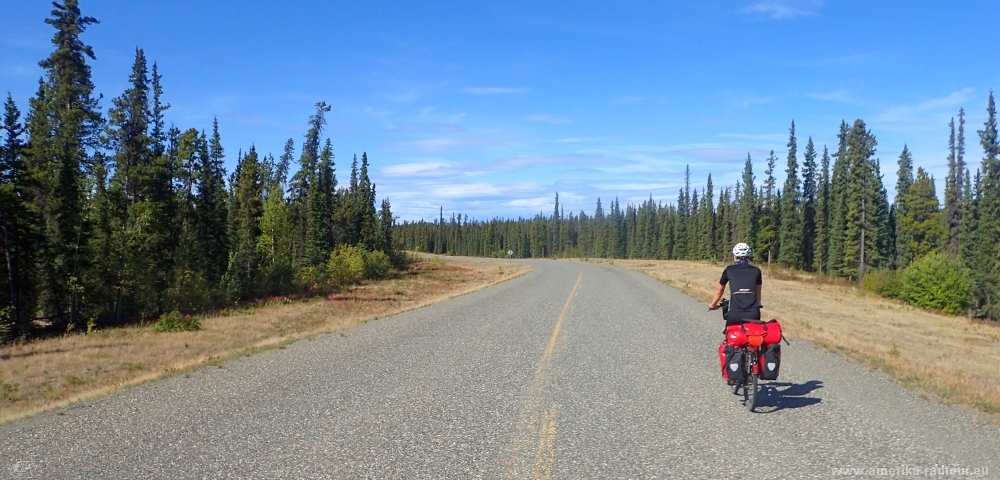 After an extensive break to watch the beavers, we continue to Tagish.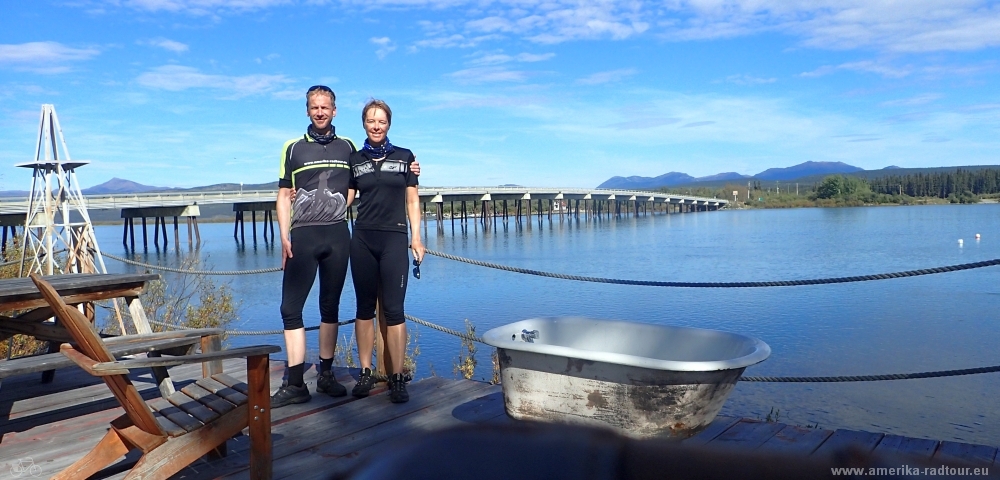 Arrival in Tagish. Group photo with bathtub and Tagish Bridge in the background. Don´t ask why there is a bathtube. I have no idea.