Stage 2019/04 [A066]

Pelly Crossing - Stewart Crossing - Moose Creek (Klondike Highway)

60 mi / 95 km

800 Hm (garmin edge 1000)
Cycling Whitehorse, Yukon to Anchorage, Alaska via Dawson City.
Stage Pelly Crossing - Moose Creek following Klondike Highway northbound.
One of the most epic cycling routes of the world.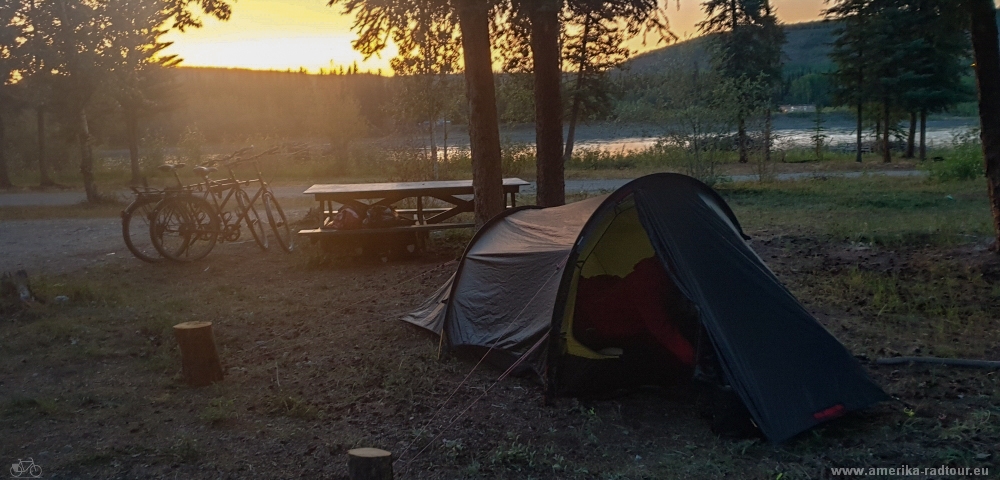 Sunrise in Pelly Crossing. The campsite is located directly on the river bank, is very quiet and offers the opportunity to meet interesting people: It was one of those evenings yesterday with lots of red wine, interesting company and the exchange of memories of distant places that we and our camping neighbors too visited different times. The campsite is great, but you shouldn't expect a shower here.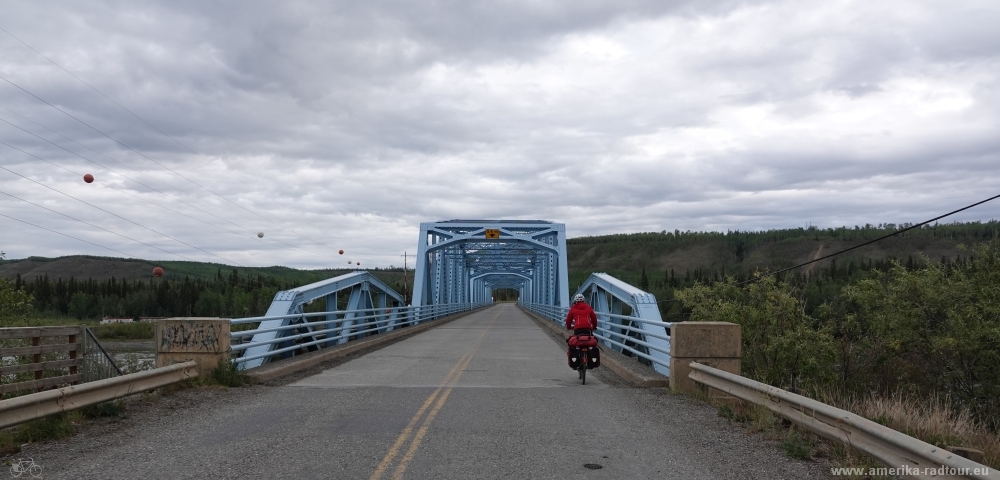 Today we start crossing the Pelly River.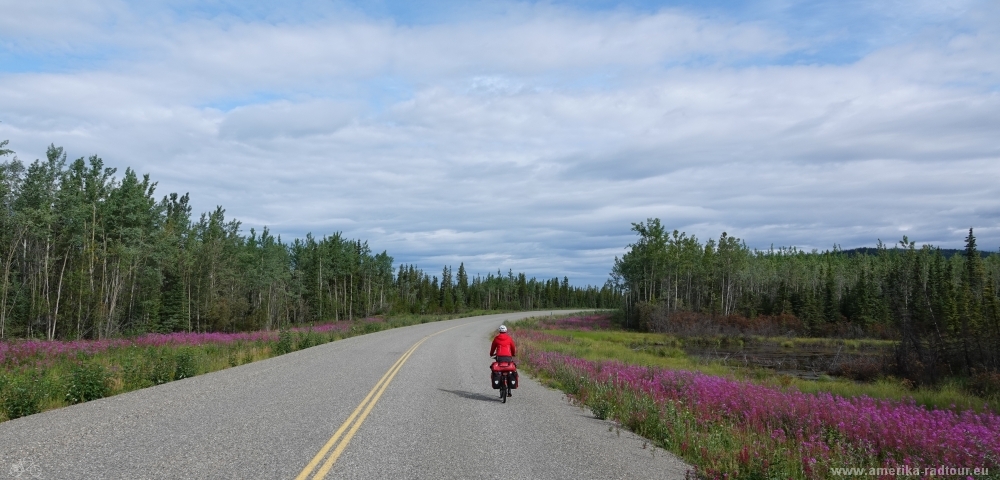 Fireweed blooms to the left and right of the highway, I think in German we call the plant narrow-leaved willow-herb. The English name is more catchy because the fireweed is usually the first plant that begins to grow again on the burned ground after a forest fire burned down everything . It is also very nutritious, rich in vitamin C and its taste is liked by moose and bears.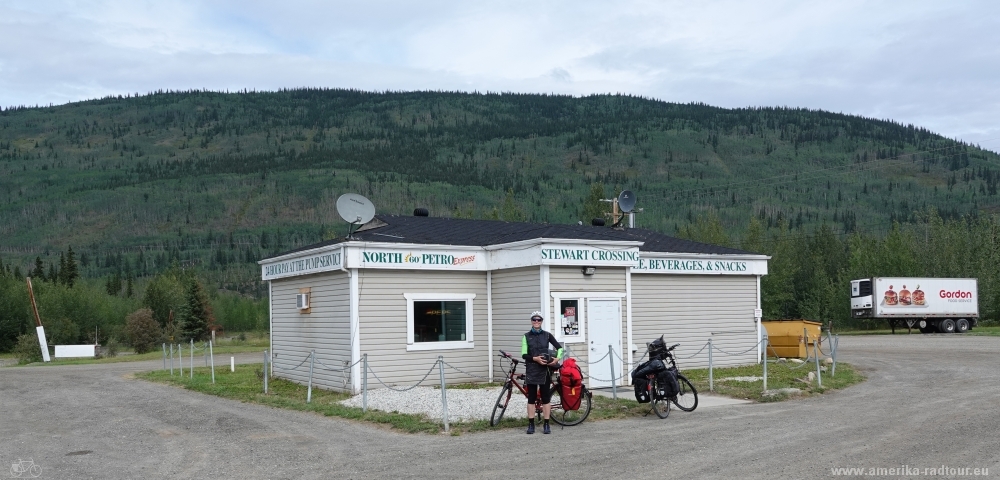 After about 70 km we reach Stewart Crossing. Here, where the Klondike Highway crosses the Stewart River, there is a branch to Mayo and more importantly, there is a small shop with hot coffee.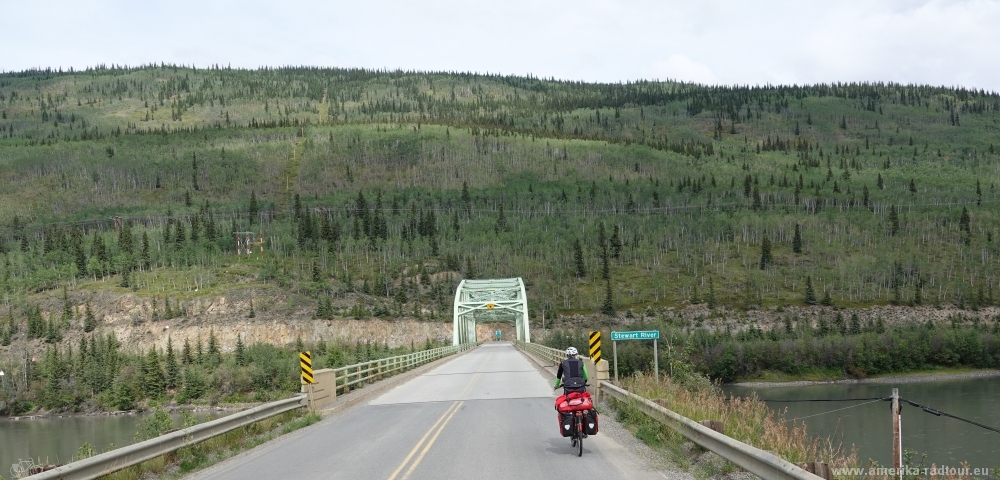 Stewart Crossing has a bridge over the Stewart River since 1955.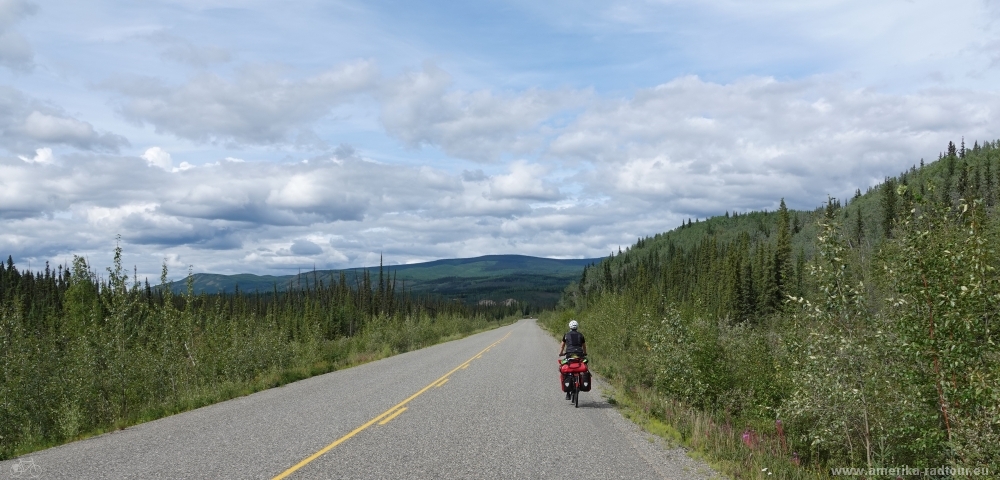 North of the Stewart River, the Klondike Highway is quite flat. Hardly any ingredients, but the wind doesn't always come from behind.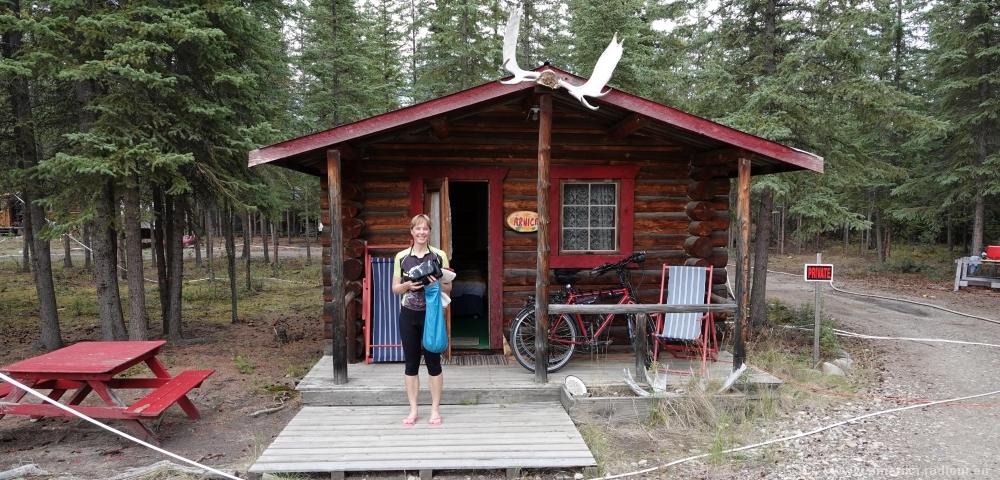 We spend the night in Moose Creek. Here, too, we are lucky enough to be able to talk to very interesting people.