Stage 2017/03 [A046]

Terrace - New Aiyansh / Gitlaxt'aamiks (Nisga'a Highway)

⇨ 64 mi / 103 km

⇧ 910 Hm (garmin edge 1000)
Cycling from Smithers, British Columbia to Whitehorse, Yukon.
Stage from Terrace to New Aiyansh / Gitlaxt'aamiks following Nisga'a Highway.

Today we follow Highway 113 north from Terrace. Highway 113 is called Nisga'a Highway, named after the First Nation, who lived in the middle valley of the Nass River. Not only the name commemorates the First Nations, also the number of the highway is not chosen by chance: In 1887, a Nisga'a chief meet with provincial government representatives, demanding self-government for his people. The Nisga'a had to wait until the ywar 2000, when the Nisga'a Final Agreement was passed in Parliament. It took 113 years to settle the agreement.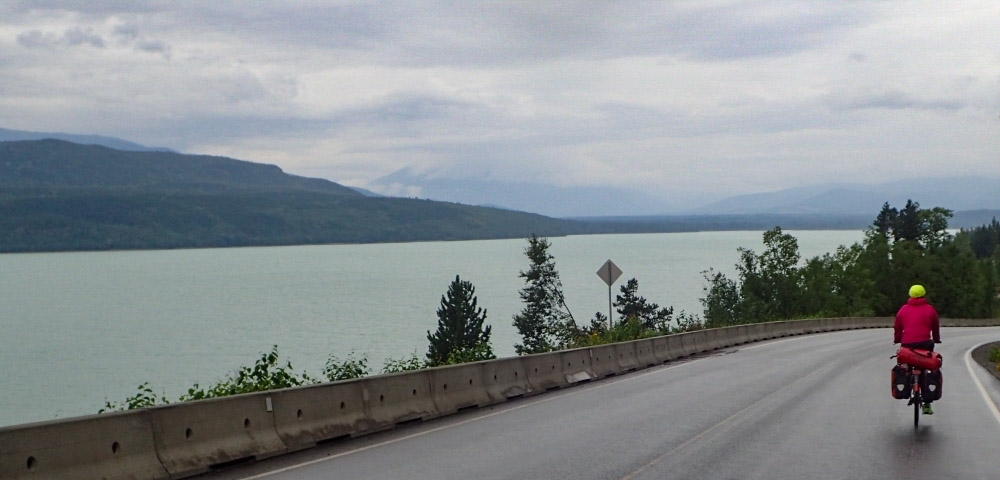 The highway follows the course of the Kitsumkalum River upstream to Kitsumkalum Lake.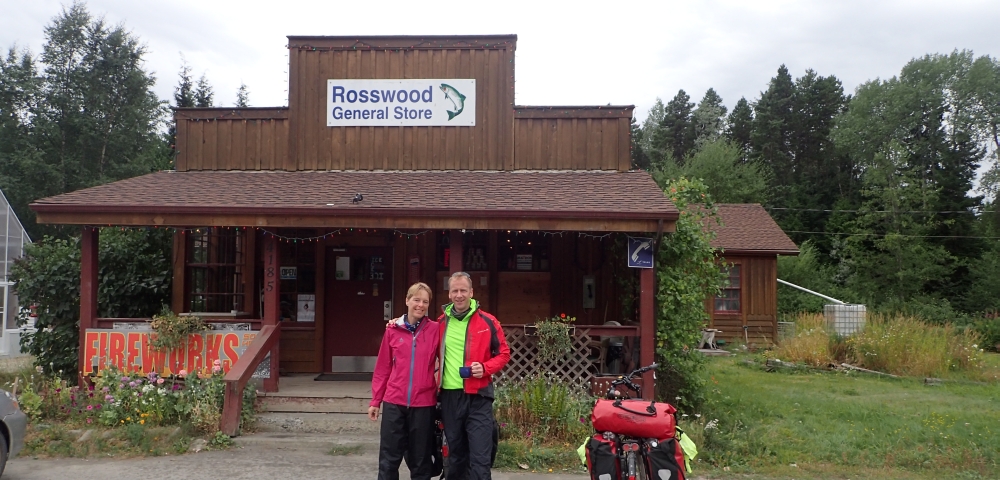 Short break at the Rosswood General Store. Here we get fresh coffee and homemade cookies.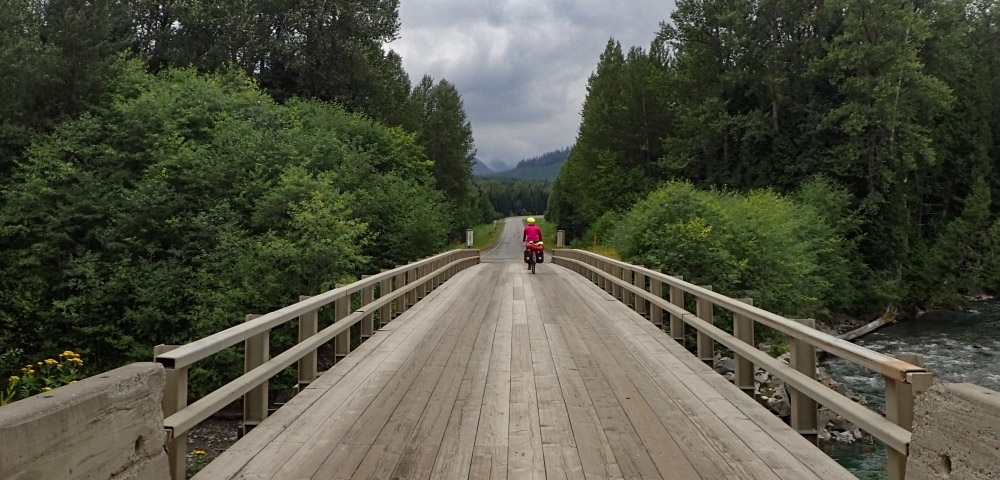 When the bridges on the highway are made out of wood and become single-lane, you know that the end of civilization is near and the adventures of the Canadian wilderness start.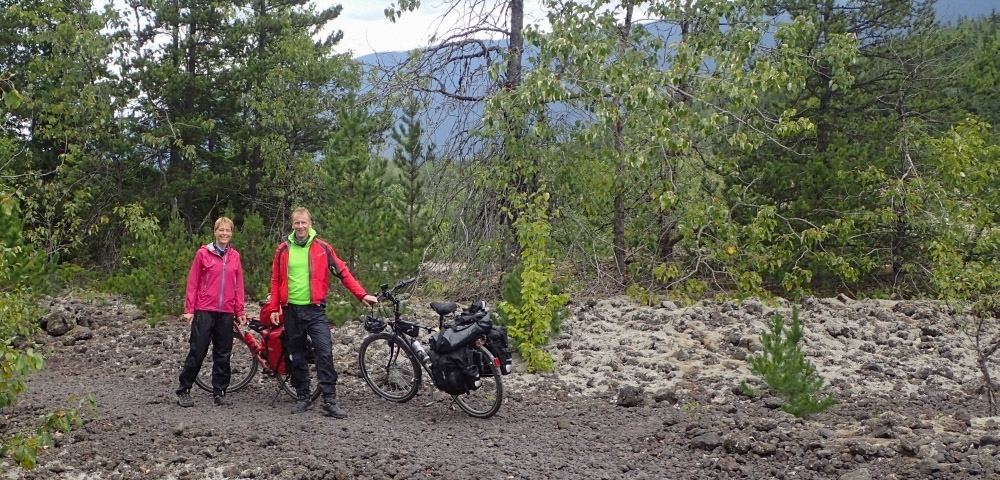 South of New Aiyansh the highway leads through the lava field of the volcanic eruption of 1760. The Anhluut'ukwsim Laxmihl Angwinga'asanskwhl Nisga'a Provincial Park (also called Nisga'a Memorial Lava Bed Provincial Park) reminds on the destruction of the villages by the lava flows. According to the legends of Nisga'a, about 2,000 members of their tribe were killed.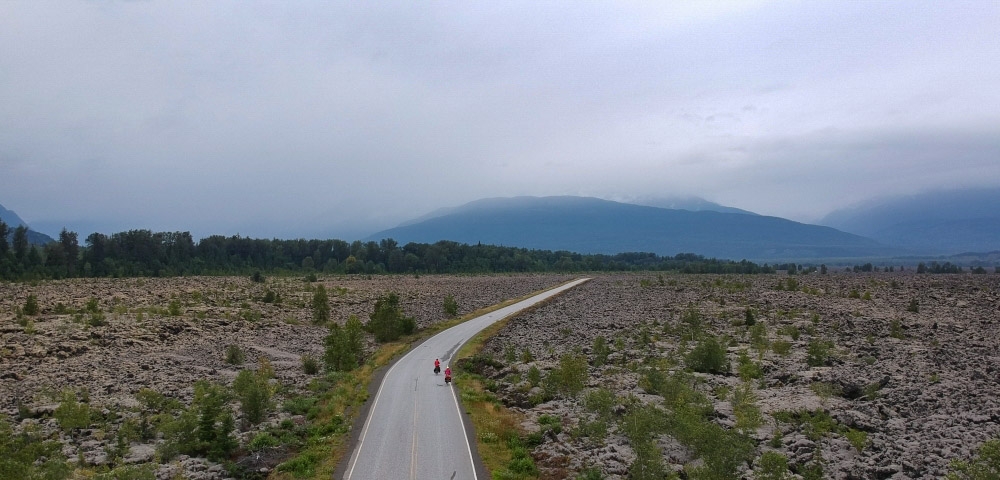 According to the Nisga'a tradition, the destruction was caused by disrespect of nature. However, I think that is unlikely, because according to this logic, large parts of Europe would have to been wrecked long time ago.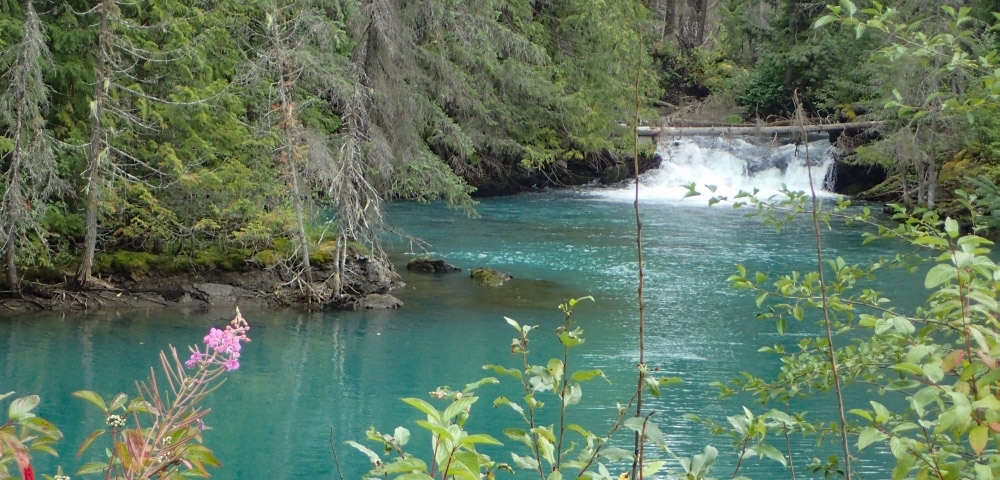 On the edges of the lava field, there are new river patterns and new life emerges: the vegetation fights its way back and creates new habitats.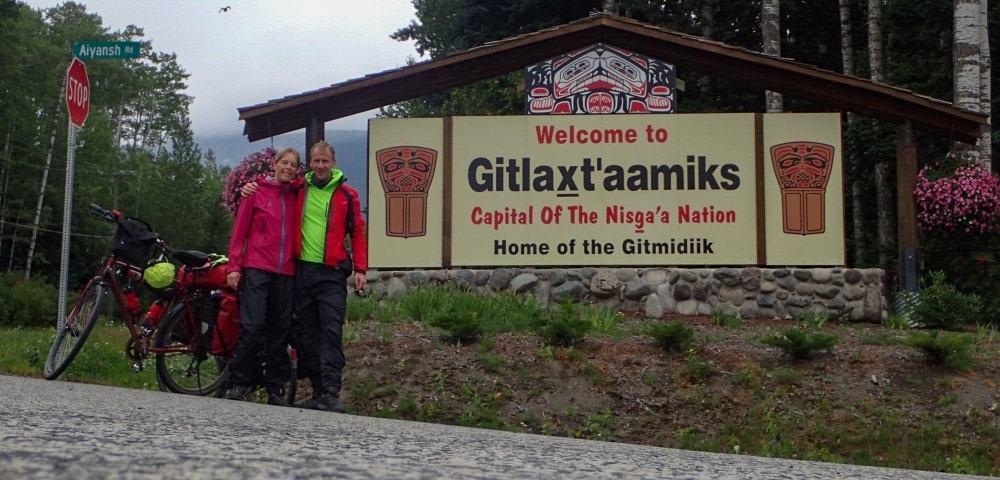 Entrance New Aiyansch or Gitlaxt'aamiks. Camera and sign in the background are standing straight while the road is unpleasantly steep.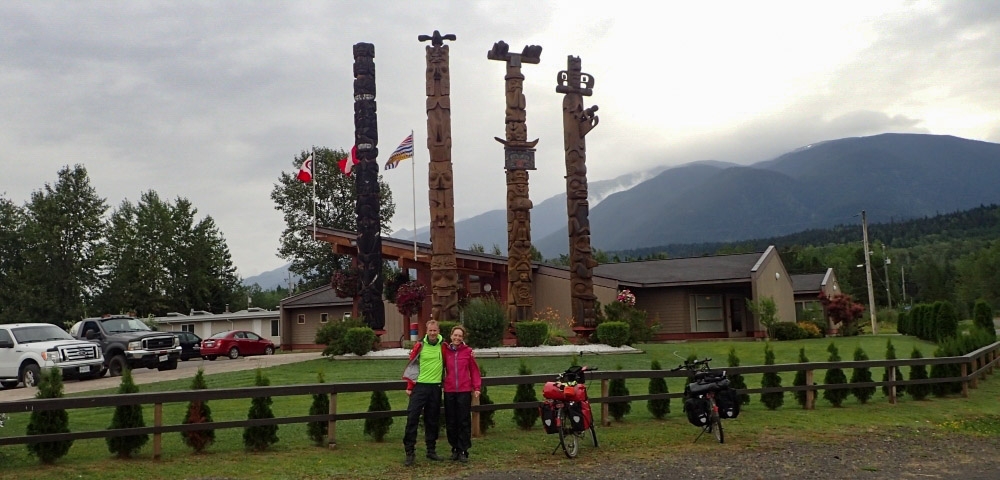 Group picture with totem pole in the center of Gitlaxt'aamiks. In the capital of Nisga'a live about 820 people.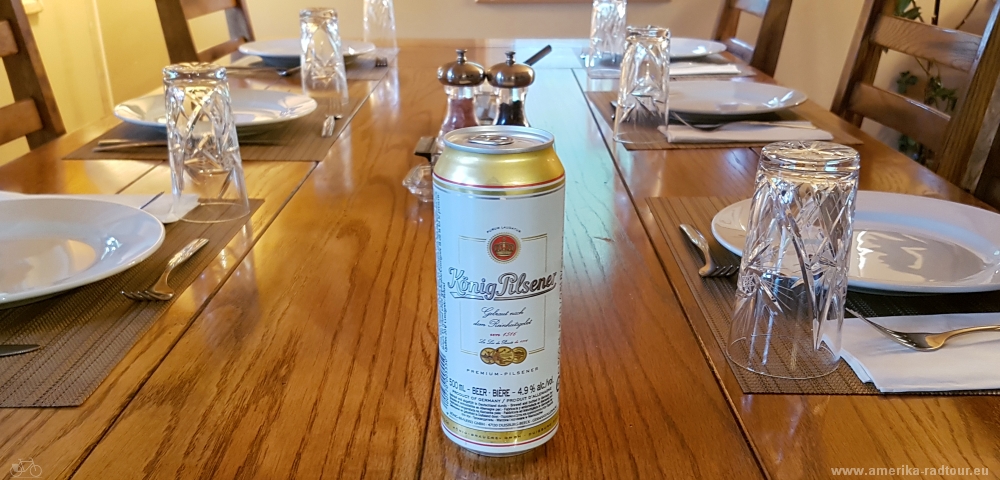 Beer of the day: We stay at the Nass Valley Bed and Breakfast and get an excellent dinner served with German beer.