Stage 2013/14 [A014]

Patricks Point - Arcata - Eureka - Fields Landing - Loleta - Ferndale

54 mi / 87 km

489 m (garmin etrex)
tr> 
Cycling from Patricks Point to Ferndale. Pacific coast Vancouver - San Francisco on a bicycle
Cycling from Vancouver to San Francisco following the Pacific Coastline.  
Stage from Patricks Point to victorian Ferndale following California´s Pacific Coastline.
One of the most epic cycling tours of the world.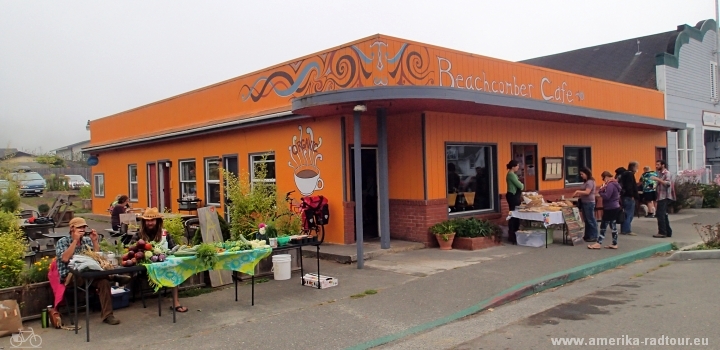 Today we have breakfast at the Beachcomber Café in Trinidad. The coffee and bagels are super. In front of the café, organic vegetables are sold. I come to the conclusion that yesterday's hippies are today's organic farmers.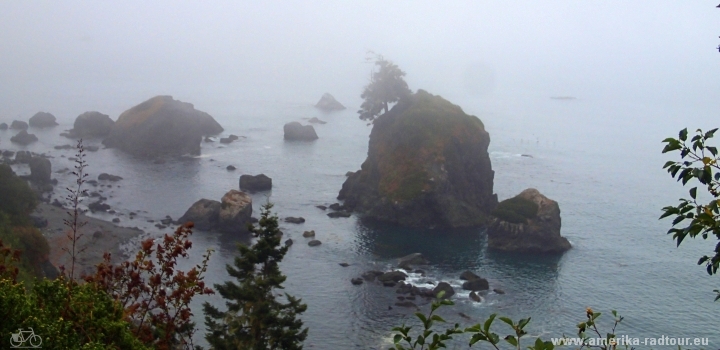 From Trinidad to Little River south of Westhaven we follow the Trinidad Scenic Drive. It leads across a narrow, partially unpaved street south along the coast.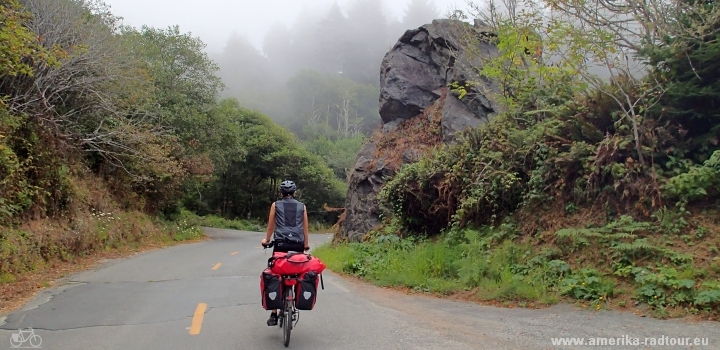 Over and over, the path leads past steep rocks.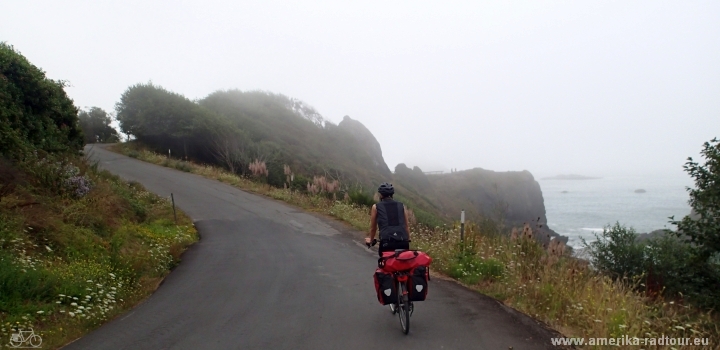 Scenic Drive keeps the promise of its name: The view of the Pacific is gigantic. And there aren't any noisy cars either.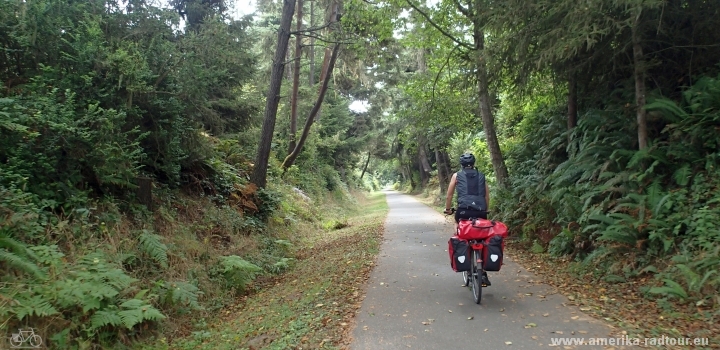 From McKinleyville we follow the Hammond Coastal Trail. The trail leads parallel to Redwood Highway to Arcata.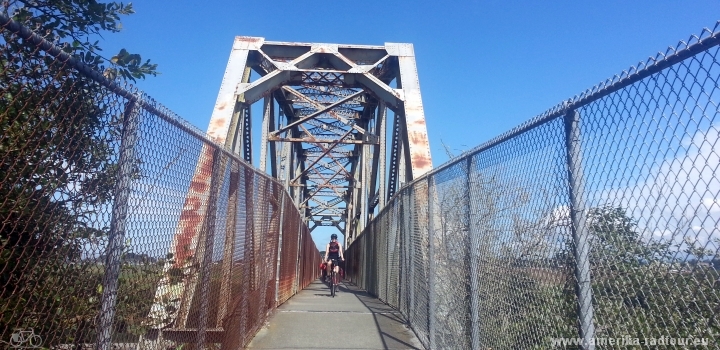 On our way we cycle across the Mad River Bridge. As crazy the bridge may look: It is named after the river it crosses: the Mad River.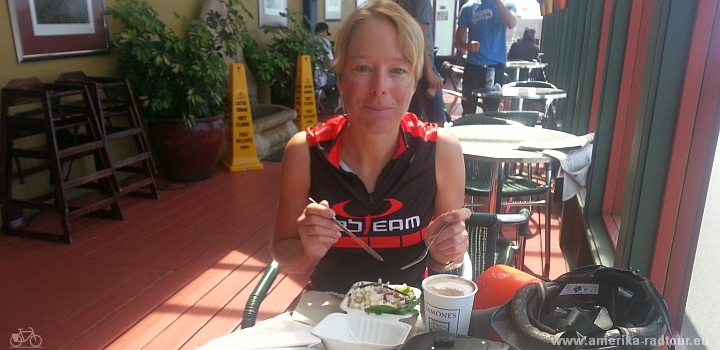 Lunch break in Arcata. Marion chooses fresh salad; I buy something at the organic bakery. It is a prejudice that Americans eat unhealthy stuff; the opposite's the case!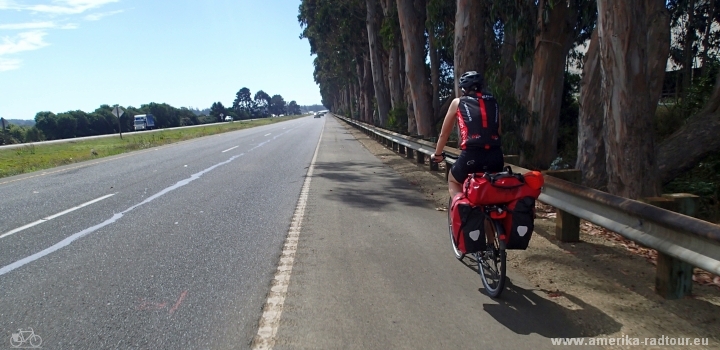 From Arcata to Eureka we can only use the Highway. Fortunately, there is a wide side lane.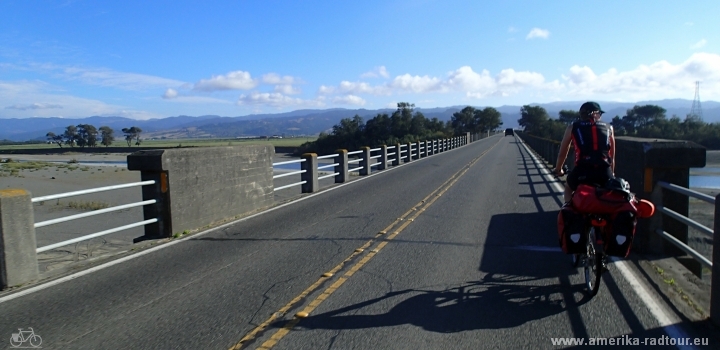 We cycle south towards Ferndale across the Eel River Bridge, which was built in 1911.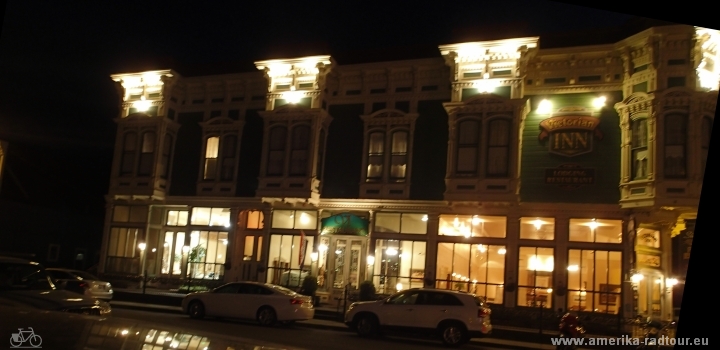 Ferndale has a high number of well-kept Victorian buildings. Our hotel is far more than 100 years old too and therefore anything else but cheap.