Stage 2019/05 [A067]

Moose Creek - Klondike River Campground (Klondike Highway)

85 mi / 137 km

750 Hm (garmin edge 1000)
Cycling Whitehorse, Yukon to Anchorage, Alaska via Dawson City.
Stage Moose Creek to Klondike River Campsite.
One of the most epic cycling routes of the world.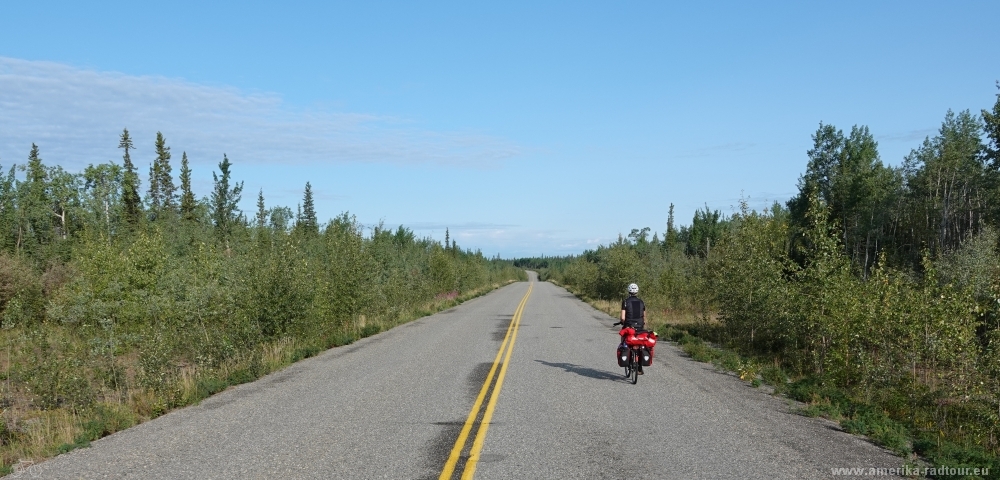 We start early because today's stage is a bit longer with over 85mi / 130km. The Klondike Highway means well with us, the sun is shining, the traffic is extremely light and we are making good progress.

The on-board thermometer shows temperatures of up to 25°C / 77°F, summer has arrived in northern Canada. That sounds good, but it also has its downsides: in the accommodation we checked on the internet the current situation regarding the forest fires in the region before leaving, as there is also a record summer in Canada, which led to a large number of forest fires in Yukon and Alaska.    

The highway runs northwest through flat terrain, a few kilometers north of the Stewart River.

The roadside vegetation appears to be quite young, which may be due to forest fires in recent years.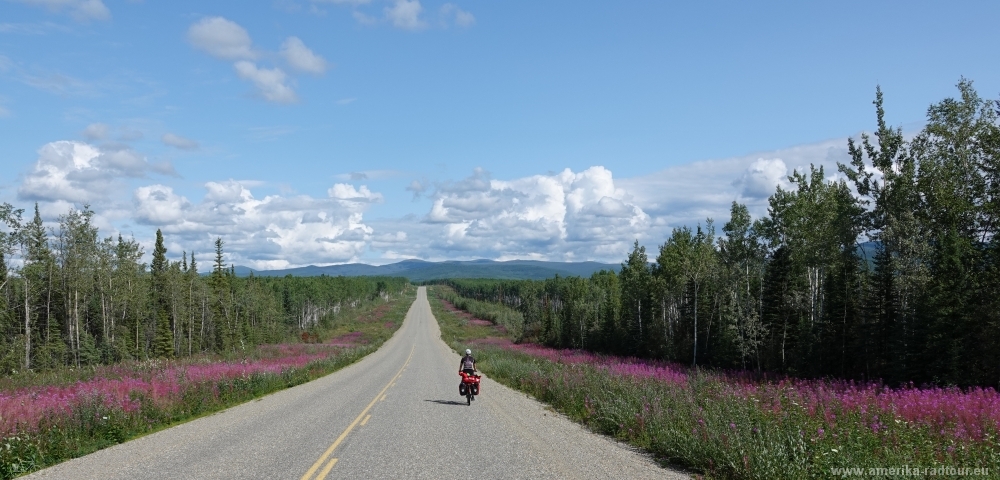 In the further course the road rises to above 750m above sea level, here it gets a little cooler, the on-board thermometer drops to 17 °C / 63°F.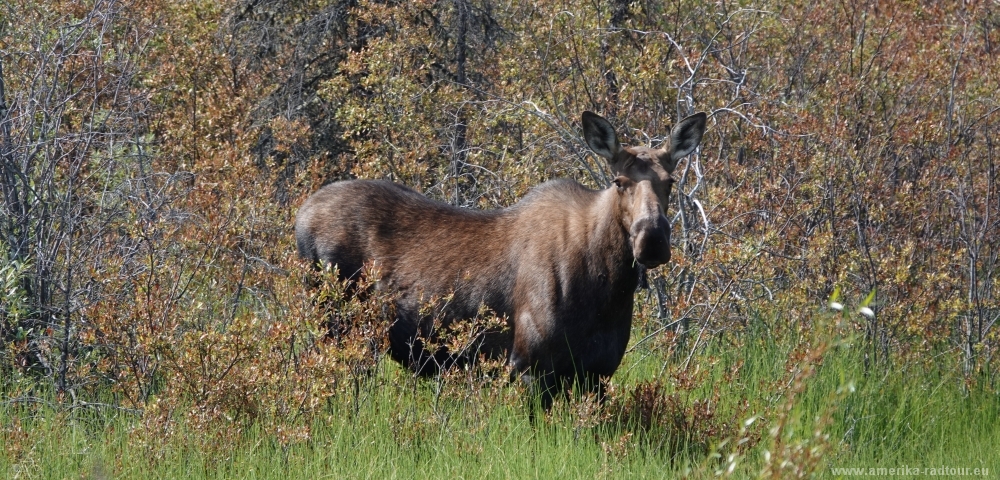 We see very few animals on the roadside, the moose is a pleasant exception.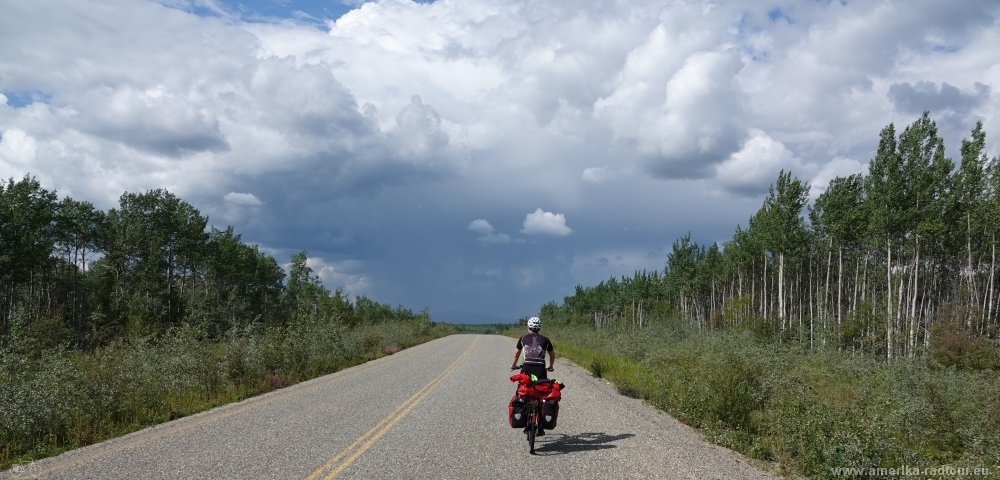 However, good weather is never permanent and conditions rarely improve. First we see dark clouds on the horizon, then directly in front of us.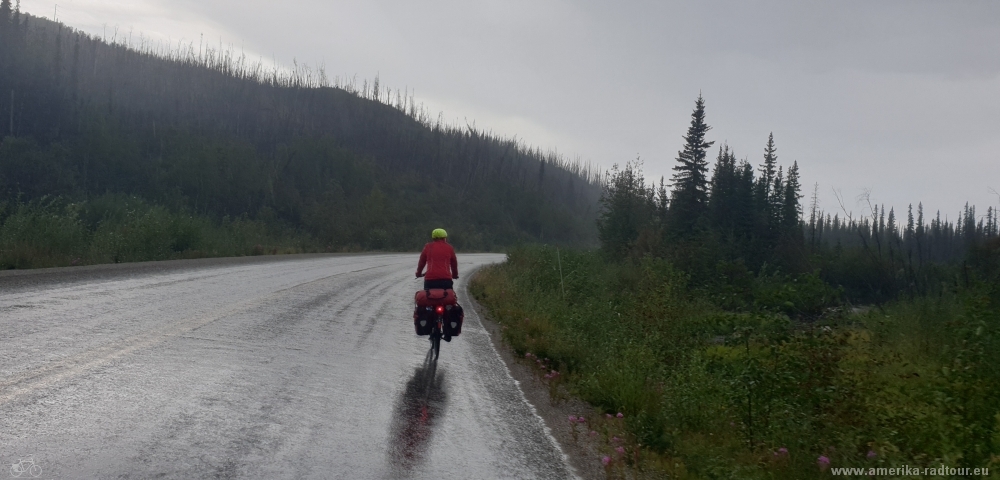 And finally it happens as it always happens in such situations: The dark clouds are directly above us and do no longer move. In the early evening we reach the Klondike River Campground. We set up the tent in the rain and hope that the weather will somehow improve in the next few days.