Stage 2015/17 [A039]

Cache Creek - Lillooet (Highway 99)

⇨ 55 mi / 89 km
⇧ 1022 m (garmin edge 1000)
Cycling from Smithers, British Columbia to Vancouver.  
Stage from Cache Creek to Lillooet following Highway 99.
One of the most epic cycling tours of the world.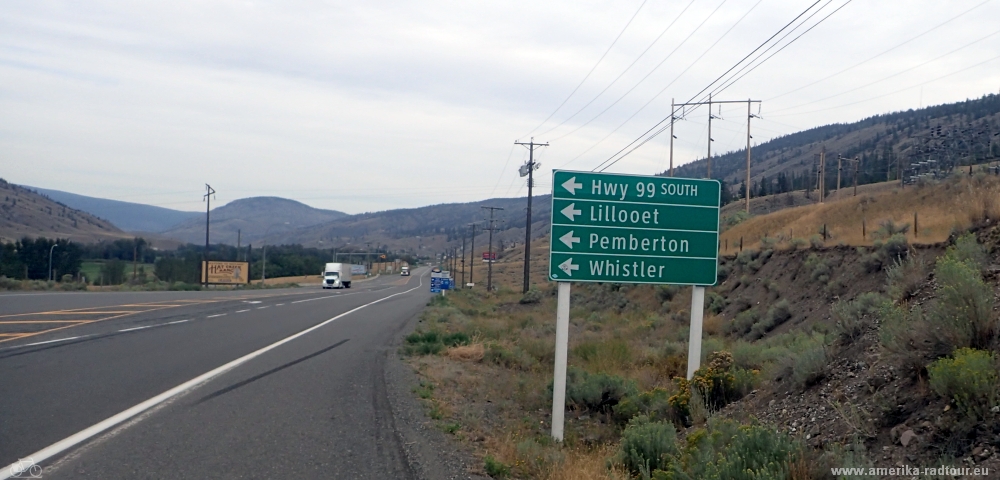 In terms of navigation, today is one of the more difficult days of this years tour: We have to change the road for the fourth and fifth time. Even if you can hardly imagine, so far we did (apart from some abbreviations) follow only three different Highways. Turning operation number four occurs immediately in Cache Creek. We leave Highway 1 and follow Highway 97 to the north. After 11km, we turn off again (turn-off number 5) and drive onto Highway 99. That´s it for this year, highway 99 brings us all the way to Vancouver.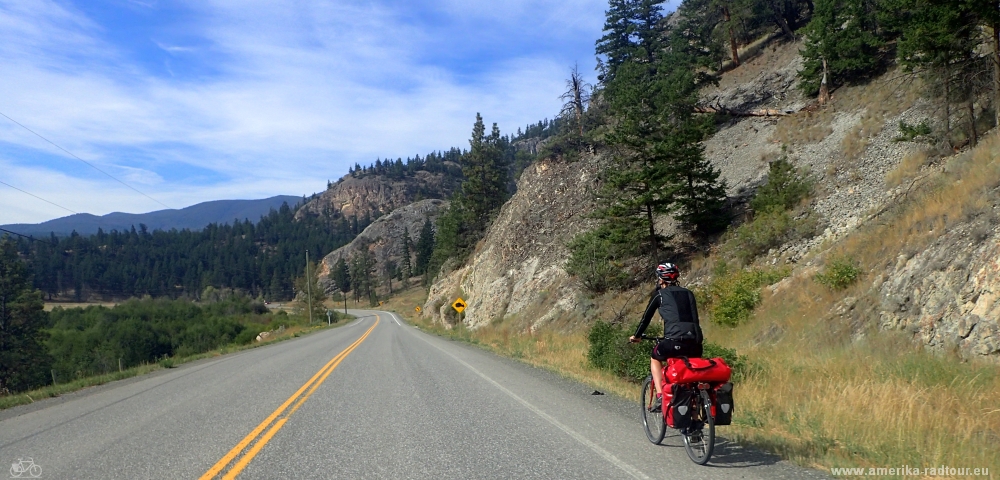 Today the weather is extreme again. We start at 6 ° C, but the temperature increases continuously.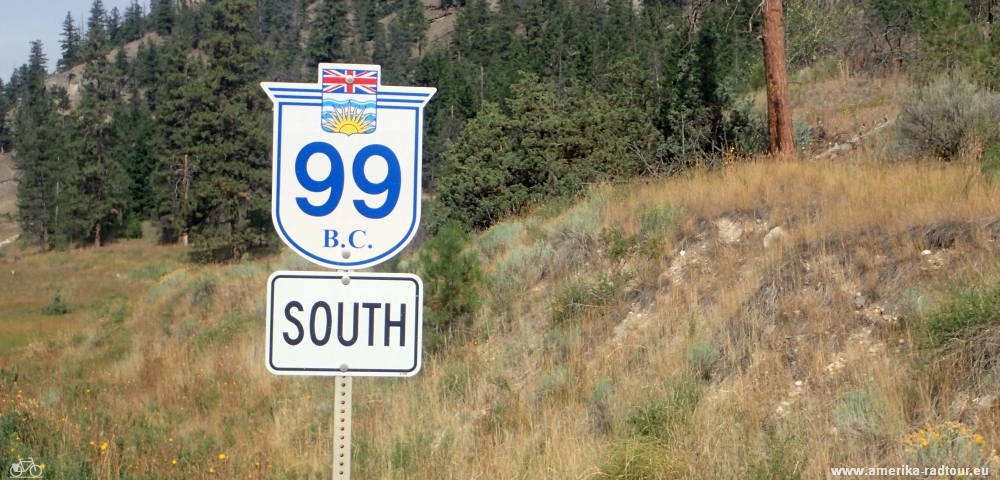 Highway 99 is well-known for its high frequency of accidents:in the year 2000 574 traffic accidents were counted here.

At first the landscape is quite pleasant: we pass Turquoise Lake, Crown Lake and Pavilion Lake.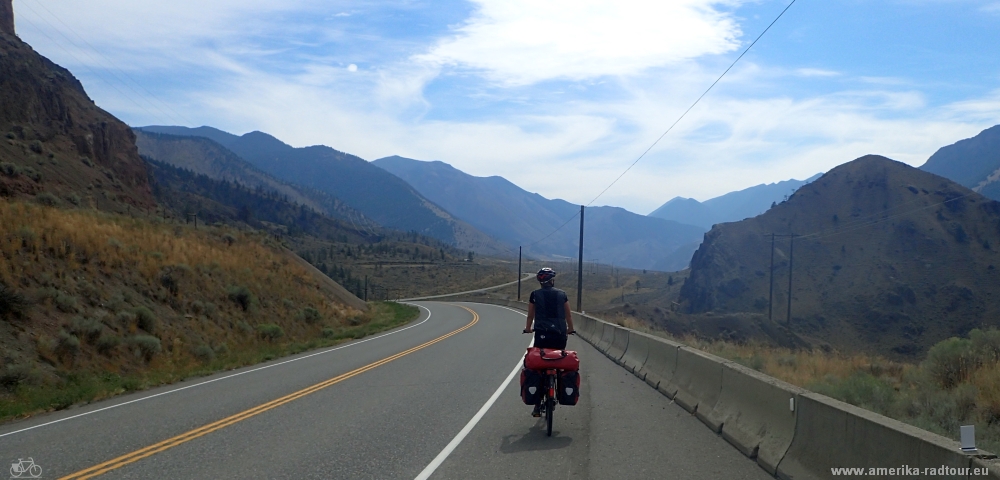 From Fountain Village, however, it becomes unpleasant, the temperature rises to 37°C / 99°F. The vegetation looks withered, there are no shade-spending trees.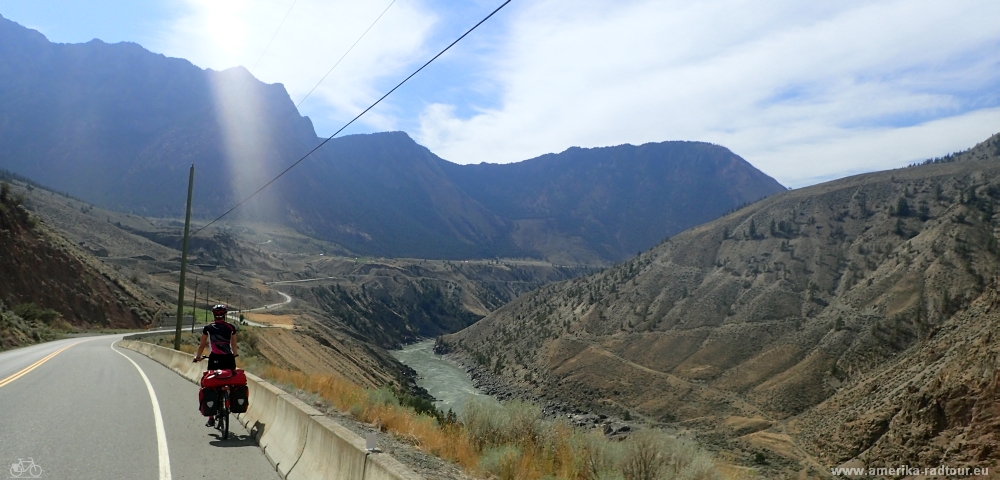 The landscape is almost dramatic: the Fraser River shoots through the dry, hot valley. The slope is steep, over the years, the river is carved deeply in the rocks.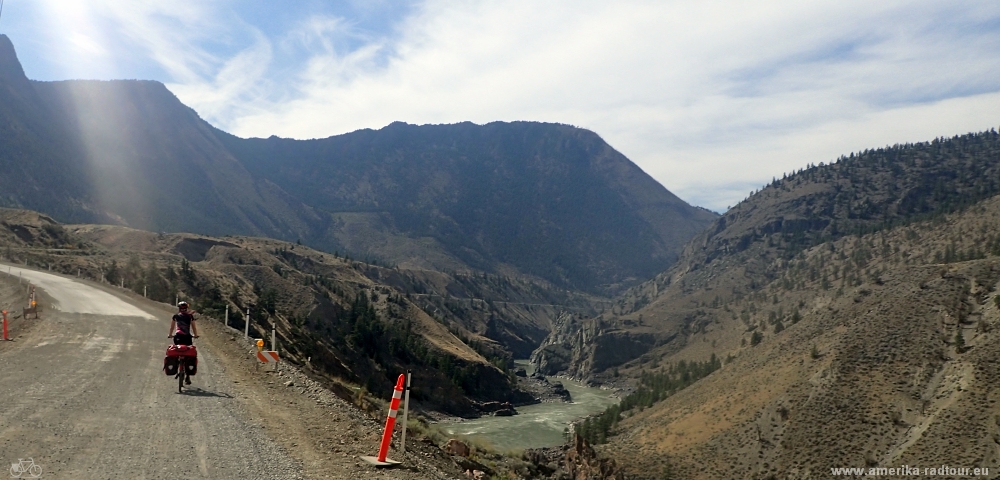 The road is sectionwise heavily exposed. Due to landslides, one is nearer to the Fraser River than one is fond of.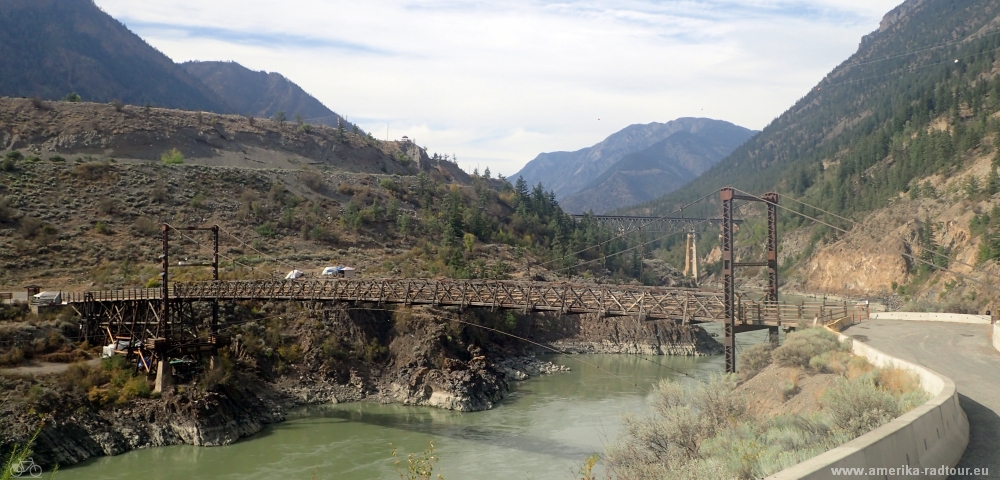 Just before Lillooet, we take a small detour and drive over the 1913-built timber suspension bridge to the west banks of the Fraser River. The 162 m long bridge is closed for cars and was bat-friendly restored in 2003 by providing little boxes on the bridges as nesting place for the bats. With success: 9 different bat species are native to Lillooet..

Beer of the day: Sleeman Honey Brown brewed by the 1834 established Sleeman Brewery Ltd from Guelph, Ontario. Today the brewery belongs to the japanese Sapporo company.