Stage 2015/16 [A038]

Kamloops - Savona - Cache Creek (Trans Canada Highway)

⇨ 52 mi / 83 km
⇧ 1000 m (garmin edge 1000)
Cycling from Smithers, British Columbia to Vancouver.  
Stage from Kamloops to Cache Creek following Trans Canada Highway.
One of the most epic cycling tours of this world.

Leaving Kamloops westbound by bicycle is also quite easy. Maybe it is much more difficult when coming from the other side: by entering the town from the west it might be hard to find the signposted cycle path and and get off the main road before traffic gets tough. However, we stay north of the highway and climb the entire ascent on secondary roads. From Dufferin, we follow the Hillside Drive until we reach the end of the road.

Only here we enter the highway. Even if it does not look like it: this is the officially signposted bike path.

On the highway we feel lost. But after only 1.5 km there is an intersection: Highway 5 turns south and takes all the traffic in the direction of Vancouver with it. Highway 1 goes west towards Cache Creek.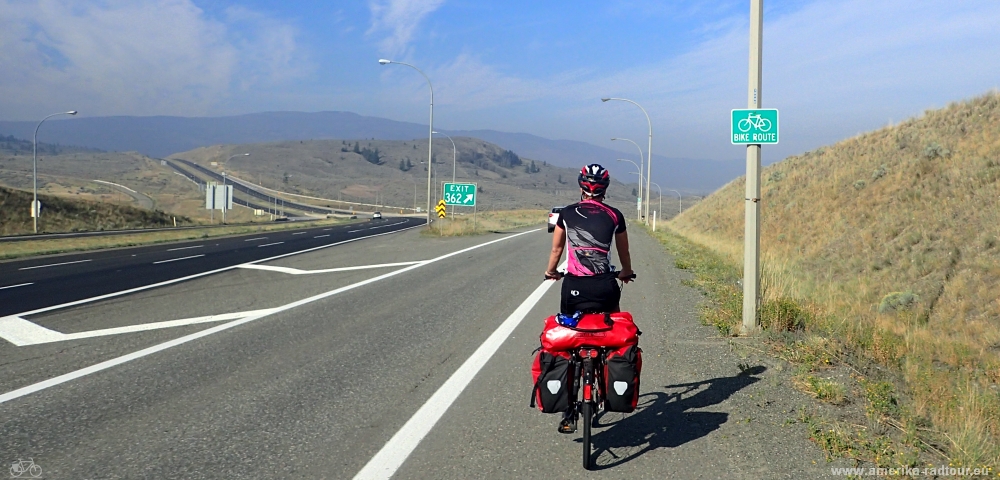 Strange but true: this is the officially signposted bike path. You should really enjoy this short section on the highway since there are very few countries in this world where you are allowed to cycle on an autobahn-like highway.

In the further course there is almost no traffic, we have the road for us alone.

Short break at Kamloops Lake. With temperatures well above 30 °C / 86°F, it is quite warm again.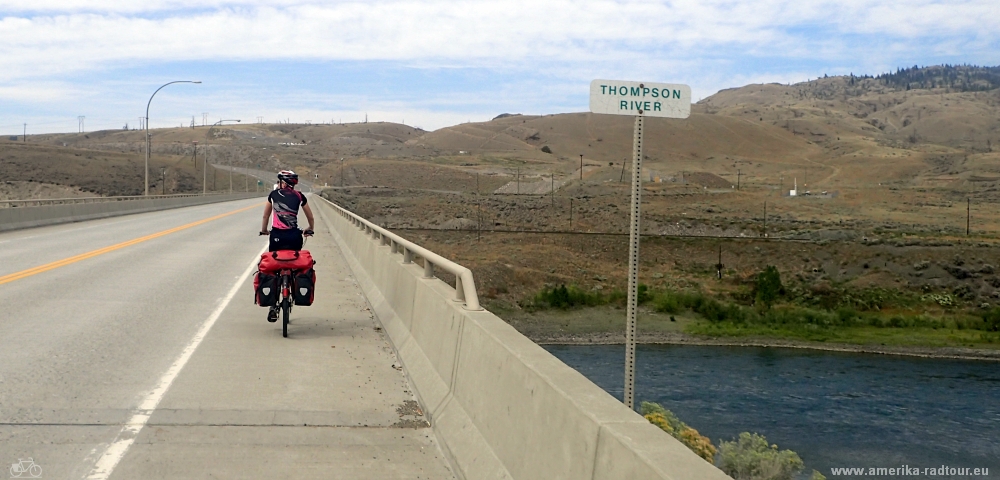 North of Savona we cross the Thompson River.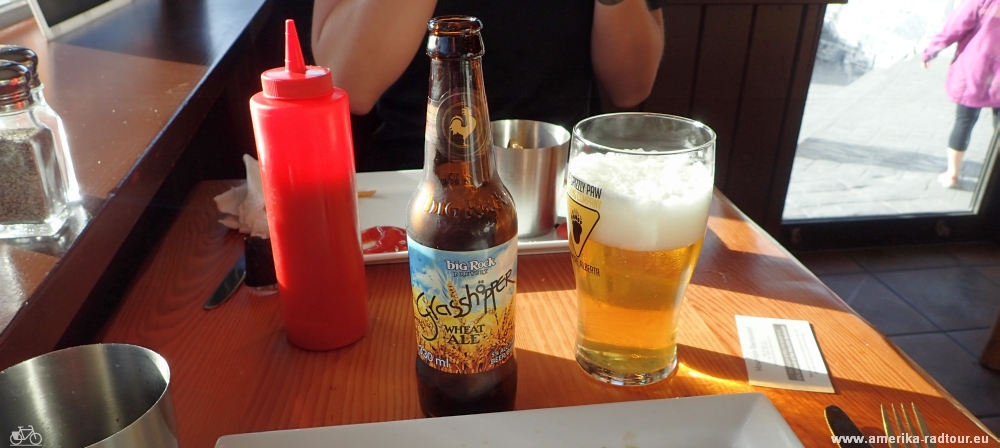 Beer of the day: Grashopper Wheat Ale. A "German Style" Weizenbier brewed by the Big Rock Breweries in Alberta.