Stage 2015/08 [A030]

Tete Jaune Cache - Yellowhead Pass - Jasper (Yellowhead Highway)

⇨ 64 mi / 103 km
⇧ 860 m (garmin edge 1000)
Cycling from Smithers, British Columbia to Vancouver.  
Stage from Tete Jaune Cache to Jasper following Yellowhead Highway.

We leave Tete Jaune Cache much later than planned, as we had a long chat with the hosts of the Bed and Breakfast. But the late departure also has something good: the sun is higher in the sky and it is not quite so cold.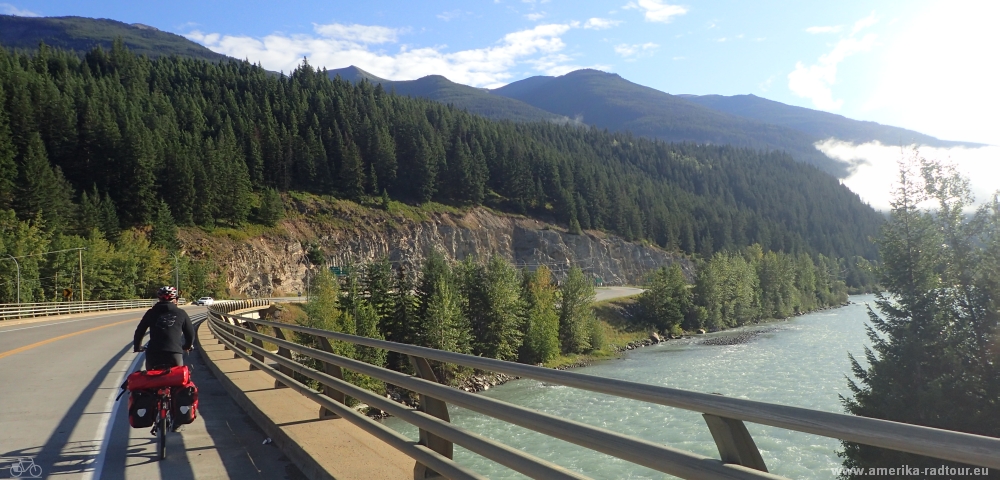 At the northern end of Tete Jaunde we cross the Fraser River again and follow the Yellowhead Highway eastbound . Navigating is quite simple here in British Columbia: We are now following the eighth day in a row the same Yellowhead Highway.

The highway leads uphill with a pleasant gradient. Most highways in British Columbia are equipped with a rumble strip. This has the advantage that car drivers receive an acoustic feedback from the road surface when passing the rumble strip. Unfortually this also works the other way round: if a cyclist rides over the rumble strip, the vibrations go straight to the joints - and I am not only talking about the bikes joints.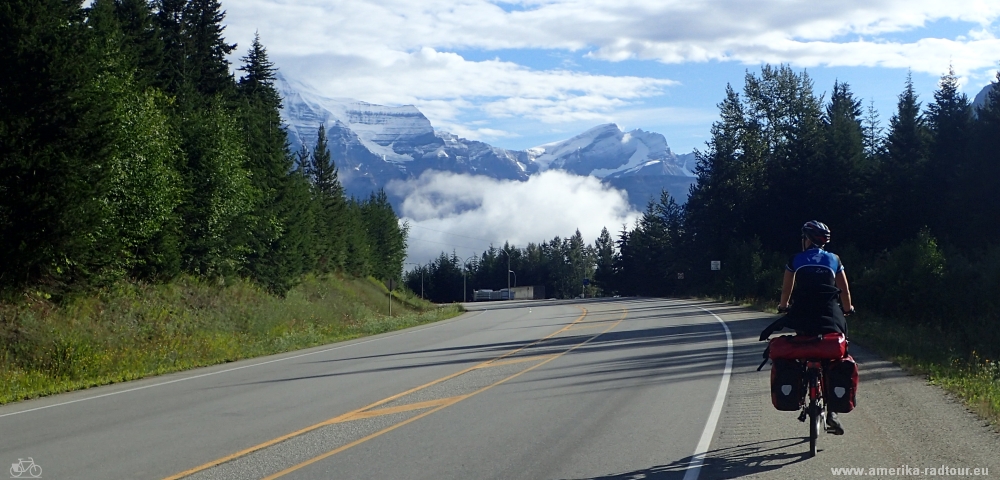 The road leads eastwards for a few miles until it turns northwards allowing a great view of Mount Robson. With a height of 3954m it is the highest mountain of the Canadian Rocky Mountain. The mountain additionally carries the unofficial name of Cloud Cap Mountain, since the mountain prefer to hide behind deeply hanging clouds. Today it is giving its best to make the name fully justified.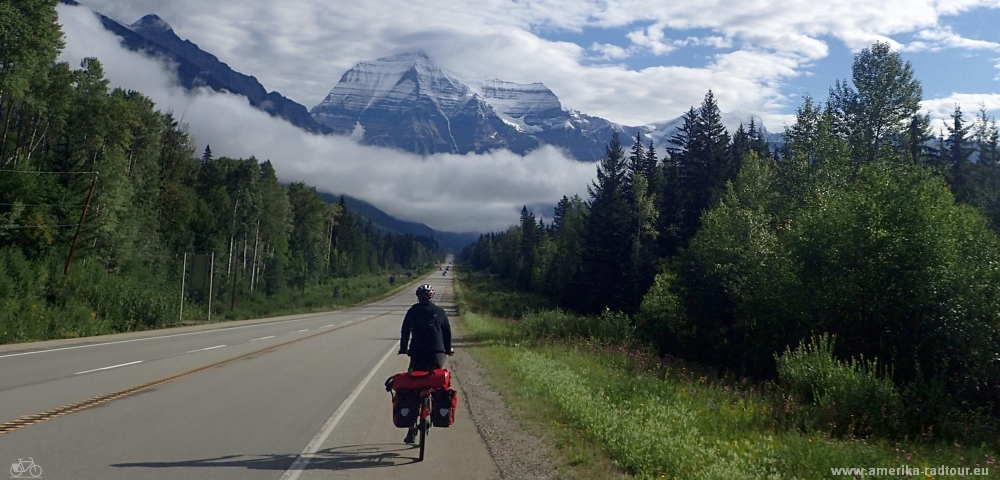 At the Mount Robson Visitor Center (16km east of Tete Jaune Cache) we stop and fill our food supplies. Between Tete Jaune Cache and Jasper, this is the only food option.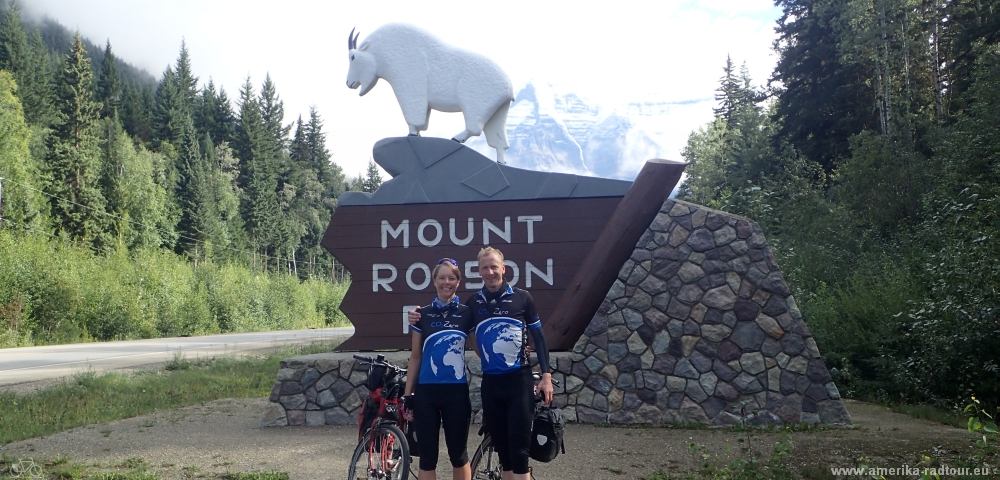 A few miles later we arrive at Mount Robson Park. Surprisingly it is difficult for us to find a volunteer who takes a picture of us. Most tourists make their photo passing by. And if they stop, they don´t get out of their car.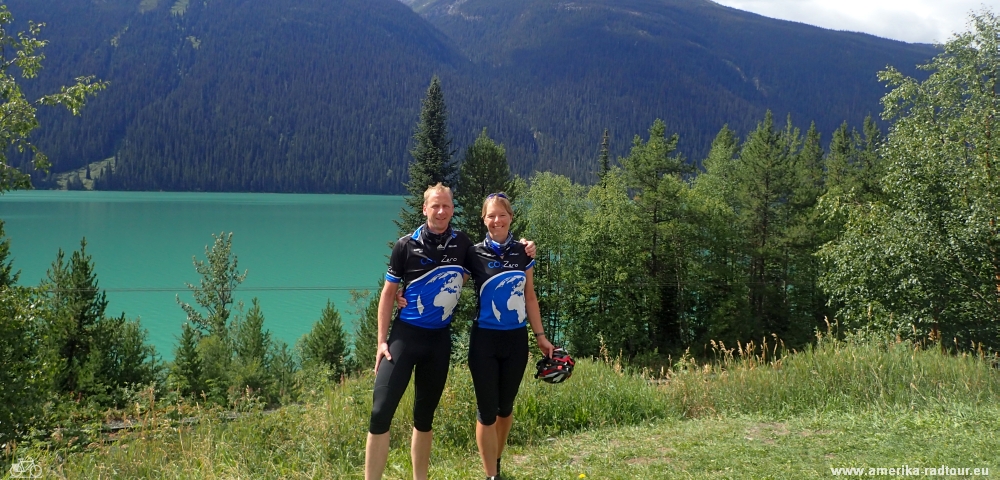 We follow the Yellowhead Highway along the north side of Moose Lakes. Despite a length of 1375 km, the Fraser River has no other lake than this one.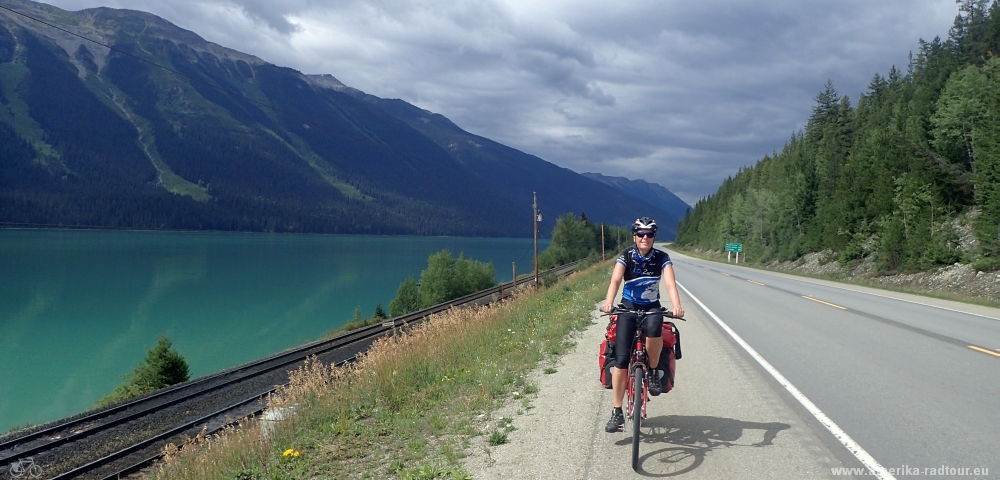 We follow Moose Lake with its bright turquoise water for 12 km. Since the road follows the river bank, the highway has no significant slope here.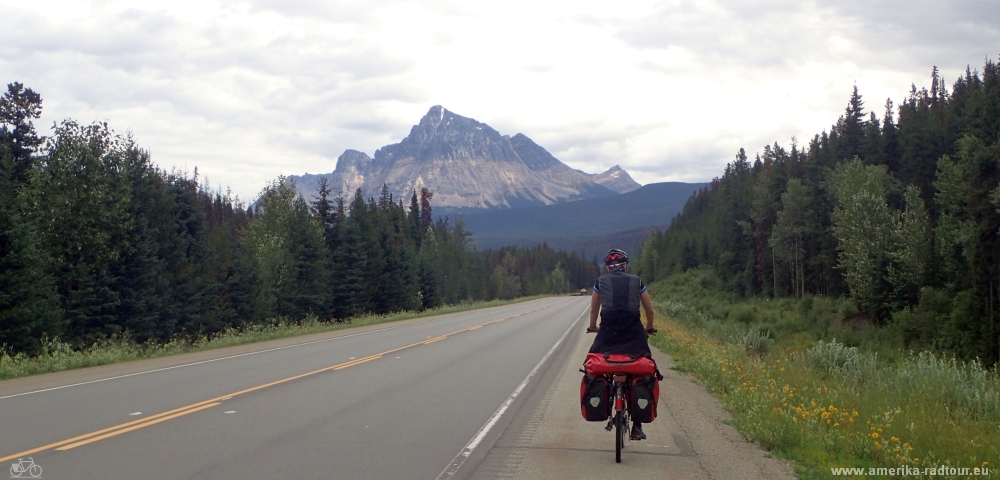 We continue to Mount Fitzwilliam.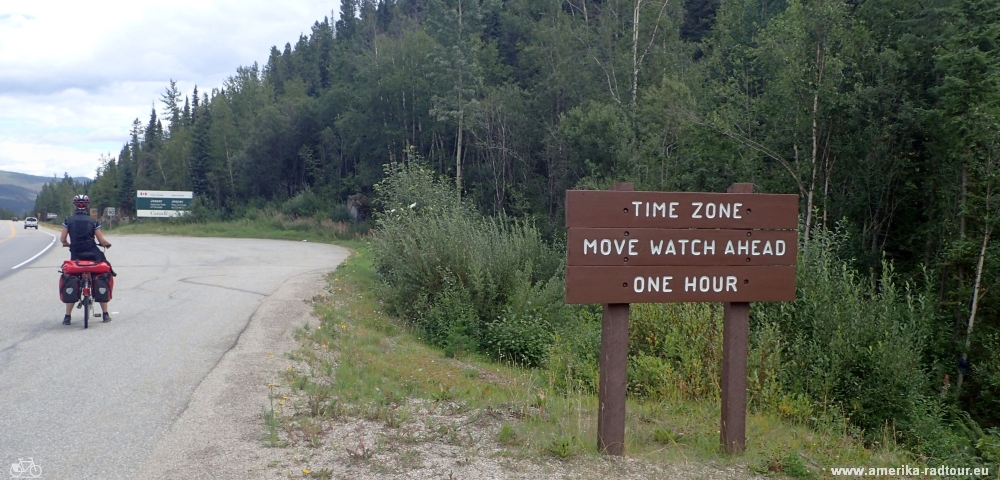 By crossing the border between British Columbia and Alberta, we lose an hour.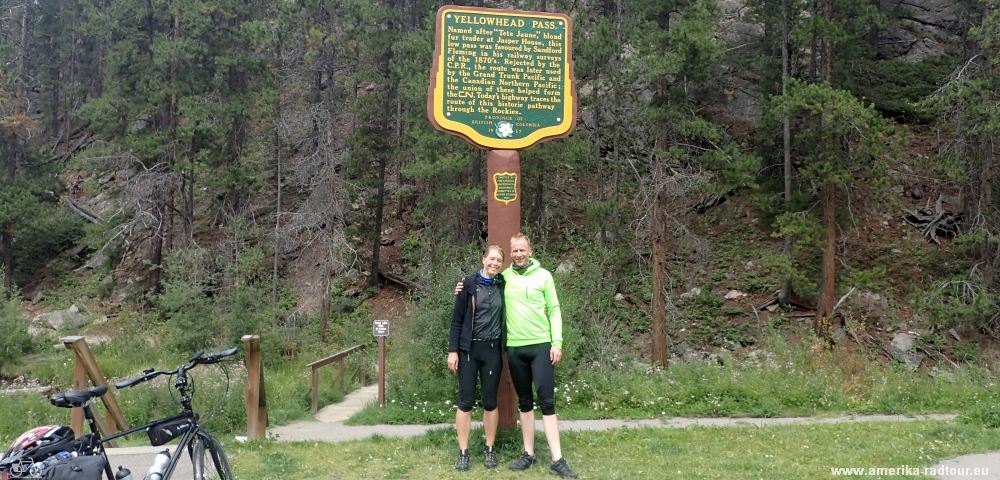 At an altitude of about 1100m we reach the Yellowhead Pass. Due to the slight rise, it was chosen by the Grand Trunk Pacific Railway at the beginning of the 20th century for the crossing of the Rocky Mountains. The highway came later. From here to Jasper it goes slightly downhill.

Beer of the day: Molson Canadian brewed by the Molson Brewery, Canada's biggest brewery company.