Stage 2015/05 [A027]

Prince George - Purden Lake (Yellowhead Highway)

⇨ 40 mi / 64 km
⇧ 621 m (garmin edge 1000)
Cycling from Smithers, British Columbia to Vancouver.  
Stage from Prince George to Purden Lake following Yellowhead Highway.

This morning we leave Prince George heading east and cross the Fraser River in the outskirts. While leaving town a car stops next to us and the driver asks if we were satisfied with our dinner yesterday. It is a Canadian guy  we talked to last night in the restaurant with the Pirate Pak event. Friendly and attentive people, these Canadians!
Looking down from the Yellowhead Bridge onto the Fraser River, you can not imagine how different the Fraser River will look like in the coming days.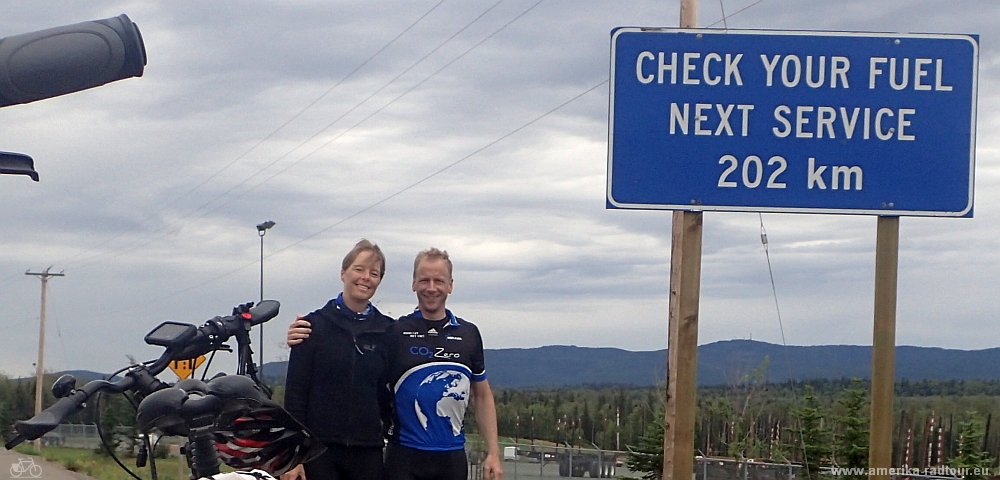 After 6 km and 100 meters of elevation gain we reach the junction to the airport. Here is the last gas station for the next 202 km. We fill up our water supply - everything else did we buy last night in Prince George. Spooky feeling that there is nothing to come for quite a while.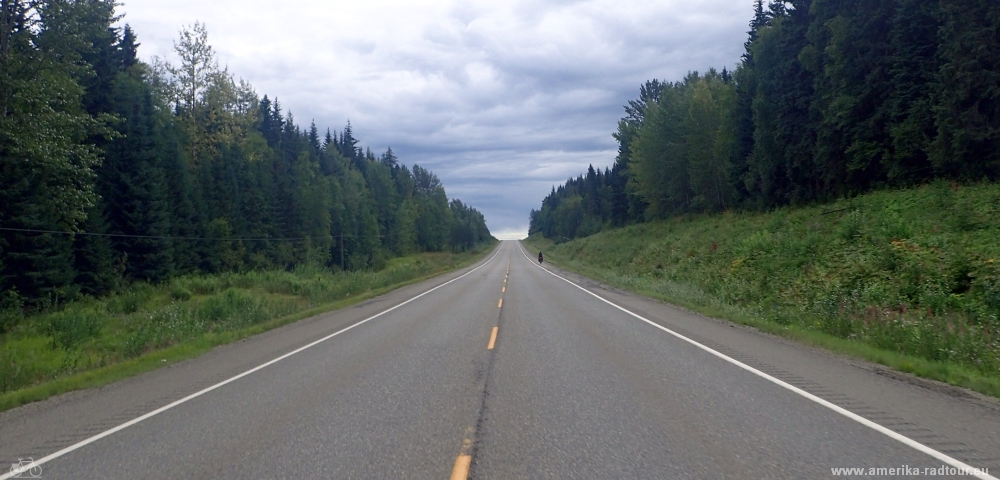 East of Prince George the traffic gets considerably less. The road goes straight arcoss the big forests of Canada.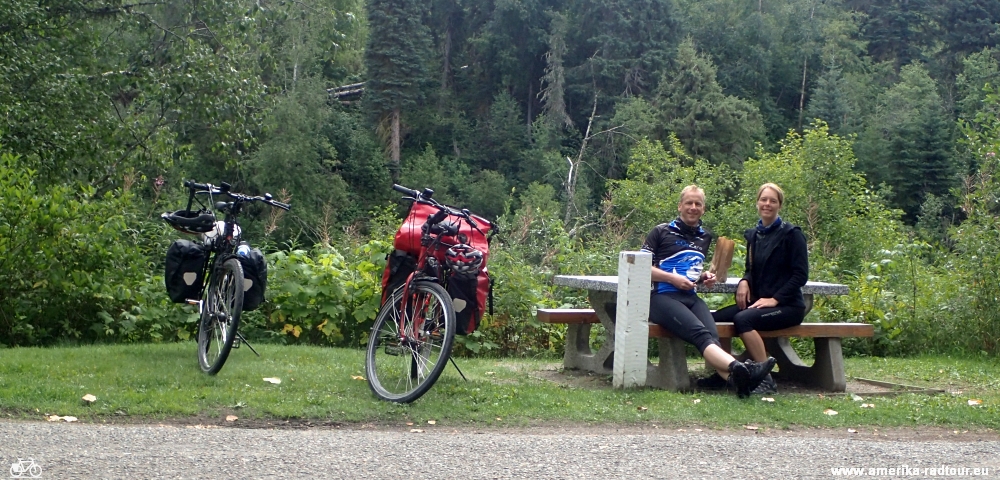 Since todays trip is quite short we allow ourself a rest after 35 km at the Willow River and enjoy the scenery.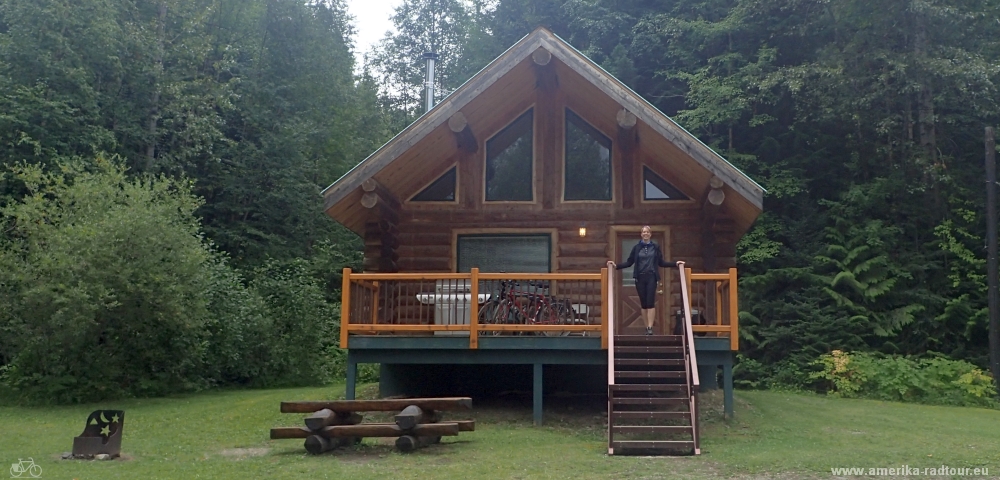 In the early afternoon we arrive at Purden Lake. At the western shore I find something strange: a beach where dogs are allowed to swim! On shore dogs are supposed to be an the leash, of shore the dogs are allowed to swimm without a leash. This concept is totally new to me, never heared about it. We stay in a wooden cabin and leave our supply for the next days in the fridge - luckyly there is one!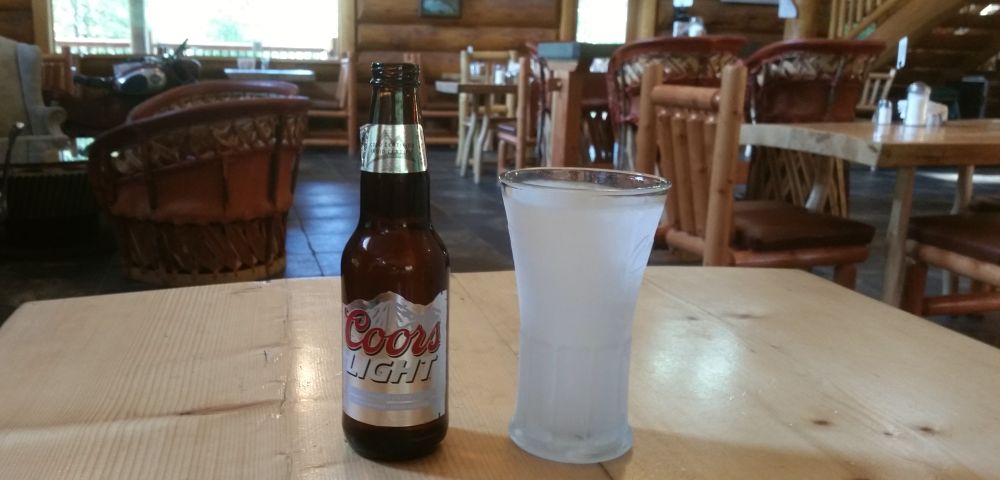 Beer of the day: Coors. Brewed by the Molson Coors Brewing Company, the seventh largest brewing company of the world.