Stage 2013/10 [A010]

Washburne State Park - Reedsport - Lakeside - North Bend

61 mi / 98 km

858 Hm (garmin etrex)
Cycling from Washburne State Park to North Bend. Pacific coast Vancouver - San Francisco on a bicycle.
Cycling from Vancouver to San Francisco following the Pacific Coastline.  
Stage from Washburne S.P. via Reedsport to North Bend following Oregon´s Pacific Coastline southbound.
One of the most epic cycling tours of the world.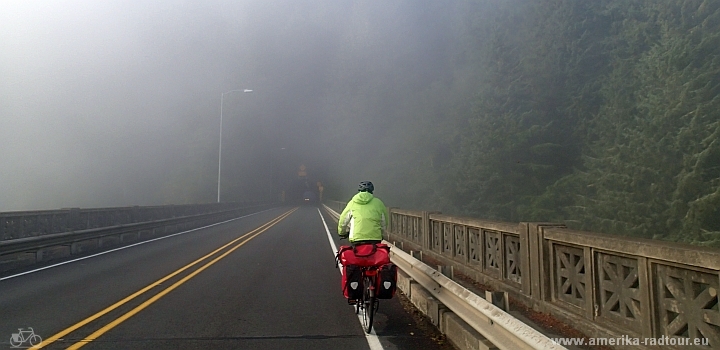 Our day starts again with dense fog. And unnecessarily also without any breakfast. After all, it's our fault because our food provisions have been carried off by a raccoon at night. For this reason, we have to collect and dispose of the package rests, which lie all over the place even 50 m far away. The technique, with which the package of cookies has been torn open, makes us think the raccoon has not really understood the concept of a resealable package.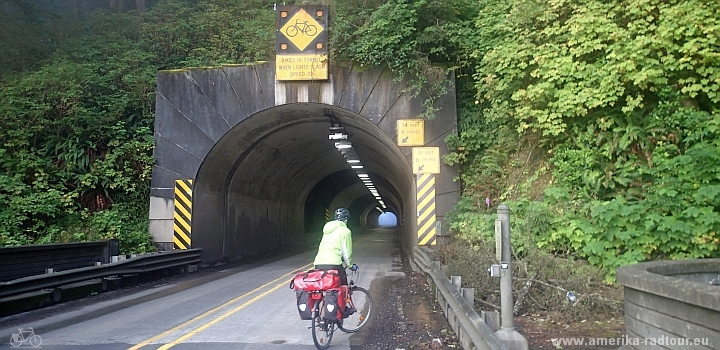 Interestingly, far sight only exists in the tunnel this morning. Exactly where you can see clearly further than 25 m, there is another cyclist button warning drivers against cyclists. Although . . .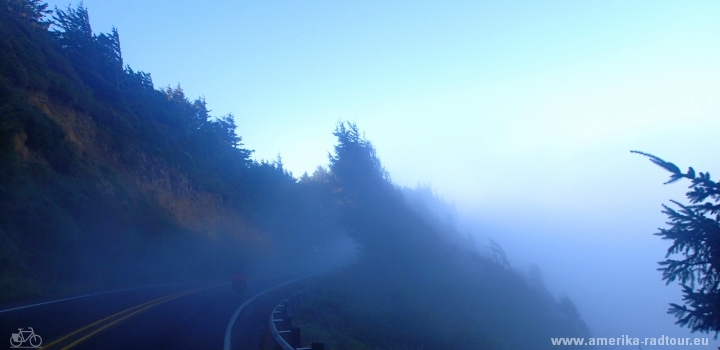 . . . the warning lamps outside the tunnel would have made much more sense this morning.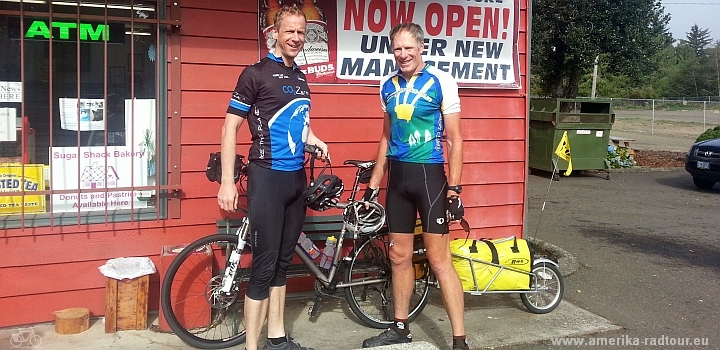 We have breakfast at Twin Lakes Store, after about 15 km. Here we meet Jim again who had his tent next to ours last night.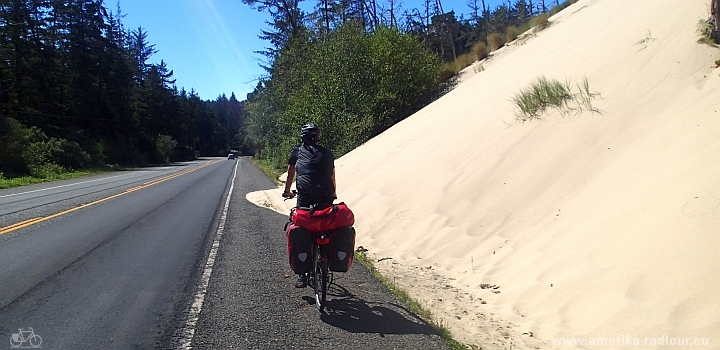 As we continue, we cycle through forests and dunes, whereby the dunes occasionally border directly on the forest areas.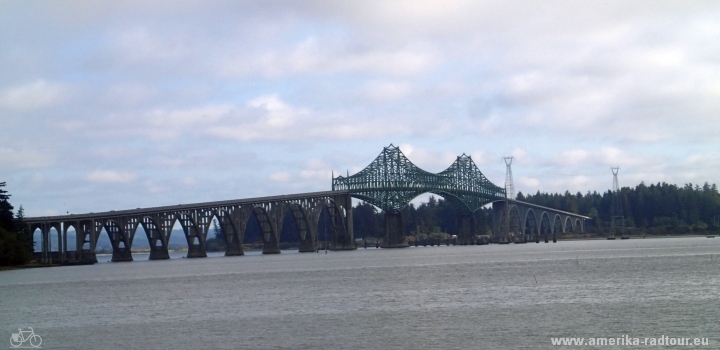 Shortly before North Bend, we cross the McCullough Memorial Bridge, one of the many large bridges in Oregon planned by Conde McCullough. With a length of about 1600 m, the bridge is rather long and the ramp on a height of 50 m also needs to be overcome.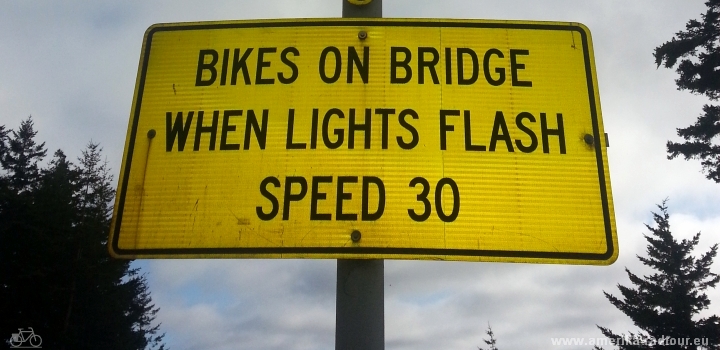 Fortunately, the highest speed for cars can also be reduced to 30 mph by pressing the cyclist button.