Stage 2013/22 [A022]

San Francisco - Flughafen San Francisco

16 mi / 26 km

180 m
Mit dem Fahrrad Vancouver nach San Francisco. Radtour Pazifikküste Vancouver - San Francisco
Cycling from Vancouver to San Francisco following the Pacific Coastline.  
Stage from San Francisco to downtown to the airport.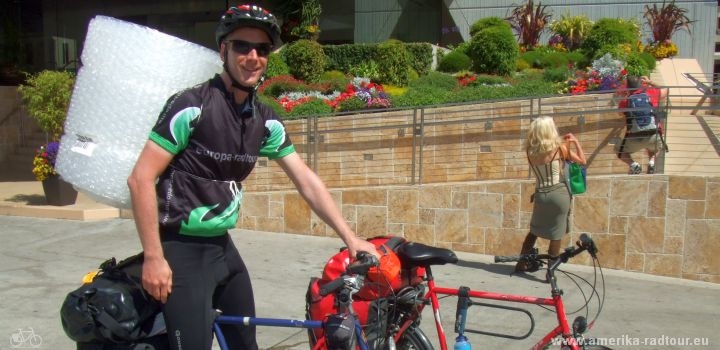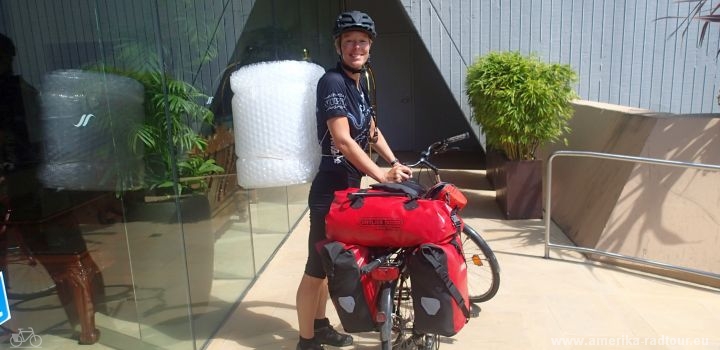 In San Francisco we bought two rolls of bubble wrap to wrap our bicycles at the airport.  We usually carry them on the back like a backpack. That works fine but you get much more vulnerable to cross winds!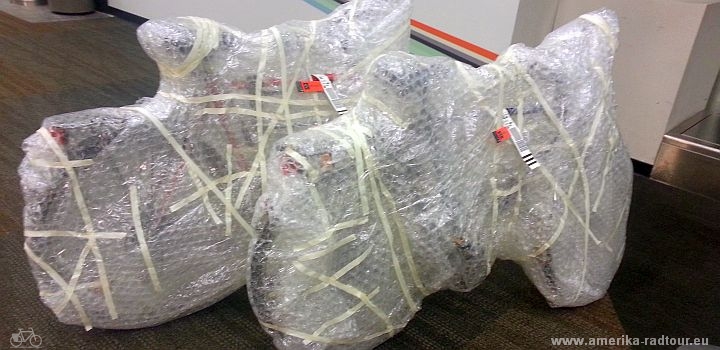 At the airport it takes 20 minutes to get one bicycle wrapped. Ready to fly home.