Stage 2013/21 [A021]

Samuel P.Taylor State Park - Lagunitas - San Geronimo - Sir Francis Drake Boulevard - Sausalito - Golden Gate Bridge - San Francisco

35 mi / 56 km

452 Hm (garmin etrex)
Cycling from Lagunitas to San Francisco. Pacific coast Vancouver - San Francisco on a bicycle
Cycling from Vancouver to San Francisco following the Pacific Coastline.  
Stage from Lagunitas to San Francisco crossing the Golden Gate Bridge.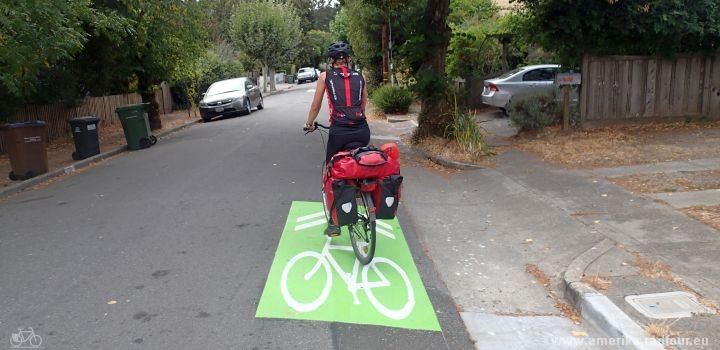 The last stage of our tour 2013 has come: We cycle the last 56 km from San Francisco through very cyclist-friendly areas and small towns. San Francisco and environment offer a really good infrastructure for cyclists.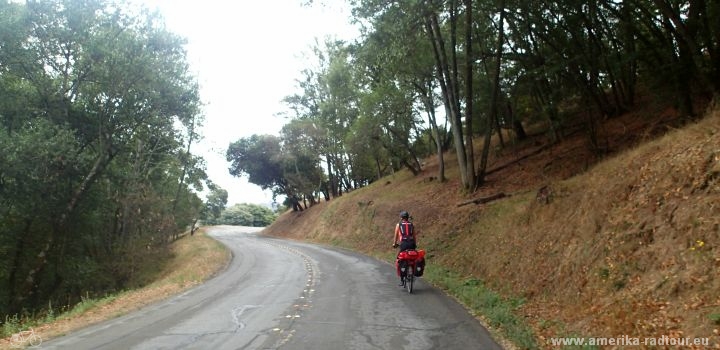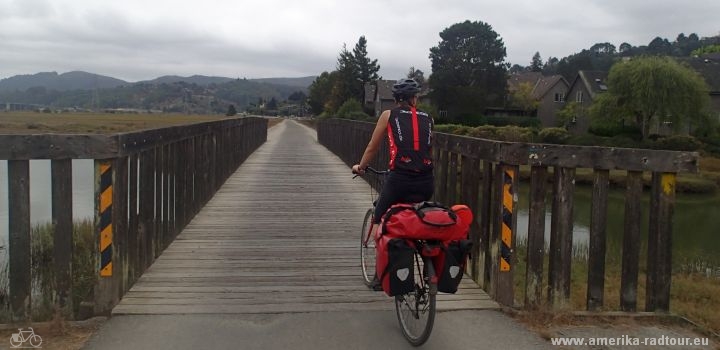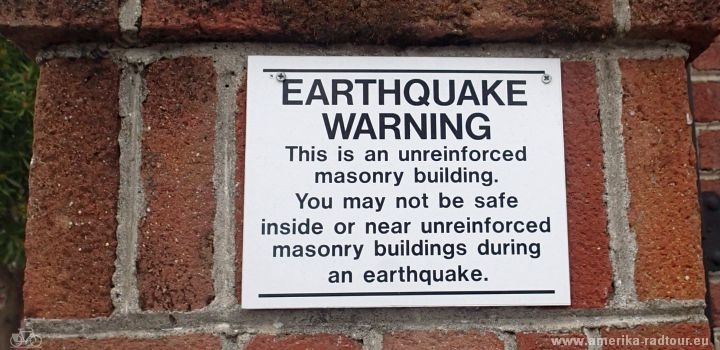 Around Sausalitos, Marion would have loved to stay some more weeks to try out all the coffee shops. Finally, we were able to decide for one of them despite the warning signs outside of the building.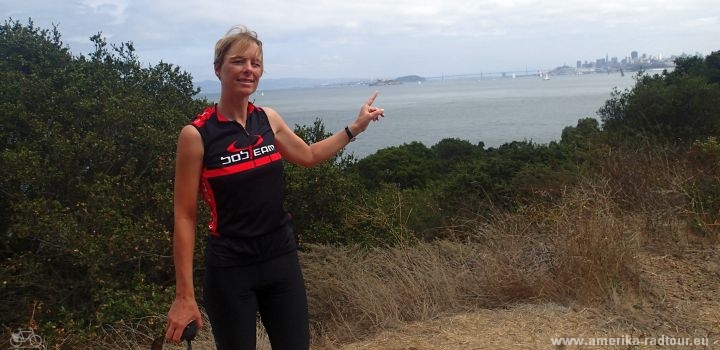 View of the prison island Alcatraz belonging to the sights of San Francisco- which is inexplicable to me.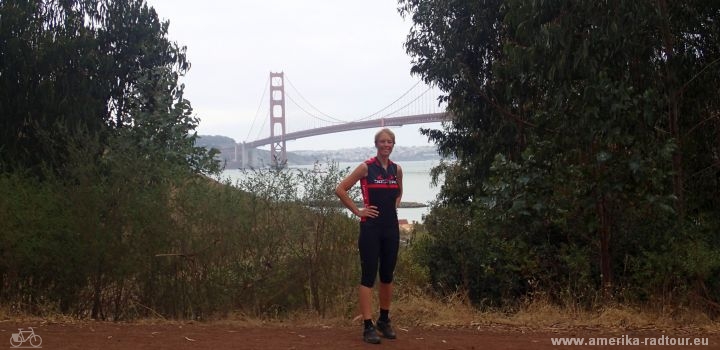 >First view of the Golden Gate Bridge.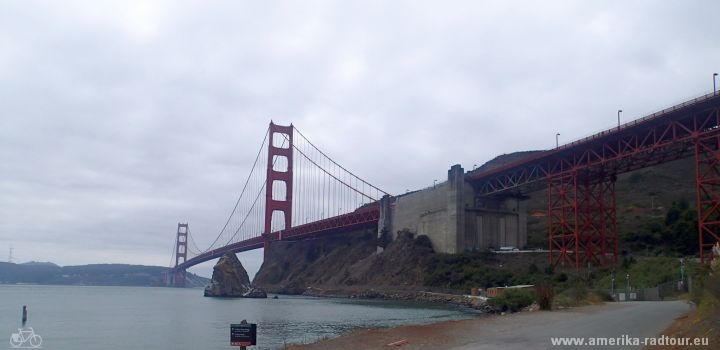 We approach the bridge from the north via side streets – unfortunately at sea level. The difference in altitude up to the lane is 80 m and must be struggled in a narrow sharp bend.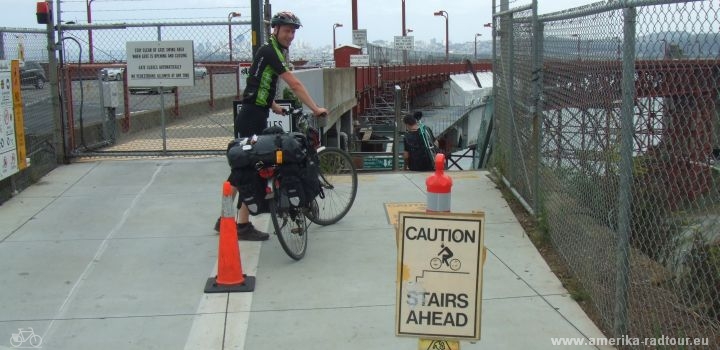 A surprise on top: The Western sidewalk is closed. We have to carry the bikes down the stairs, below the lane and up on the other side. Well, thanks.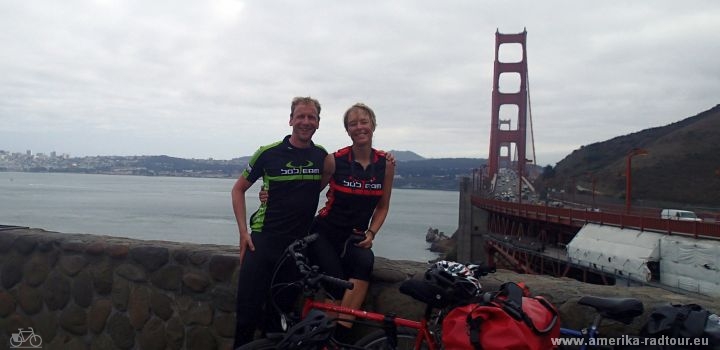 Done. We are on the northern end of the bridge, behind us the Golden Gate Bridge, which is the aim of our tour.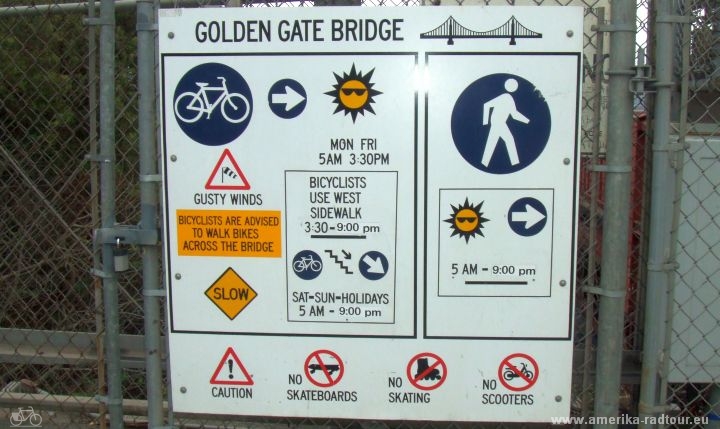 Passing by I quickly come to realize the prohibition and traffic signs. I've always thought that it is a German discipline to regulate everything, even the smallest detail.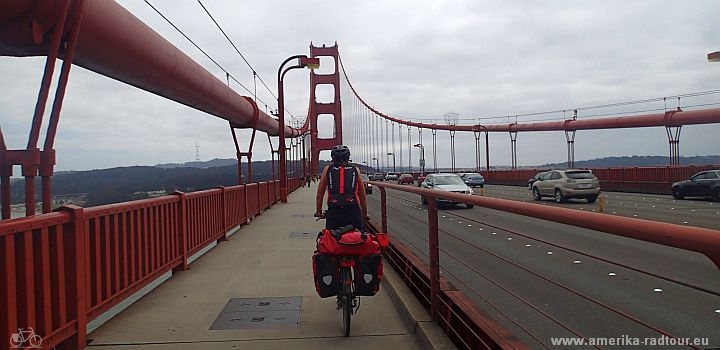 And then we cycle across the bridge. A lot of cyclists on (electronic) rental bikes approach us, who have not ridden a bike in 60 years. Presumably this is the most dangerous section of our tour this year.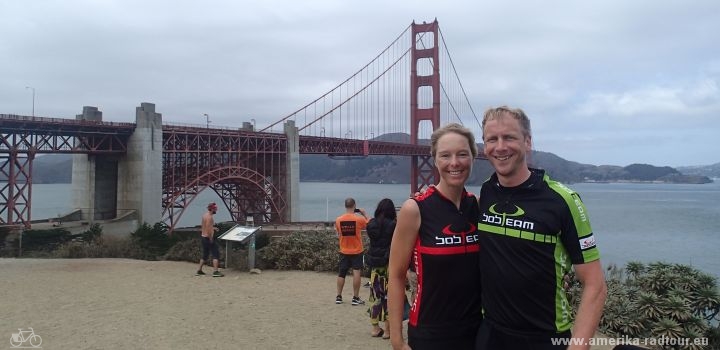 Photo stop at the southern end of the bridge.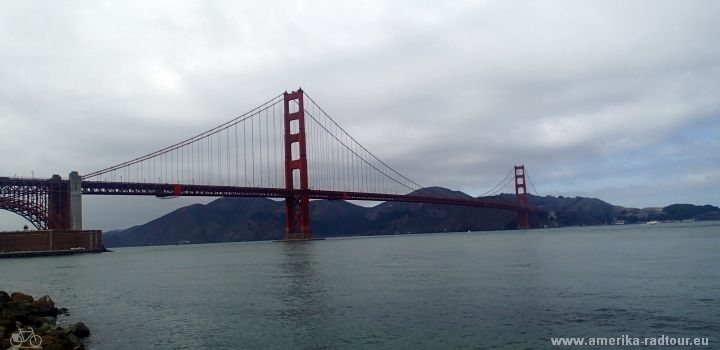 The Golden Gate Bridge as you know it from postcards, only without post card weather.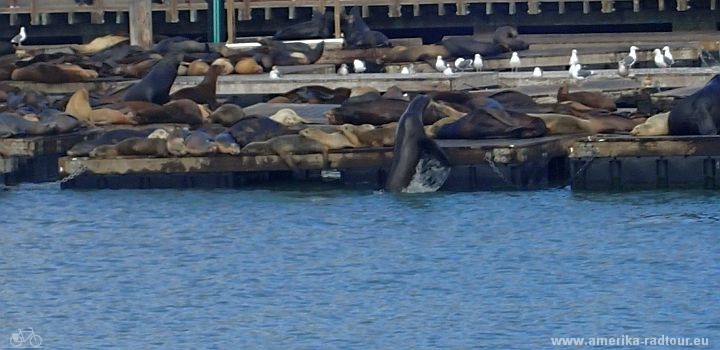 At the end of the tour seagulls again: at Pier 39 in San Franciso, there have been seagulls since 1989 who have settled down at Pier 39 during maintenance works (damages due to an earthquake) and felt so well here that they have stayed until today. In 1990, the dock was closed for the public boat traffic and Pier 39 left to the seagulls that obviously seem to like it very much here.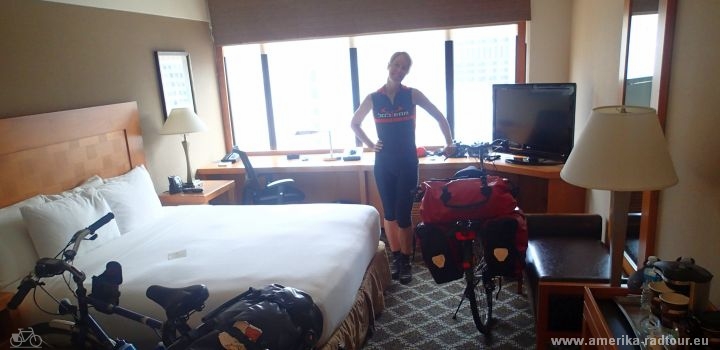 During the entire tour we have always taken our bikes into our rooms. That's not different either on the executive floor of our hotel in San Francisco.