Stage 2019/03 [A065]

Carmacks - Pelly Crossing (Klondike Highway)

67 mi / 107 km

830 Hm (garmin edge 1000)
Cycling Whitehorse, Yukon to Anchorage, Alaska..
Stage Carmacks - Pelly Crossing following Klondike Highway northbound.
One of the most epic cycling routes of the world.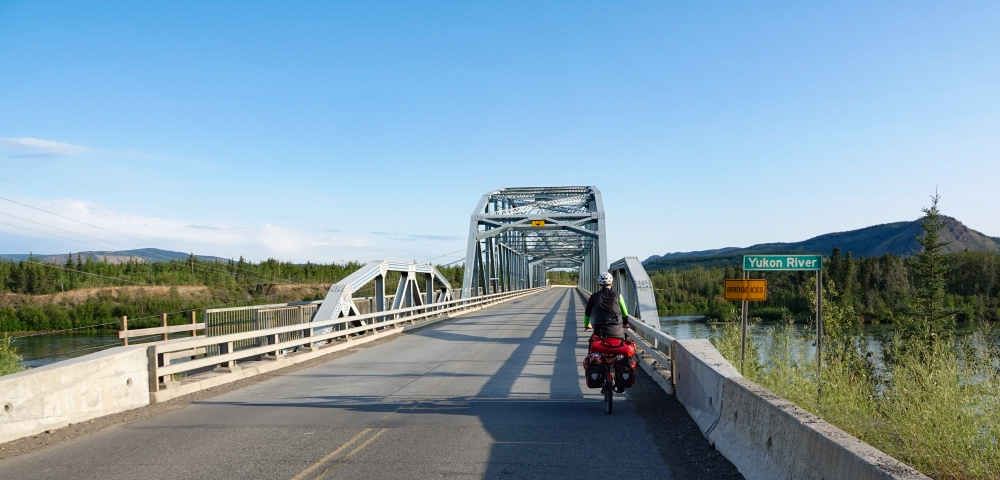 At the northern outskirts of Carmacks we cross the Yukon River. Fortunately, the bridges here have an asphalt carriageway. This was not the case on the Stewart – Cassiar Highway, where a grating serves as a carriageway.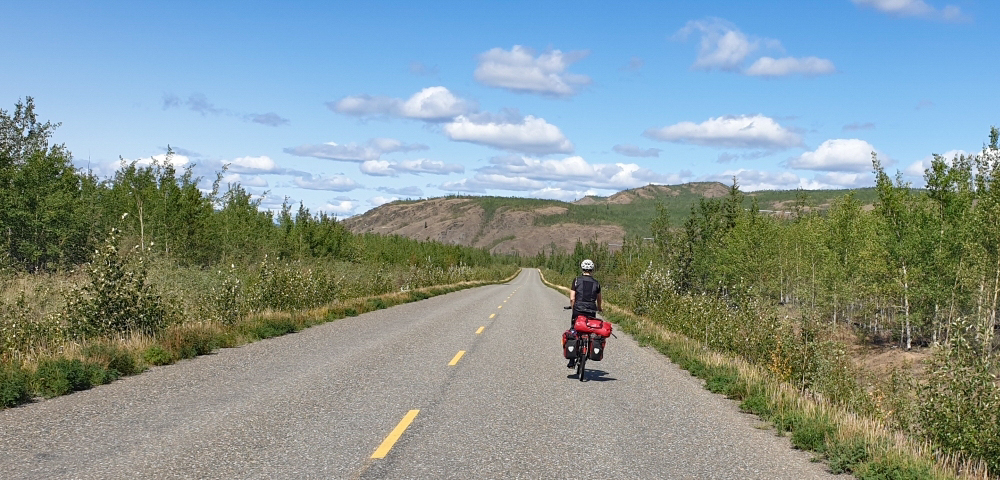 North of the Yukon River, the Klondike Highway climbs another 660ft / 200m before we cycle down to the river level again.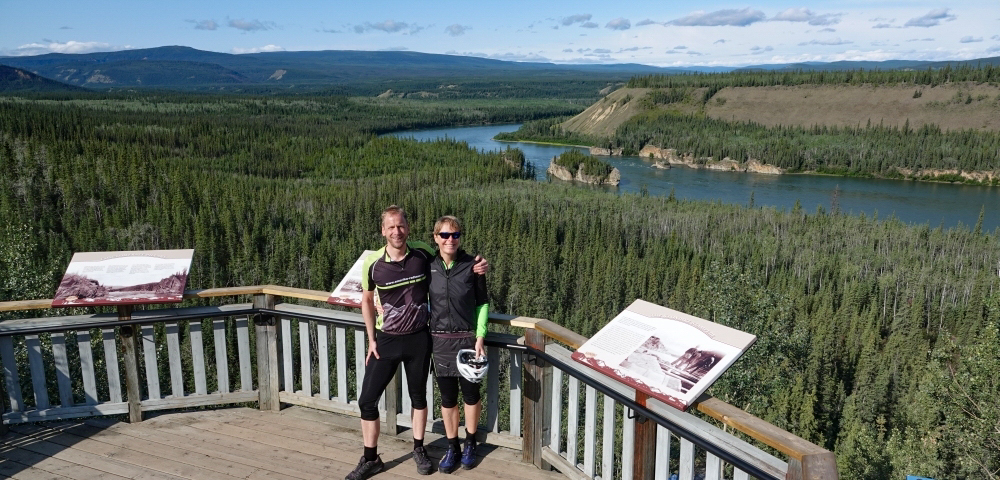 After about 24km there is a nice view of the Five Finger Rapids. The rapids consist of 4 basalt rocks, which divide the Yukon River into 5 fingers. The naming obviously comes from the point of view of the captain of a ship who has to avoid the rocks on the right finger (I think only the eastern one is navigable). The rocks were extremely dangerous for shipping and the captains had a hard time to maneuver in the strong current and many gold prospectors lost their belongings at this point.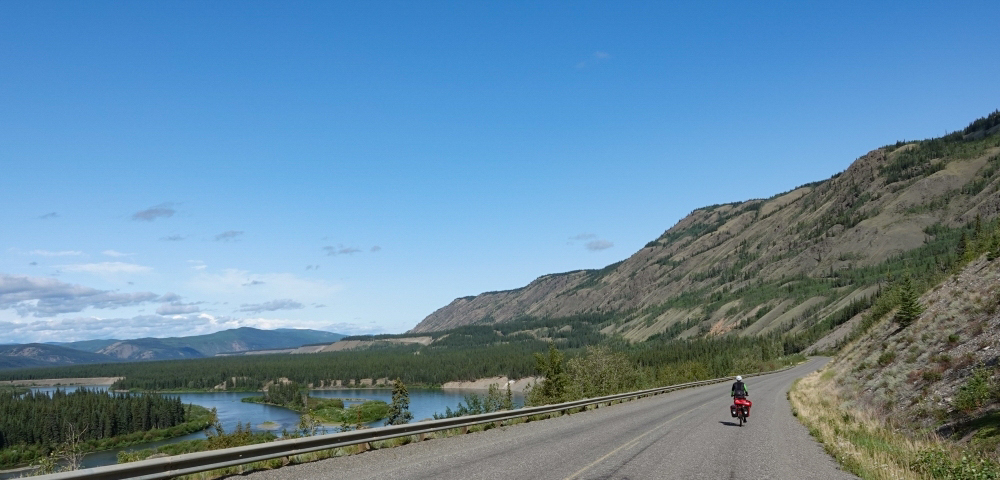 From the rapids the highway follows the course of the Yukon River for about 50km.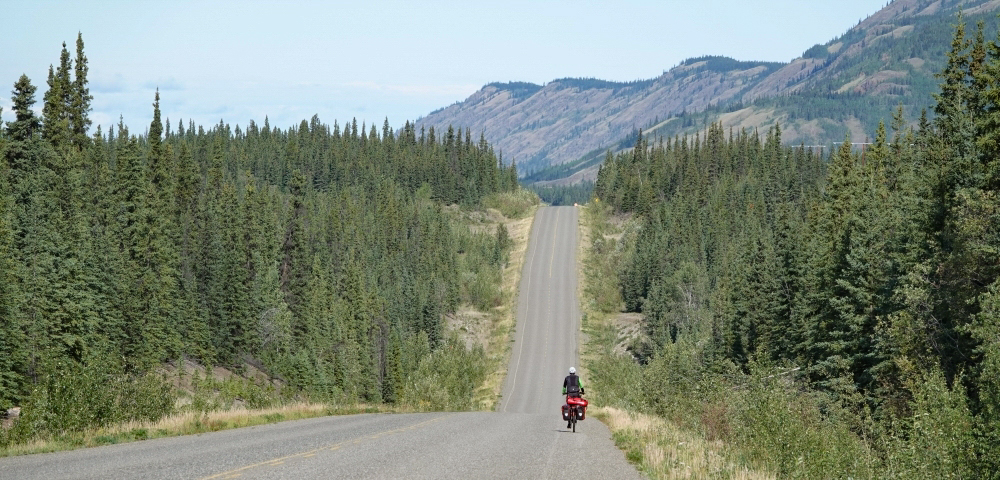 However, that doesn't mean that the Klondike Highway is flat. As soon as the Yukon is out of reach, the highway makes a small climb.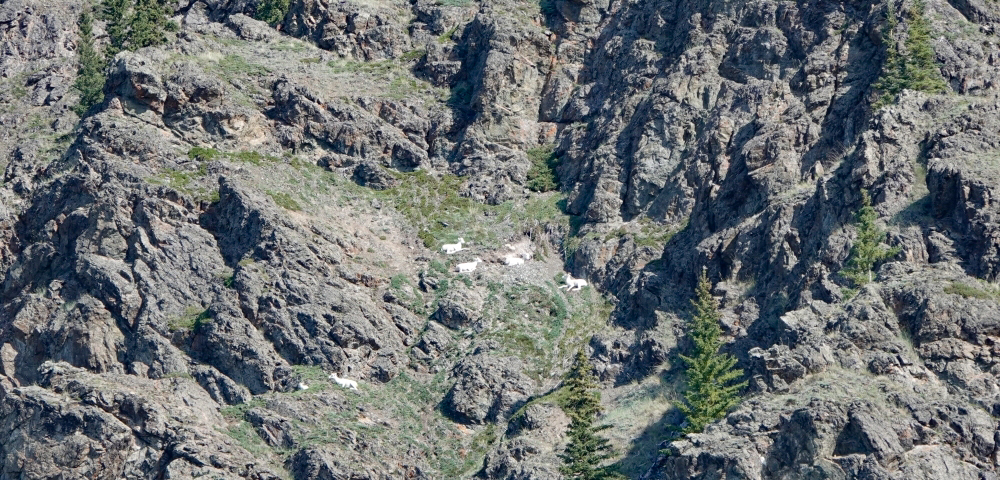 Goats sunbathe in the rock faces east of us.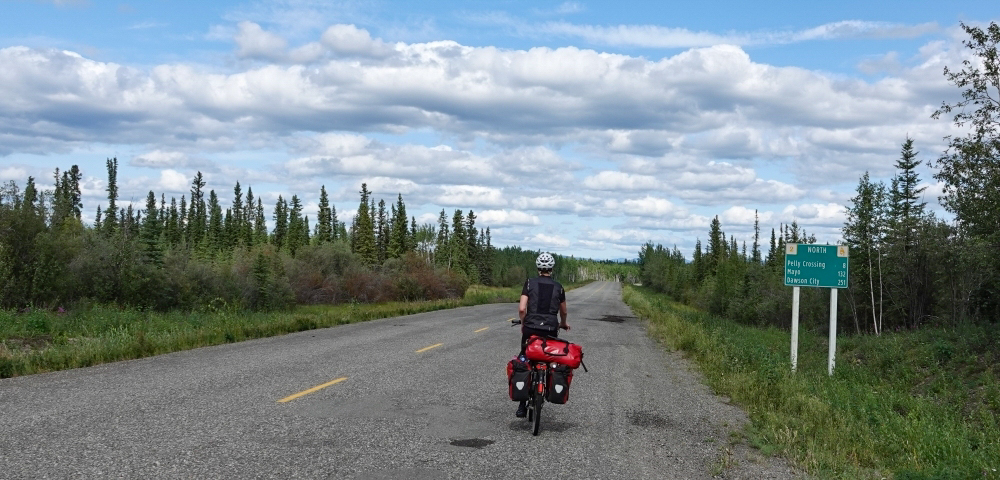 A little later the sign announces Pelly Crossing. With 300 inhabitants, a supermarket and a free campsite, Pelly Crossing is a pleasant place to stay.