Etappe 2019/17 [A079]

Maclaren River - Clearwater Lodge (Denali Highway)

40 mi / 65 km

650 Hm (garmin edge 1000)
Cycling Whitehorse, Yukon to Anchorage, Alaska via Dawson City.
Stage from Maclaren River to Clearwater Lodge following the Denali Highway.  
One of the most epic cycling routes of the world.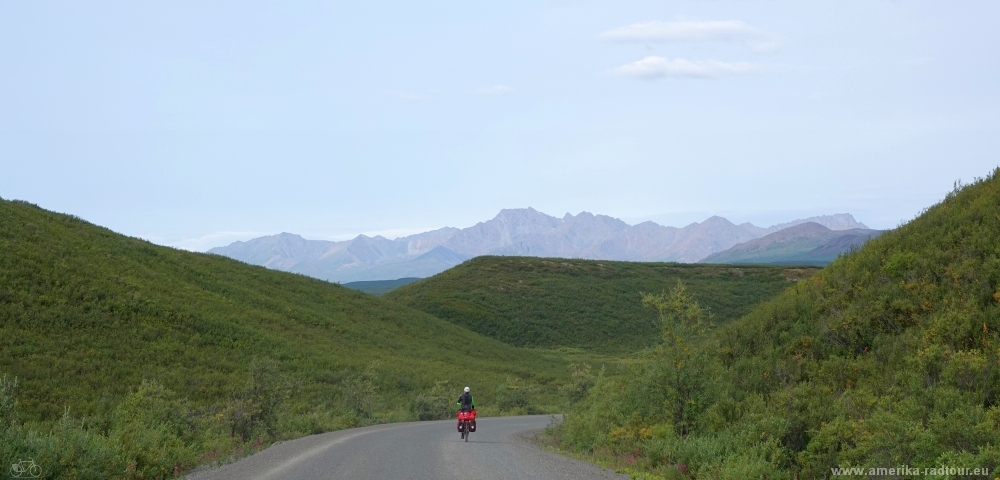 We start at the right at Maclarenriver, which feeds from the glacier of the same name, and follow the Denali Highway further westbound. The hills beside on the highway are called Crazy Notch, and a small lake close by is called Swampbuggy Lake. Strange area.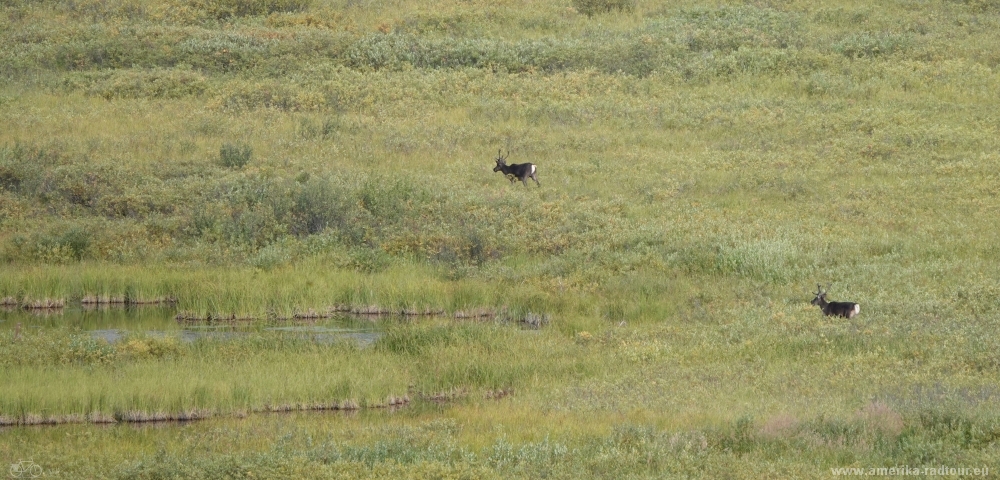 If you take a closer look at the landscape, you will also find moose and caribou herd.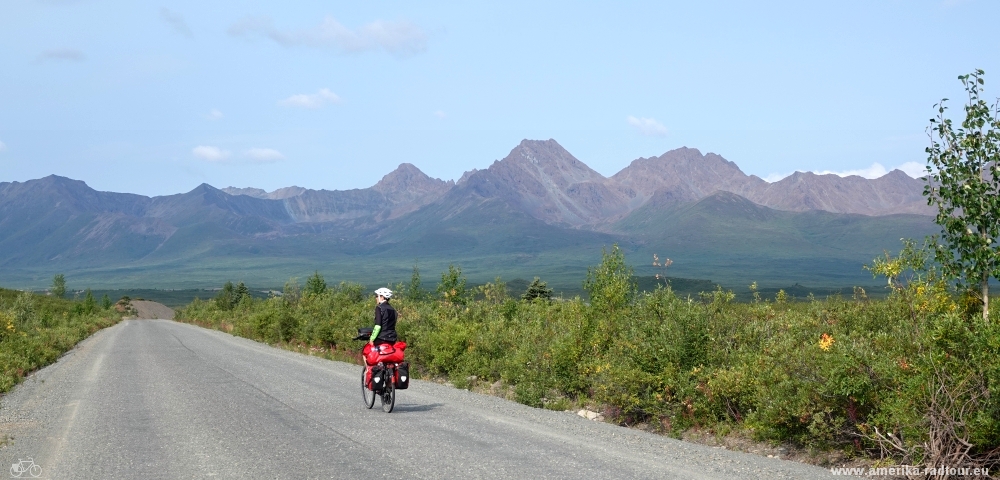 The Denali Highway is very pleasant to drive on this section. The only downside is the fact that the hunting season in Alaska starts tomorrow and a lot of people are out and about to get in position for tomorrow.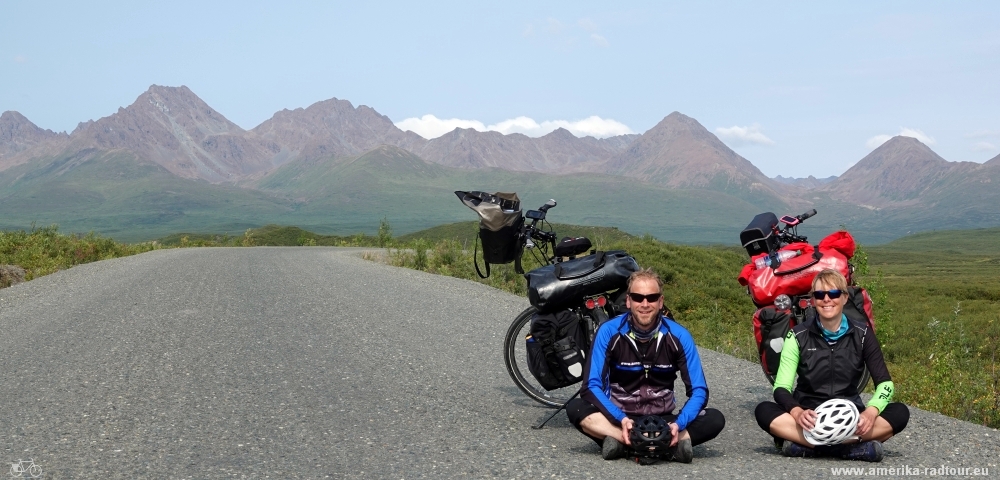 The weather is kind tu us today, temperatures are increasing to 73°F / 23°C an.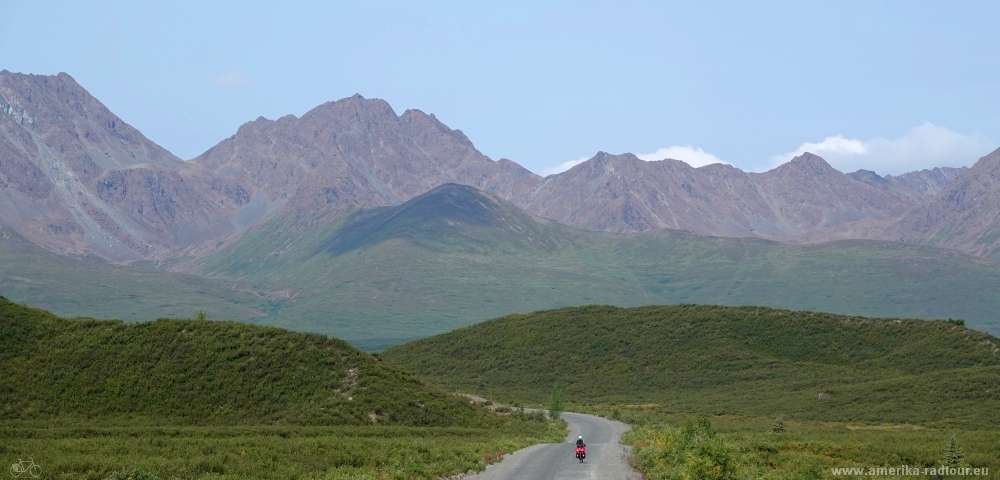 The backdrop of the mountains is gigantic. The Denali Highway is not without good reason known as one of the most beautiful roads for cycling.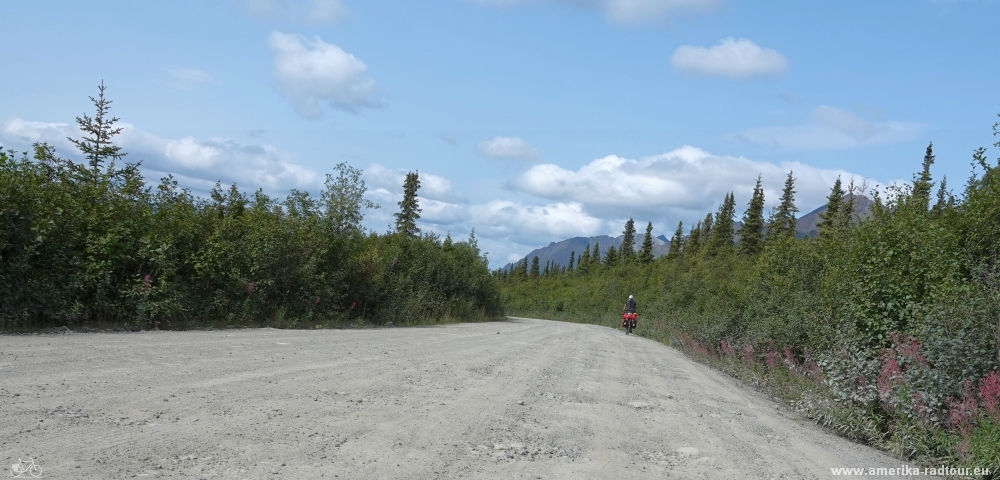 On the section west of the Alpine Lodge, however, the condition of the Denali Highway deteriorates significantly. The road is badly washed out and the potholes are getting bigger. It gets uncomfortable when a vehicle comes towards us: the traffic not only whirls up endless plumes of dust, but also the splashing gravel stones that fly through the air are uncomfortable. The fact that everyone is driving around with huge pickup trucks with even bigger trailers for quads doesn't make it any better.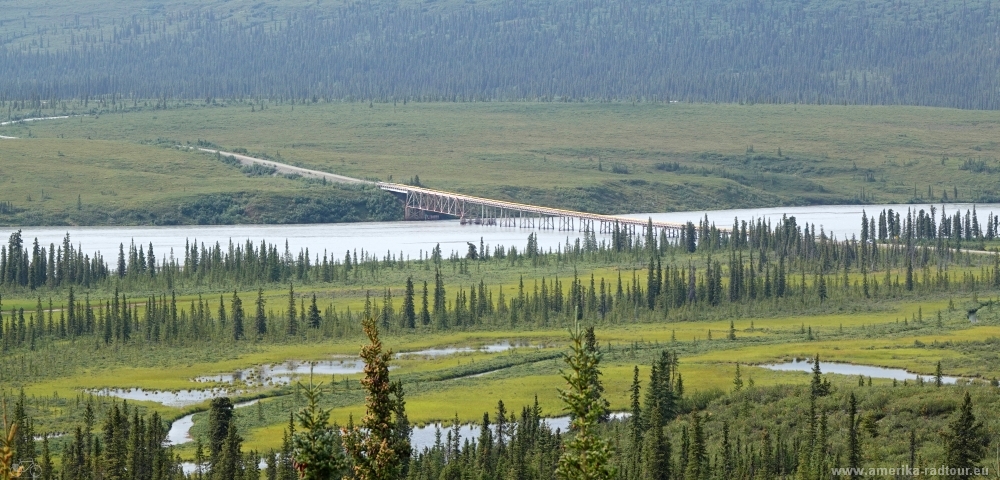 In the afternoon we reach the Susitna River Bridge.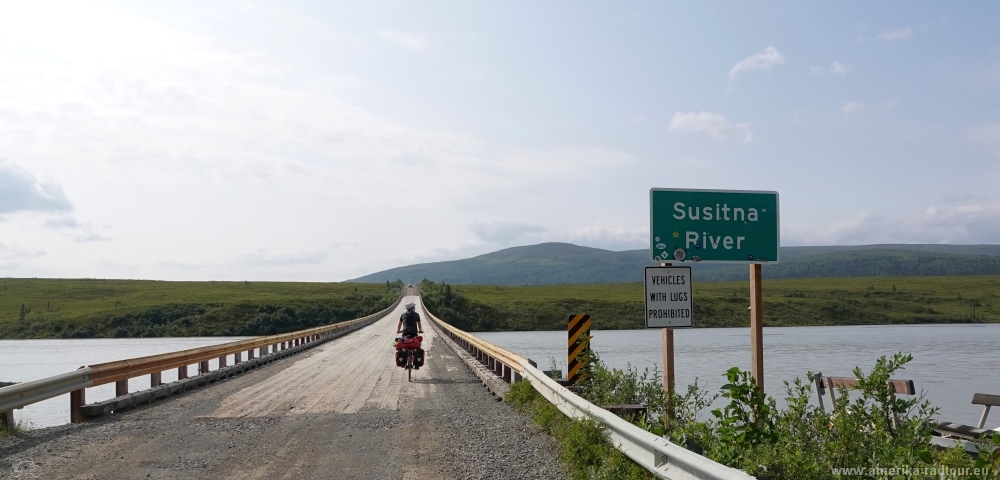 The Susitna River Bridge has a wooden deck, which can be a bit uncomfortable for cyclists in wet condition. It doesn't bother us today, the weather is great. When we arrive at our lodge, we first go to the bar to find something to drink. When we enter the premises, a smaller group is already sitting there and shouting: "Hey, applause for the cyclists!" It's a group of locals who are out and about with their campers and have passed us on the highway. I can't get rid of the feeling that this people do pity us somehow. Anyway, these nice people invited us for a drink!