Stage 2019/18 [A080]

Clearwater Lodge - Cantwell (Denali Highway, Parks Highway)

53 mi / 86 km

870 Hm (garmin edge 1000)
Cycling Whitehorse, Yukon to Anchorage, Alaska via Dawson City.
Stage from Clearwater Lodge to Cantwell following Denali Highway.  
One of the most epic cycling routes of the world.

Today we continue our ride on a gravel road that has seen better days. With our bicycles we aim for a zigzag course around the larger potholes. There was some rain over night, so the surface of the path is damp and the oncoming vehicles do not stir up quite as much dust. That is much more comfortable than yesterday, because today there are countless vehicles coming towards us because the hunting season begins today. There in no vehicle on the road without a trailer and there is at least one ATV / Quad on that trailer. Most of the folks here apparently can not go hunting with less than two ATVs / Quads. I wonder how it was possible for humans to kill a Caribou before the ATV / Quad was invented.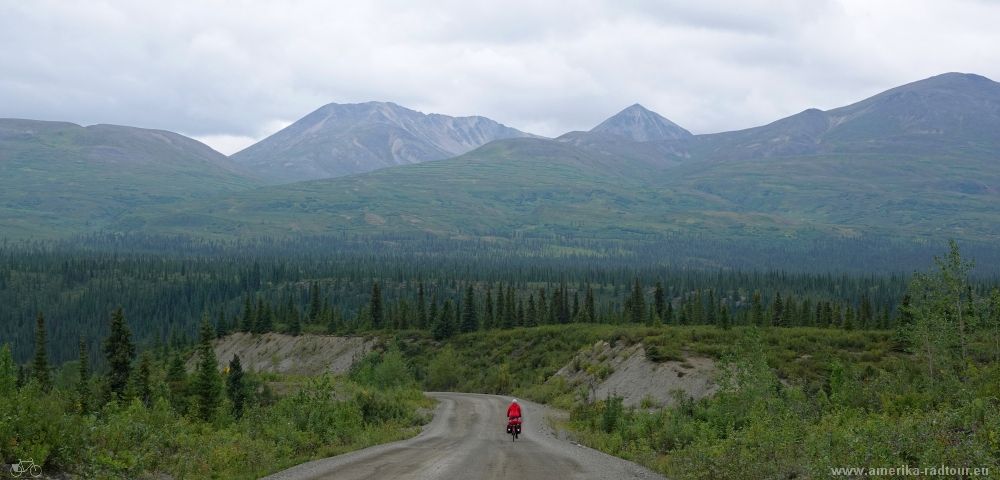 On our way westbound there are more nice views of the mountains of the Alaska chain, in good weather the Susitna Glacier would probably have appeared.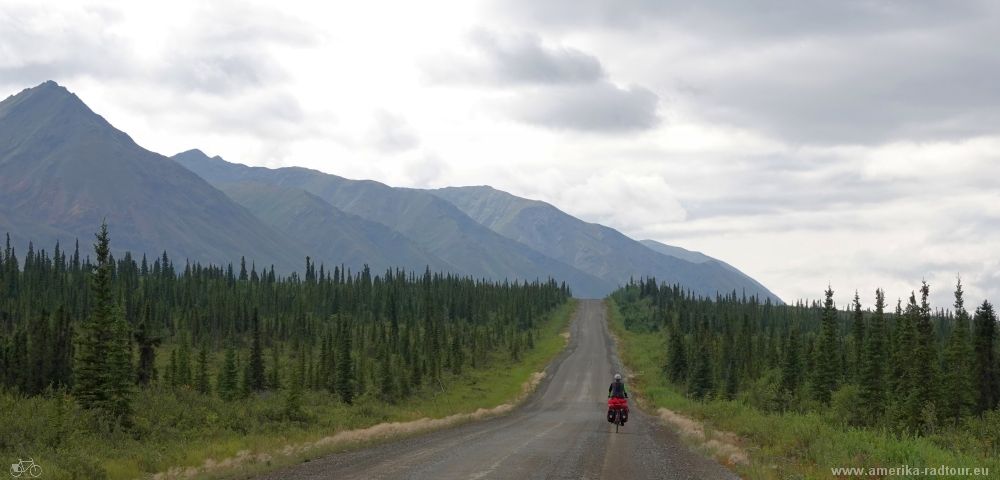 It is hard to believe that some decades ago the Denali Highway was the only access to Denali National Park before the Parks Highway was built.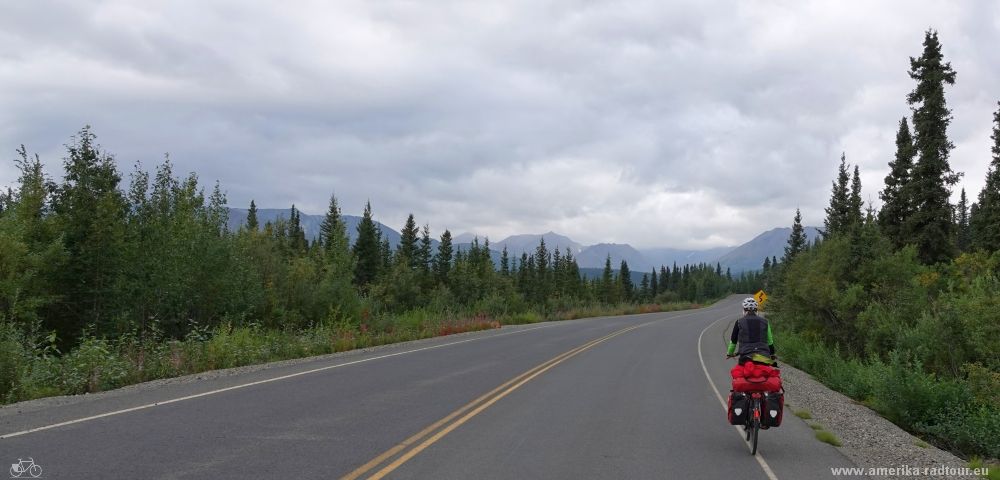 From Mile 132, which is about 5 km / 3 mi east of Cantwell, the Denali Highway is paved again. A pleasant change after the last few days. The dust that is thrown up by the oncoming vehicles is also eliminated from here.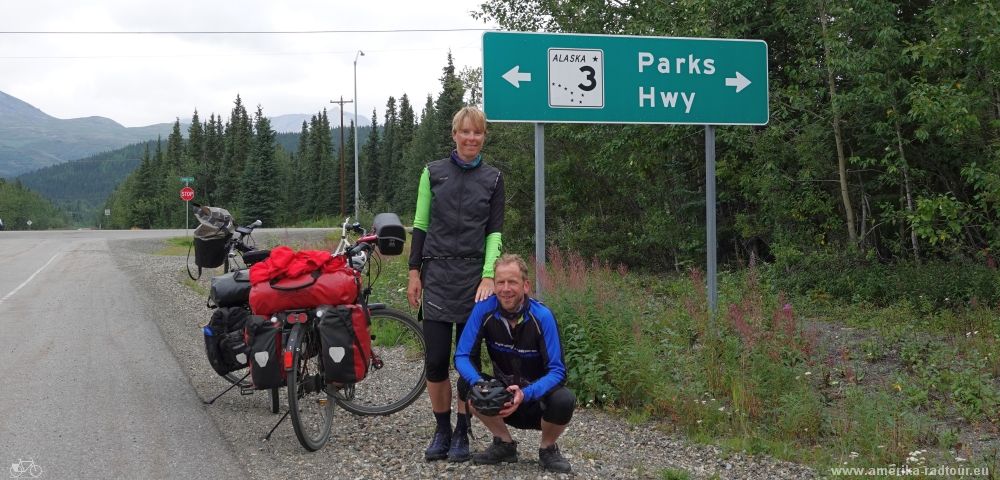 In the afternoon we finally made it, we reach the junction of Denali Highway and Parks Highway. The village of Cantwell, with around 200 inhabitants, doesn't have much to offer: apart from a campsite and a petrol station, nothing at all. Nonetheless, we're really looking forward to visit the gas station: there is hot coffee, biscuits and all the culinary delicacies that you can expect at gas stations today.