Stage 2019/21 [A083]

Sheep Creek - Wasilla (Parks Highway)

50 mi / 80 km

480 Hm (garmin edge 1000)
Cycling Whitehorse, Yukon to Anchorage, Alaska via Top of the World Highway and Denali Highway.
Stage fromSheep Creek Lodge to Wasilla following Parks Highway.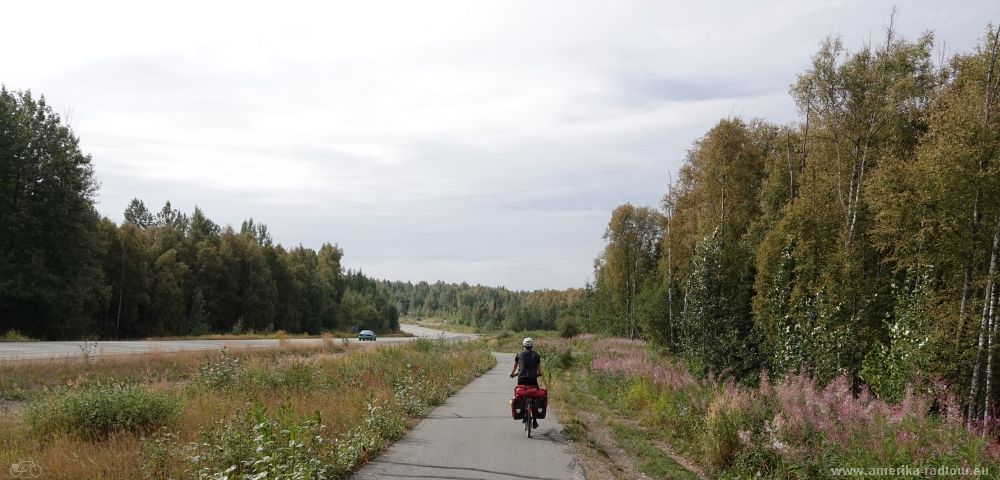 The further south we cycle, the more dense and heave the traffic becomes and in line with it the density of petrol stations and shops increases significantly. At first we were happy about every opportunity to get a hot coffee or tea. But you know how life is: with constant availability, all amenities lose their appeal.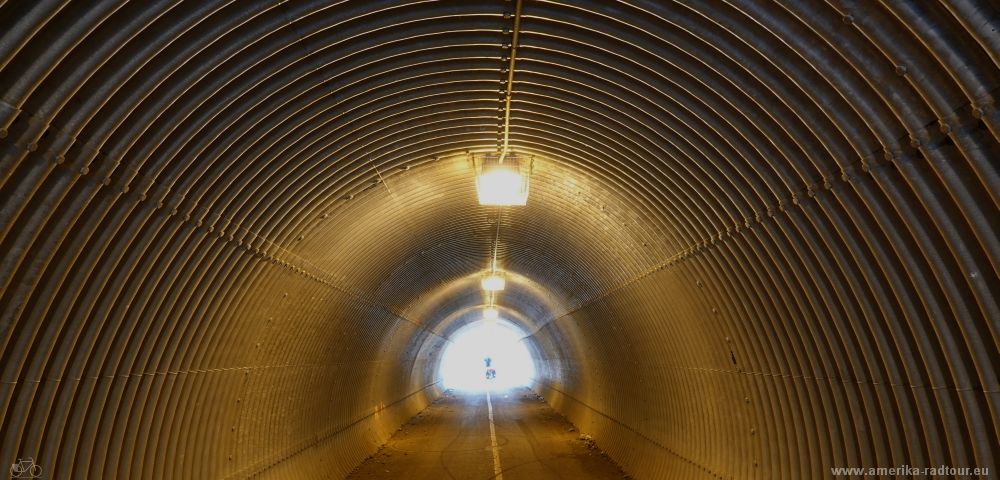 Fortunately, most sections of Parks Highway have a bike path running beside the road. At the height of Nancy Lake, the cycling track changes to the other side of the road and the bike path is routed beneath the road. Quite a large effort to allow cyclist to pass the road.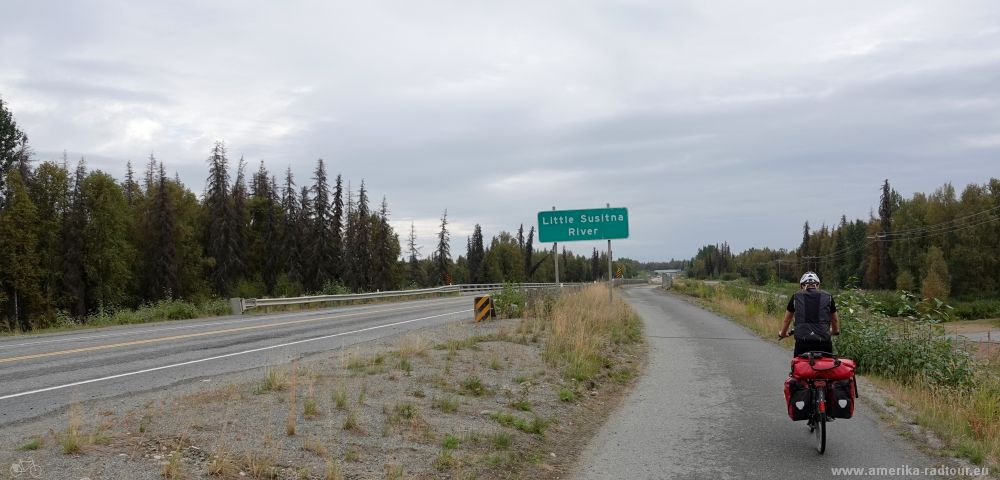 We cross the Little Susitna River around noon.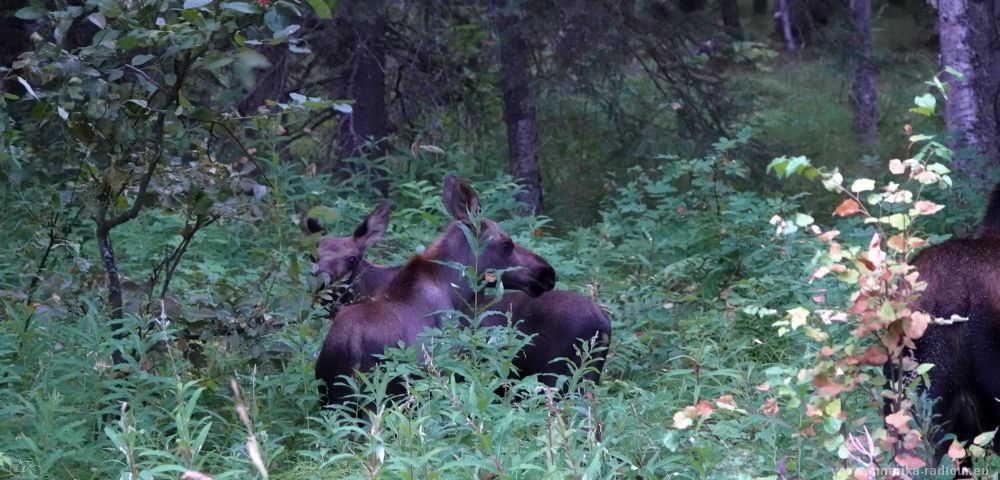 We reach Wasilla in the early afternoon. A few days ago, when we were still on the Denali Highway, we met a couple from Wasilla who invited us for dinner when we get there. After a short phone call, we meet them in their house. Here we realize why so many retirees move to Alaska: In the vastness of Alaska there is enough space for a house on the lake with a garage for a seaplane and an evening visit by wild animals. Alaska can be a very enjoyable place to live, if you can do without the hectic of big cities. And on top of that there are no taxes to be paid here, on the contrary: the profit made by the state by granting prospecting and mining permissions is paid out to all residents in terms of a dividend. It´s not only that people do not pay taxes - people get paid for living here. This is the reason why many retired people do have their home in Alaska. And at the same time this is why you can meet so many retired people from Alaska in the sunbelt of the US in wintertime. They take the dividend and allow themselves a long holiday away from dark Alaska.