Stage 2015/20 [A042]

Whistler - Squamish (Highway 99 - Sea to Sky Highway)

⇨ 37 mi / 60 km
⇧ 439 m (garmin edge 1000)
Cycling from Smithers, British Columbia to Vancouver.  
Stage from Whistler to Squamish following Sea to Sky Highway.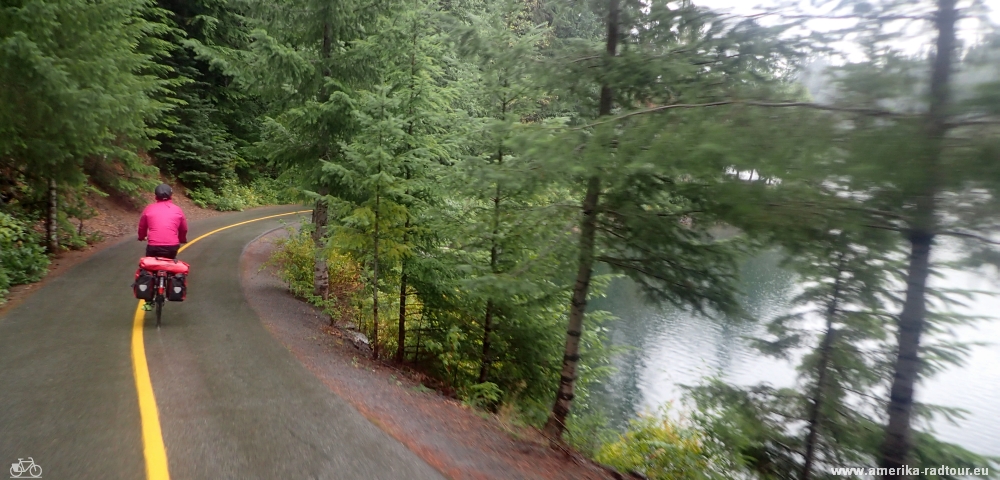 Today we are awakened by the rain, which clatters loudly against the window. Waiting in not an option, the weather report does not expect any improvement. So we put on our rain gear and get started.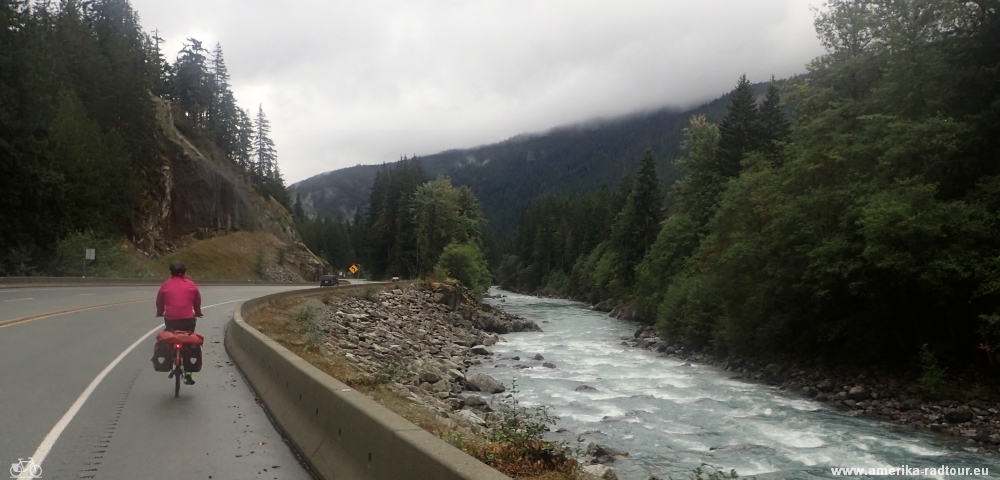 We follow once more the Sea-to-Sky-Highway, which is not exactly a fun run in today's rain.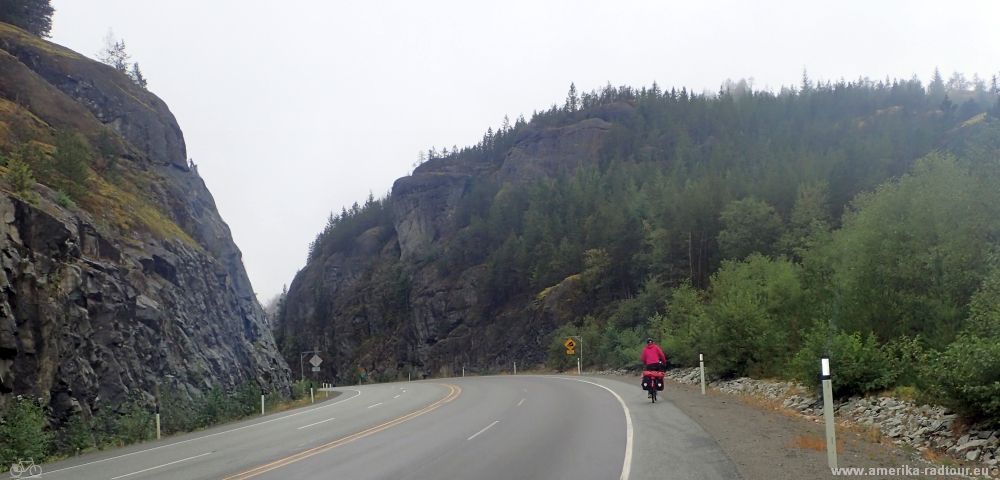 Apart from a few exceptions, today it is all downhill. However, this does not save the day.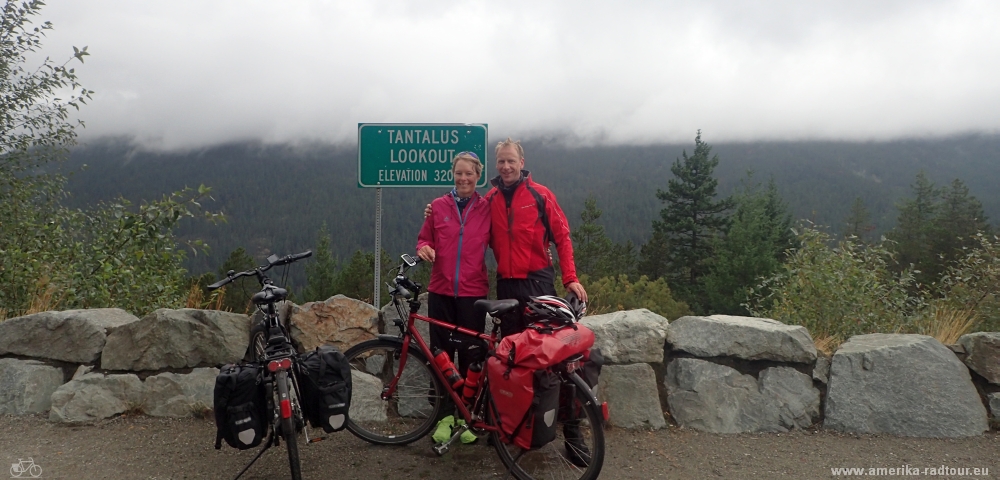 Short stop at Tantalus viewpoint. Under good weather conditions you have a spectacular view of the peaks of the Tantalus Mountains, the local section of the Coast Mountains. Due to the low-hanging clouds, the summit view is canceled for today. Today the motif is more suitable for a photo in the landscape format.

Shortly before Squamish, we once again enjoy the well-developed cycle paths.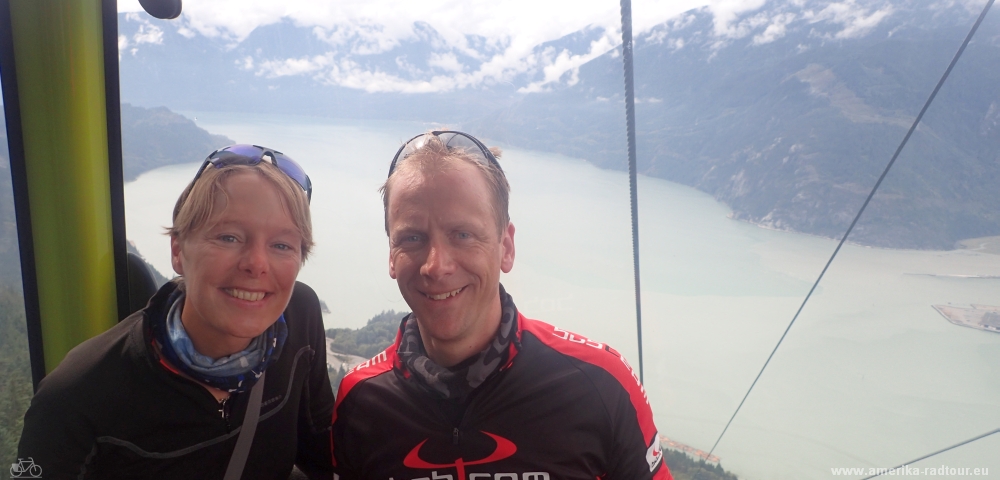 We lock our bicycles at the valley station of the Sea to Sky Gondola and ride with the gondola the 885 m altitude up to the mountain station. Because of the bad weather there is not very much going on here.

On the mountain there is a 100 m long rope bridge and . . .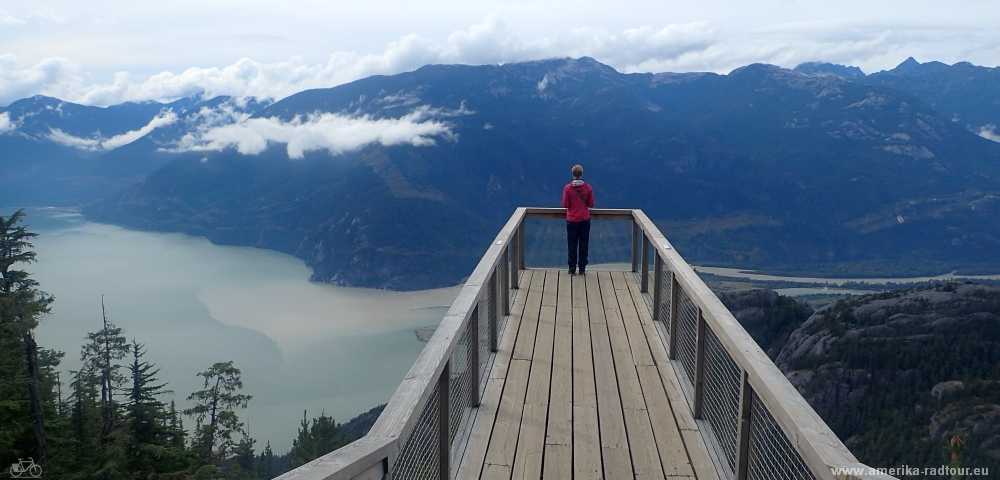 . . . a spectacular view of the Howe Sound underneath us and the mountains on the other side.

In the evening we return to Squamish.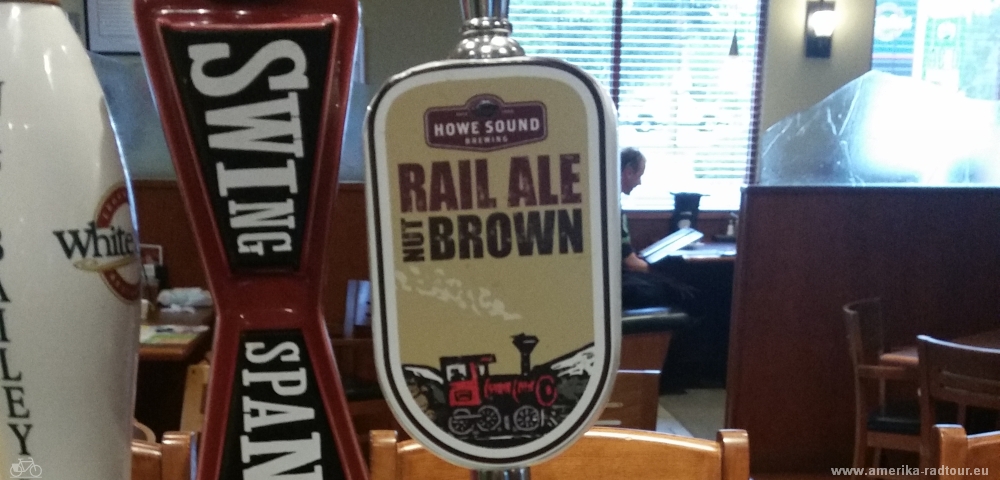 Beer of the day: Rail Ale Nut Brown from the Howe Sound Brewery in Squamish. I ordered it because of the funny red locomotive on the tap. I can not belive that there could be any other reason for this choice.