Stage 2015/19 [A041]

Pemberton - Whistler (Highway 99 - Sea to Sky Highway)

⇨ 22 mi / 36 km
⇧ 703 m (garmin edge 1000)
Cycling from Smithers, British Columbia to Vancouver.  
Stage from Pemberton to Whistler following Sea to Sky Highway.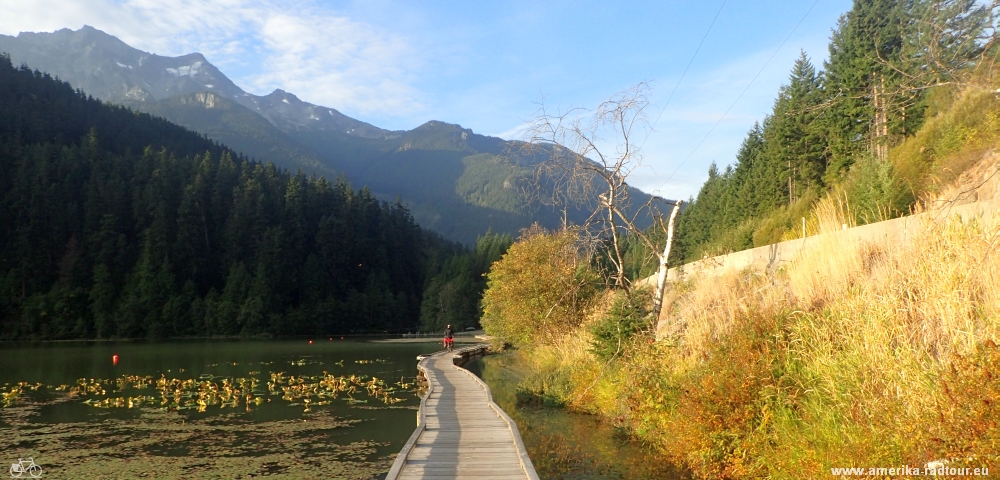 Although today is only a short stage, we leave Pamberton quite early. The place Pamberton lost its importance with the end of the Cayoosh Gold Rush, the last gold rush around 1885, and when I look at our accommodation, I do not expect it to gain any importance in the short term. We leave Pamberton cycling along the One Mile Lake.

5 km south of Pamberton we take a first break and visit the Nairn waterfalls. I have read, that the water here falls down 60m into the deep. Being on site, the number appears on somewhat exaggerated. And indeed: the world waterfall database (worldwaterfalldatabase.com - yes, it really exists!) Confirms that the rumor of a 60m high fall exists indeed - a measurement however has shown that the falls are not even half as high. In the world waterfall database I find the hint, that the waterfall is not very photogenic, since it is very difficult to get the waterfall in full on a photo. Well, at least this we can confirm with the photo above.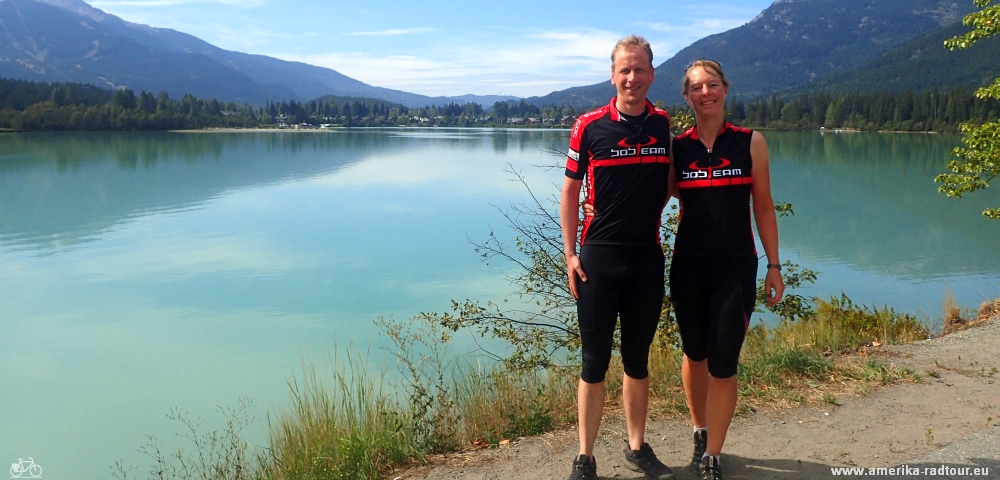 We follow the Sea-to-Sky-Highway to Green Lake. Up to this point we drove on the road and did not get lost. 

From Green Lake, however, there is a network of cycle paths, which are equipped with tunnels, bridges and overpasses. Here we presumably took one turn too much.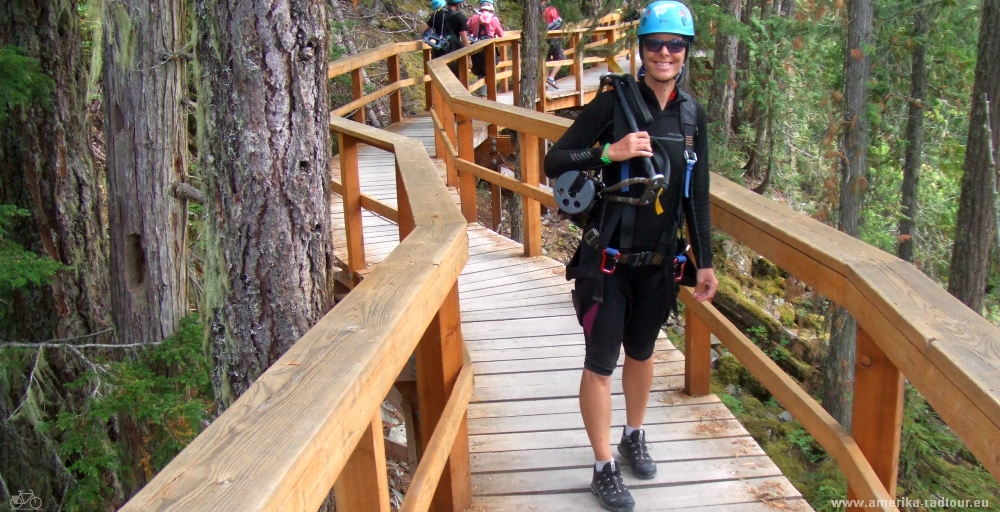 We arrive at the hotel in the early afternoon, check in and visit one of the top attraction of this place: the Superfly Zipline.

The World's Most Spectacular Ziplines - Official Superfly Whistler Commercial from Superfly Ziplines & Treetops on Vimeo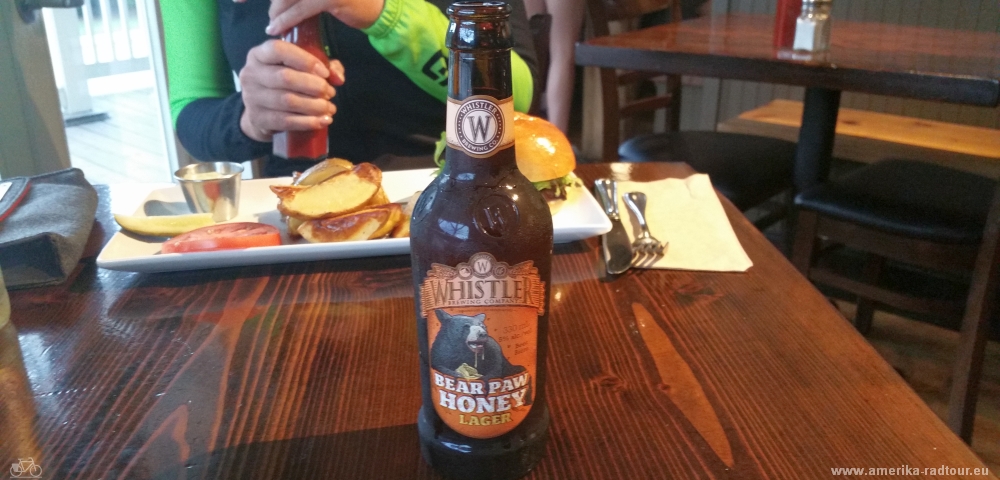 Beer of the day: Whistler Bear Paw Honey from the Whistler Brewing Company. A local beer from a local brewery. We drink a toast to the the bear we saw the day before.