Stage 2015/15 [A037]

Salmon Arm - Chase - Kamloops (Trans Canada Highway)

⇨ 69 mi / 111 km
⇧ 924 m (garmin edge 1000)
Cycling from Smithers, British Columbia to Vancouver.  
Stage from Salmon Arm to Kamloops following Trans Canada Highway.

The view out of the window doesnt show any good: the view is fogy, air is smoky. This is due to violent forest fires in the south. The smoke affects us in several aspects: one sees bad, one is badly seen and the breathing is no fun at all..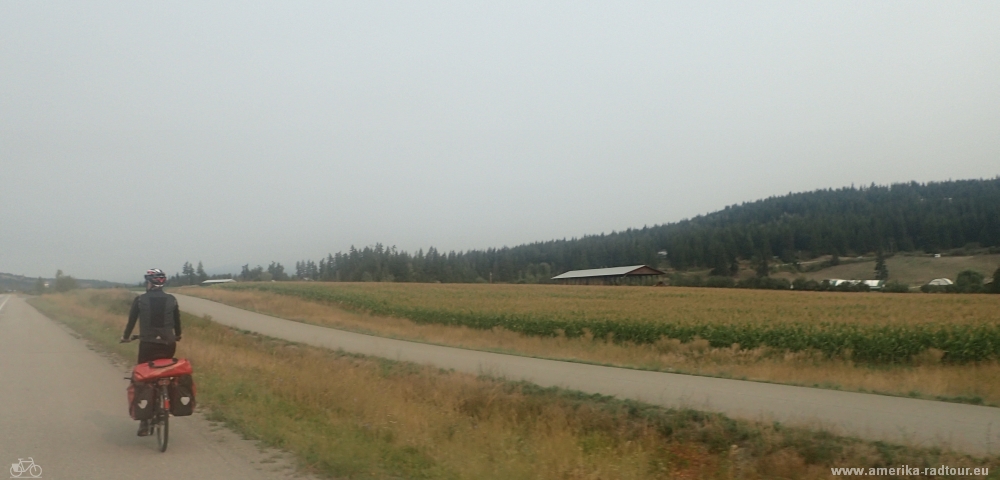 After a few kilometers I see the first cultivated acreage for hundreds of kilometers.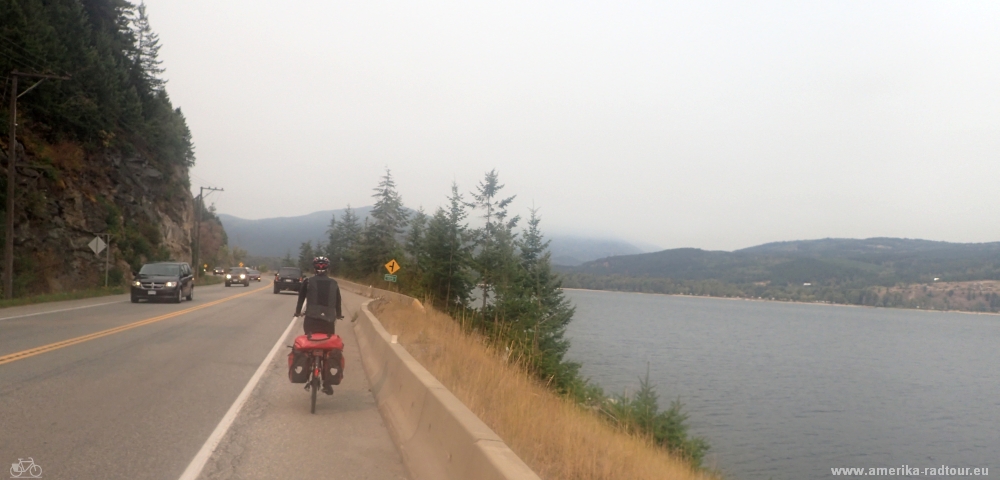 We follow the Trans-Canada Highway 1 westbound. The thick smoke does not get any better.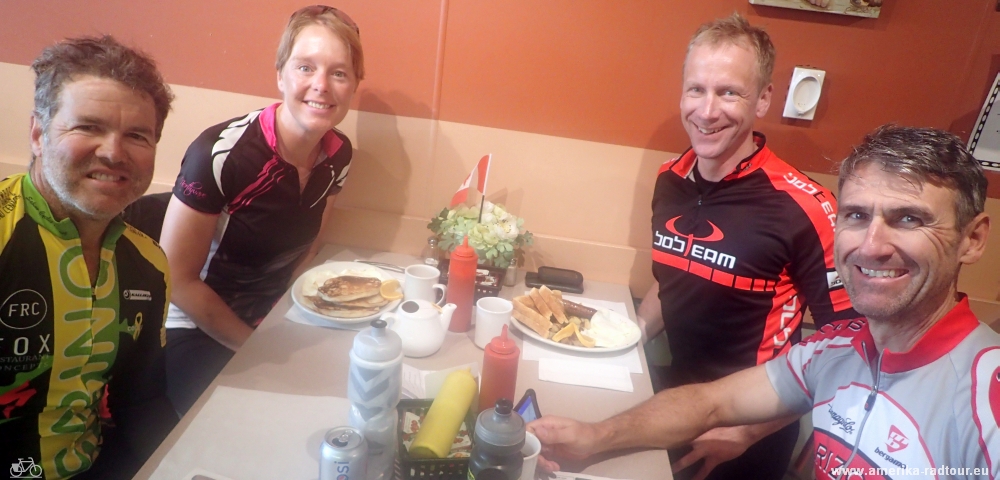 In Chase we stop for lunch and meet Russell and Scott. For several days we have been cycling the same stages and meeting regularly.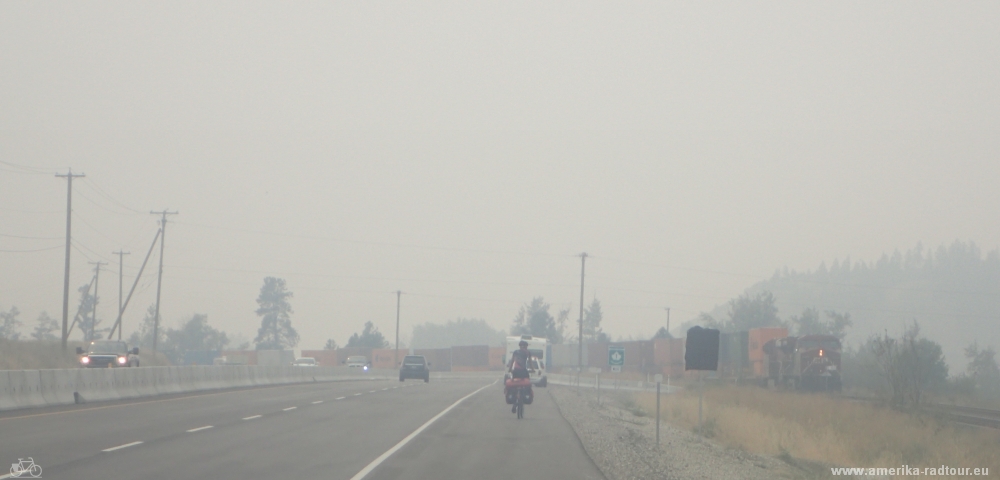 Since today's weather is not so great and there is not that much to see, we stay on the south side of the Thompson River on Highway 1. Only 8 km west of Monte Creek we switch to the much less busy north side of the river.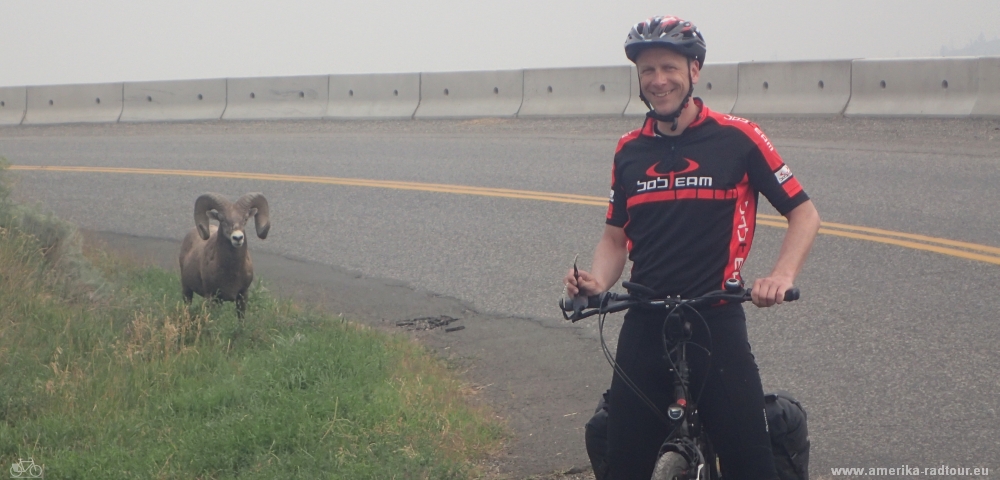 Here we meet a small group of bighorn sheep. One of the males makes clear to me that he is the boss out here. The cute little animals weigh up to 140kg. I would rather not let it go to a fight. It would be unfair as I wear a helmet.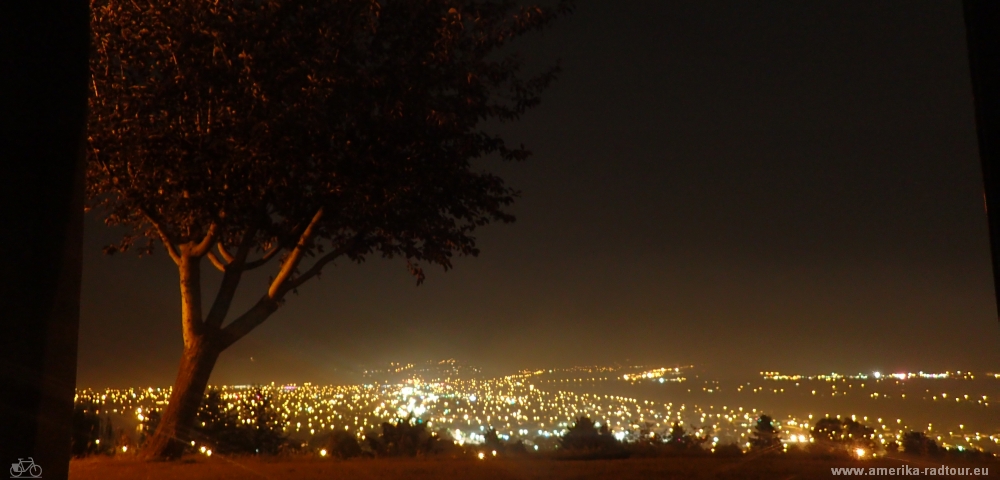 Various reports on the Internet have made us expect bad things, but cycling into Kamloops is completely unproblematic. Our hotel is located on the western outskirts, about 125m above the town center. We want to meet Russell and Scott for dinner, but we do not want to go downhill again and uphill afterwards. So we take the bus and have another great dinner with them. Back at the hotel, we enjoy the magnificent view of the lower town.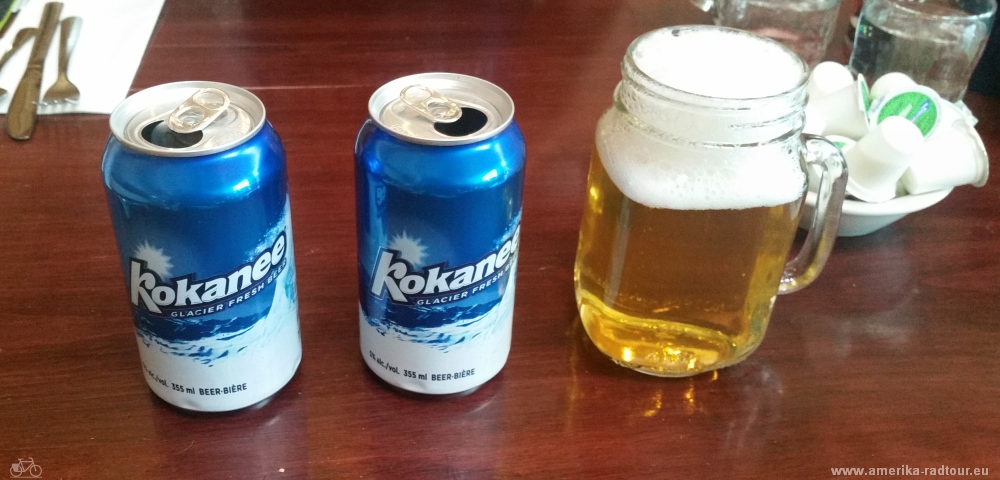 Beer of the day: Kokanee brewed by the Columbia Brewery in Creston, British Columbia. The brewery is part of the Labatt Brewing Company.