Stage 2015/14 [A036]

Revelstoke - Malakwa - Sicamous - Canoe - Salmon Arm (Trans Canada Highway)

⇨ 66 mi / 106 km
⇧ 784 m (garmin edge 1000)
Cycling from Smithers, British Columbia to Vancouver.  
Stage from Revelstoke to Salmon Arm following Trans Canada Highway.

Today we leave Revelstoke in the best weather conditions. We follow the Trans-Canada Highway 1 across the Columbia River to the west.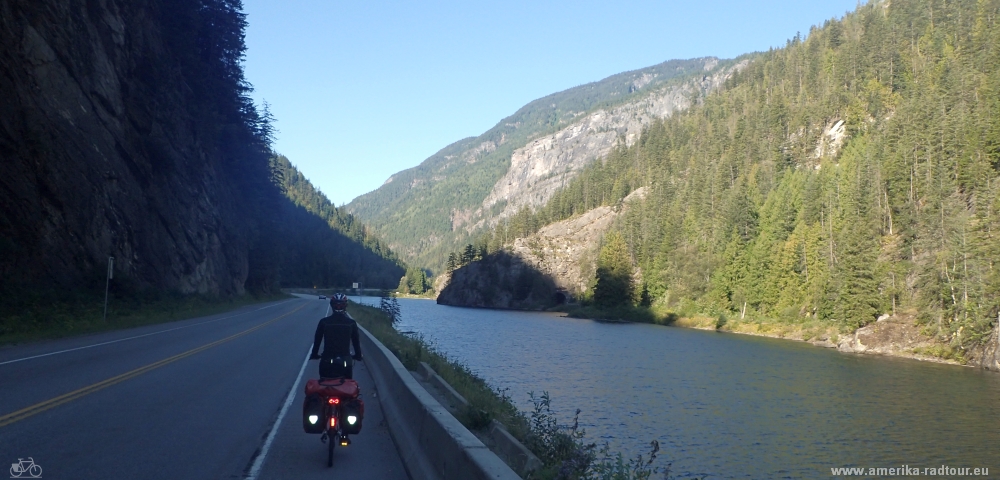 In the narrow valley it remains shady in the early morning.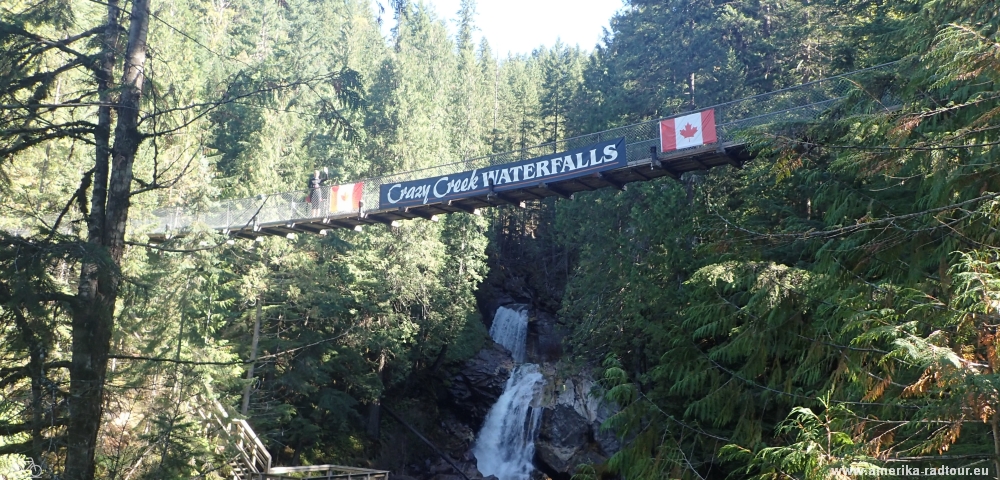 There are several waterfalls on the way to be explored.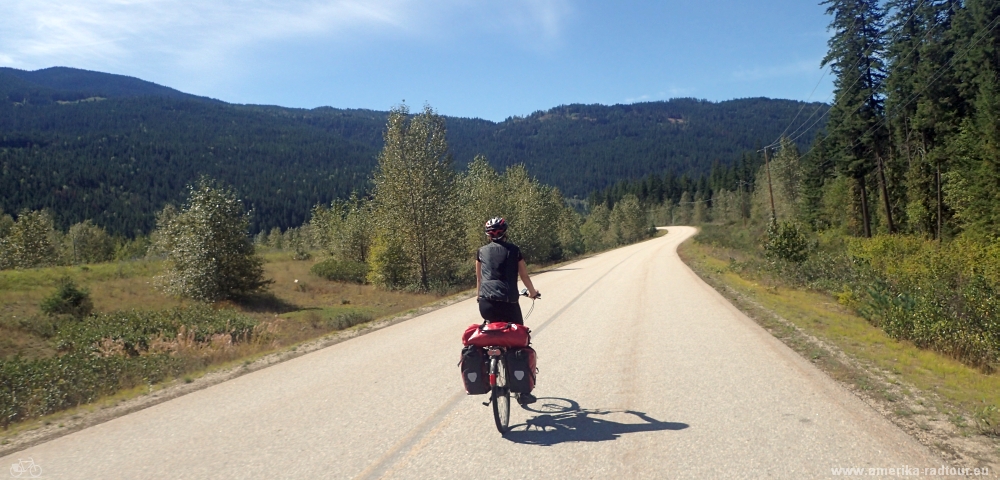 There is not much traffic on this section of the highway. The road follows the Eagle River to Shuswap Lake at Sicamous.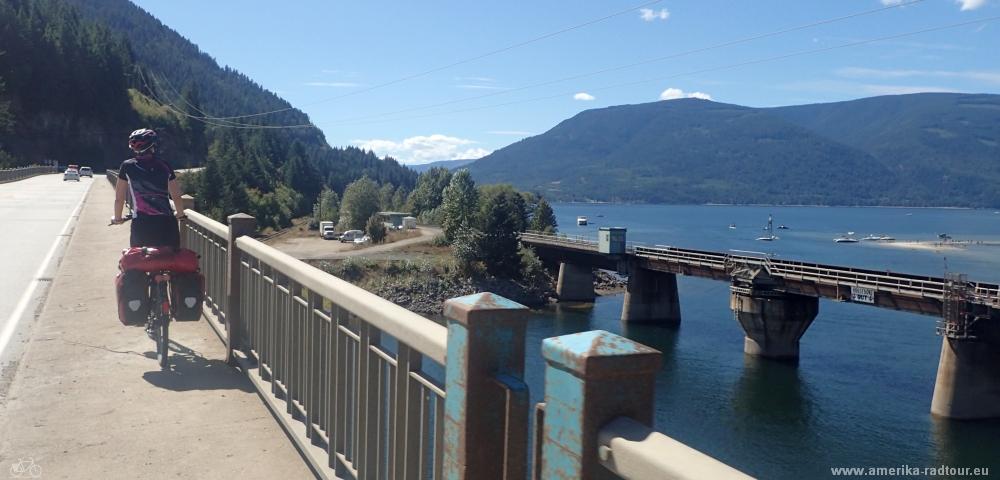 Sicamous calls itself Houseboat Capital of Canada and you should actually bring a houseboat with you to enjoy the benefits of the city. But even as a cyclist you can have a good lunch.

In the early evening we reach Salmon Arm, a small town with an amazingly large selection of restaurants.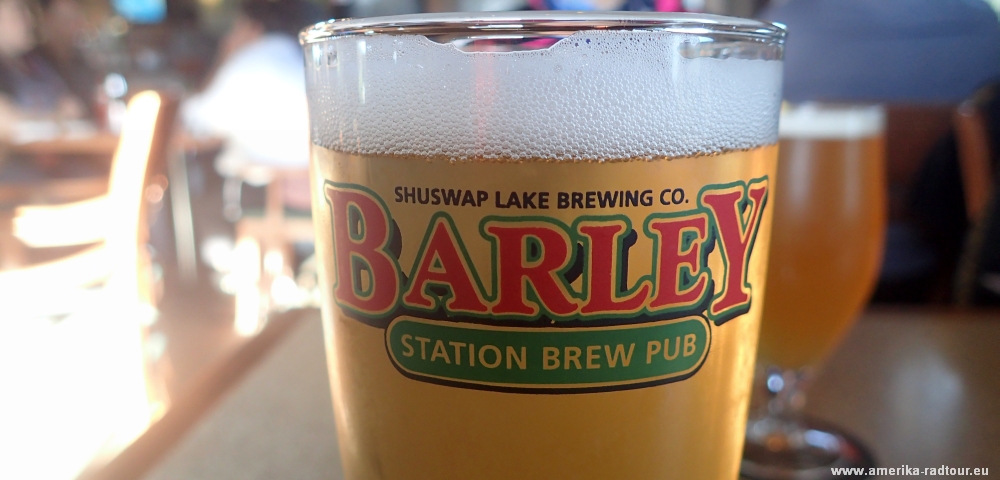 Beer of the day: Barley, brewed by the Sushwap Lake Brewing Company in the Barley Station Pub, where we had a fantastic dinner.