Stage 2015/01 [A023]

Smithers - Telkwa - Houston (Yellowhead Highway)

⇨ 39 mi / 63 km 
⇧ 603 m (garmin edge 1000)
Cycling from Smithers, British Columbia to Vancouver.  
Stage from Smithers to Houston following Yellowhead Highway.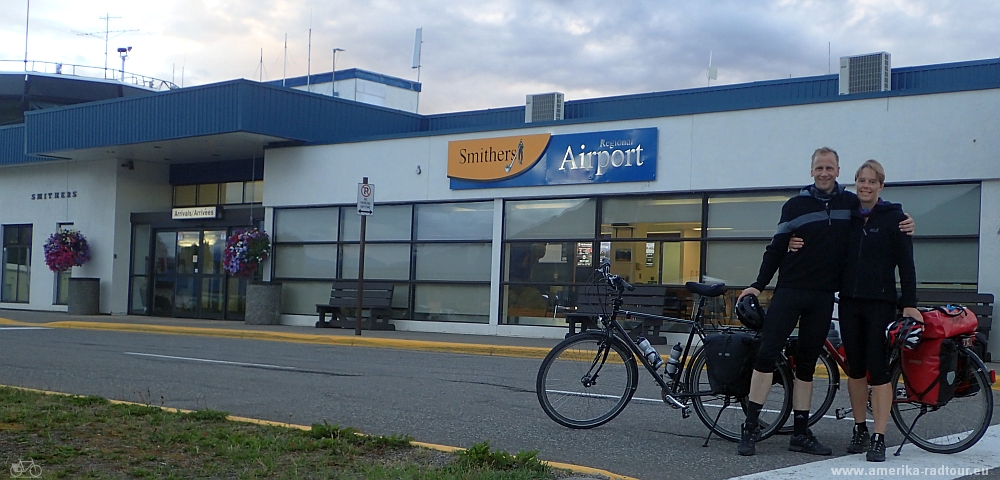 Tourstart at the national airport of Smithers. The Journey from Frankfurt to Smithers was a little bit nerve-wracking: During our Layover at the international airport in Vancouver our bicycles were untraceable. Normally it should be possible to locate them by scanning the bar code from the bagguage tag, but air canada insisted that these tags are totally unknown to their system and did therefore never arrive in Canada. We knew for sure that this is impossible. On our flight to Vancouver the cabin crew confirmed that the bicycles are on board and we saw the number from the bagguage tags on the cargo list. After a long discussion with the ground service we decided to embark the now delayed aircraft and take the flight to Smithers - without our bikes. In Smithers we were awaited by our bikes. They managed to get unloaded, pass customs and get loaded again in 30 minutes and took an earlier flight to Smithers while we were hanging out in the airport lounge. I am still puzzled by the fact that nobody in Vancouver was able or willing to find that out.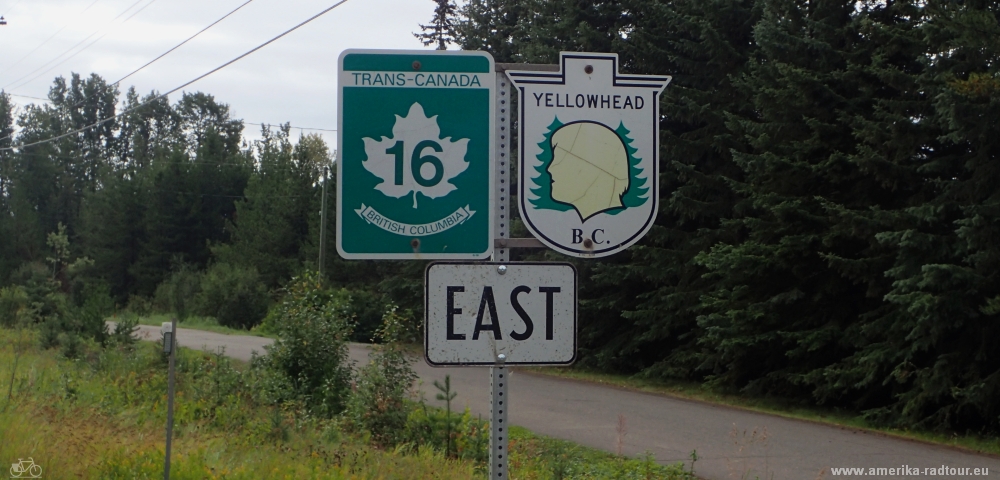 Our plan for the next days is quite simple: We follow the so called Yellowhead Highway 16 westbound. The highway follows the course of the Grand Trunk Pacific Railway between Edmonton and Prince Rupert. So from a histric point of view the railway link was there first, the road came second. This is why the raillway sometimes goes by the river while the raod goes over the hilly terrain beside the river providing us with some extra elevation gain.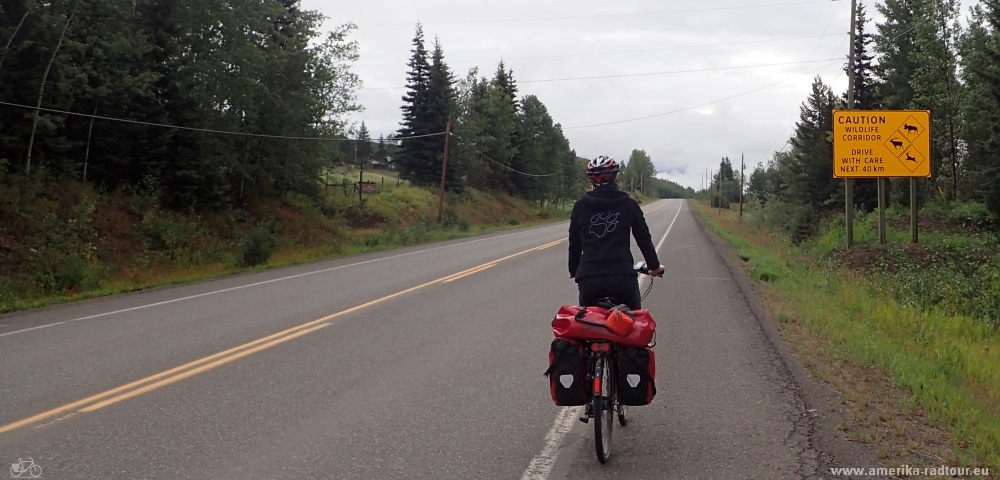 Cycling on highway 16 is not that exciting. With the exception of forrest, asphalt and heavy trucks there is not much to see. At least the wide curbs allows some distance to the trucks but they can not protect us from the big noise produced by the pick up cars.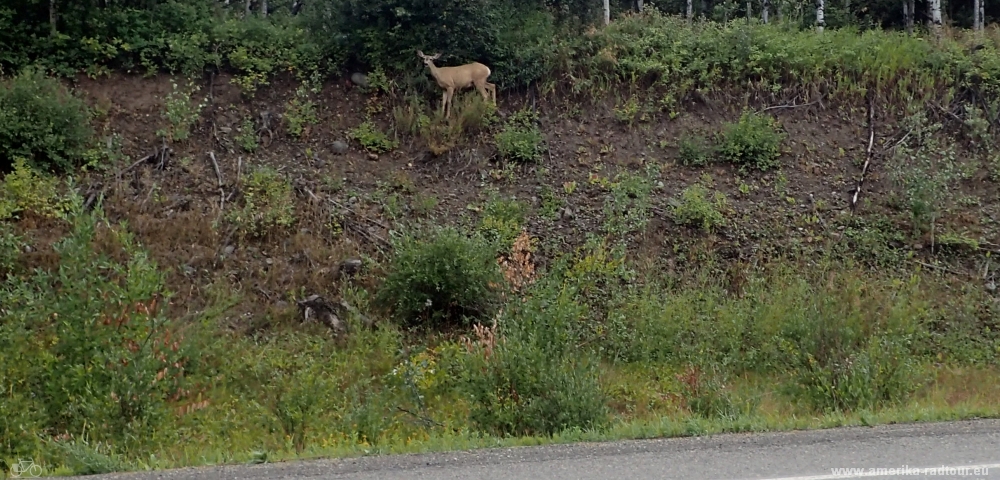 Today there are only two kind of varieties: on the one hand we see some animals watching us . . .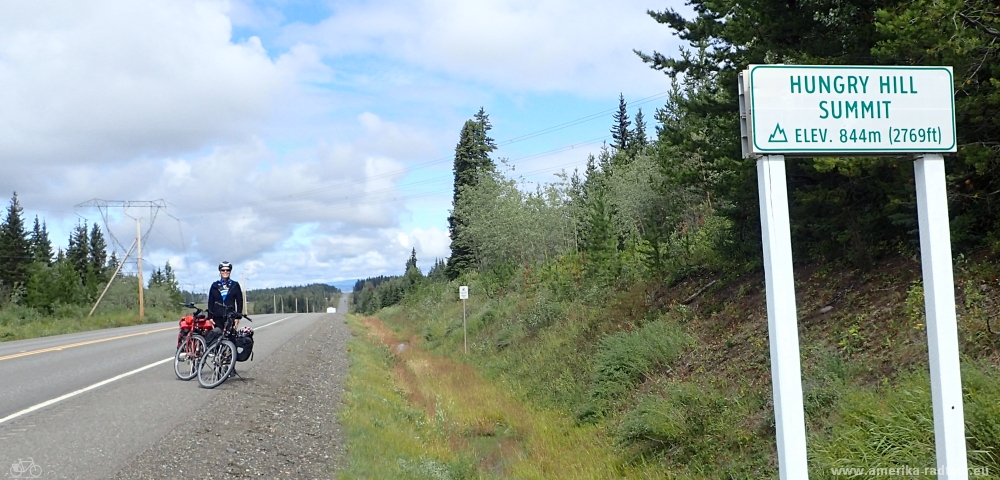 . . . and on the other hand we enjoy some litte climbs like the one over the Hungry Hill Summit.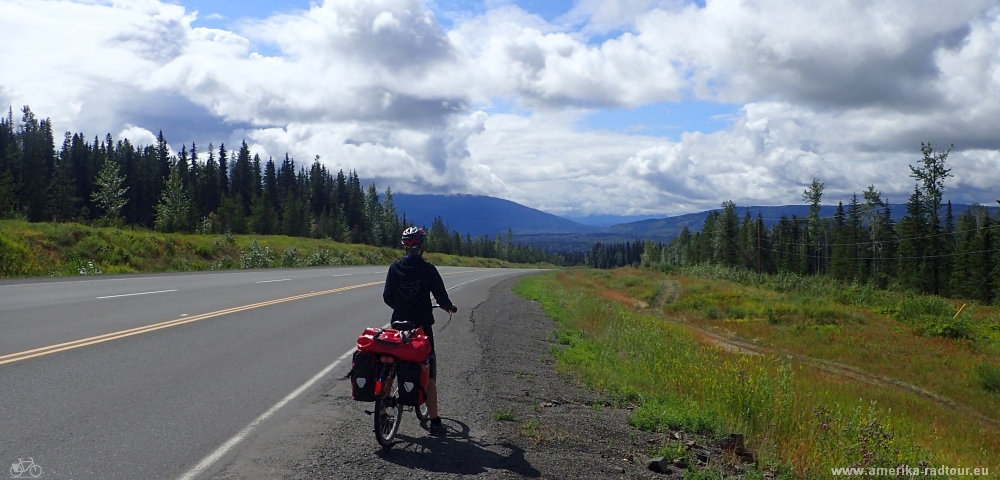 Beside that we cycle straight along Highway 16. It is not new but we find out: Canada is huge.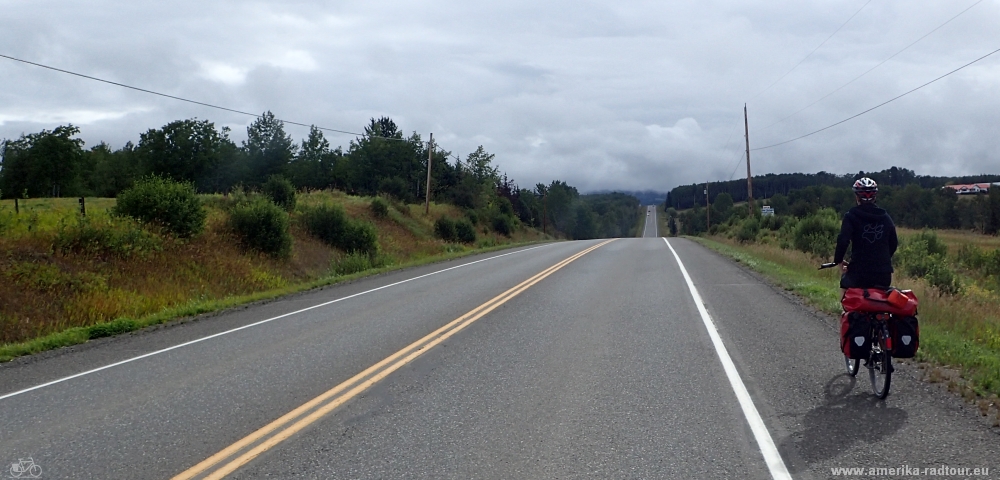 Extremely huge.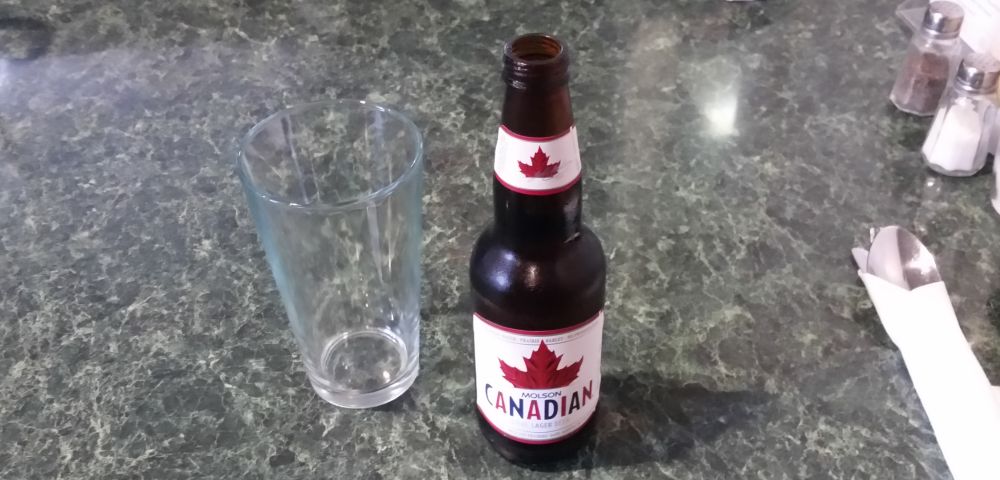 Beer of the day: Molson Canadian from Montreal. Molson is the biggest brewery of Canada and the oldest brewery of north America - they are in the busines since 1786. Molson is part of the Molson Coors Brewing Company, the seventh largest brewery company of this world.