Stagee 2017/10 [A053]

Kinaskan Lake Provincial Park- Tatogga Lake - Red Goat Lodge (Cassiar Highway 37)

⇨ 25 mi / 40 km

⇧ 375 Hm (garmin edge 1000)
Cycling from Smithers, British Columbia to Whitehorse, Yukon.
Stage from Kinaskan Lake Provincial Park to Red Goat Lodge following Cassiar Highway northbound.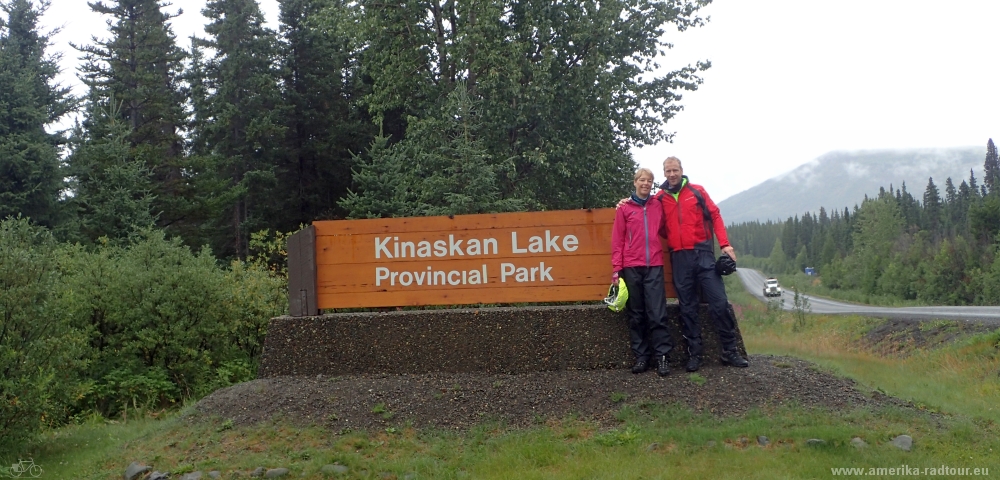 Start am Kinaskan Lake Province Park.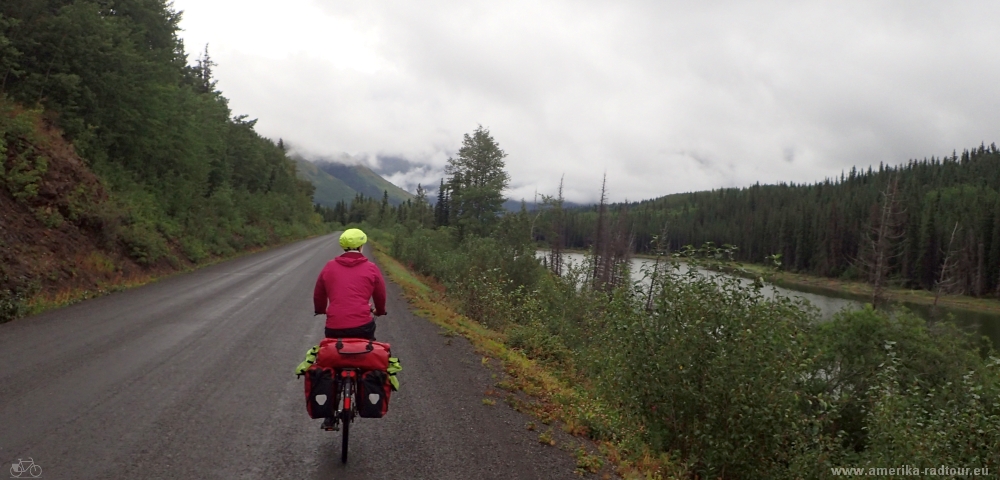 Due to the bad weather we decide to shorten today's stage today and to extend the stage tomorrow accordingly. A reasonable bet: we gamble for a better weather tomorrow - a bet you can win or lose.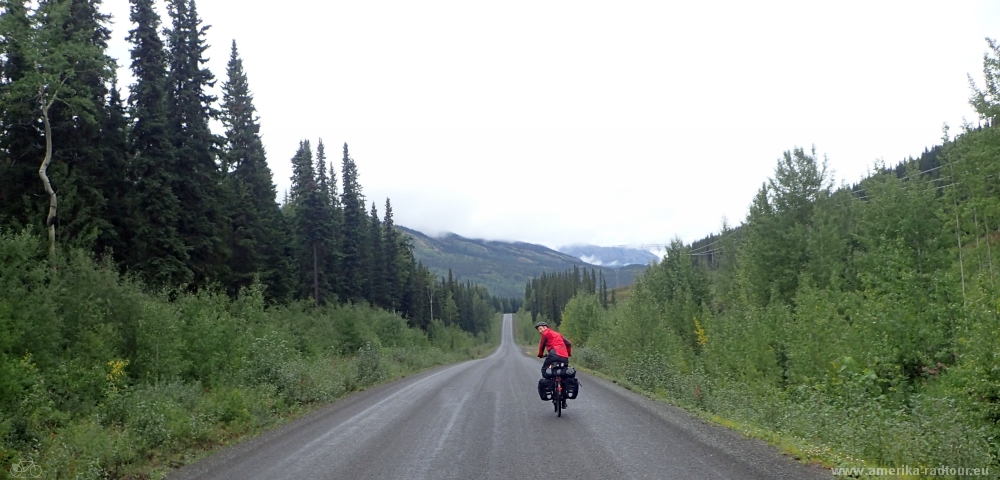 North of Kinaskan Lake, the Cassiar Highway rises to an elevation of more than 900m, before it goes downhill again. The deciduous trees that surround the southern section of the Cassiar Highway become less. Here, more and more coniferous trees prevail.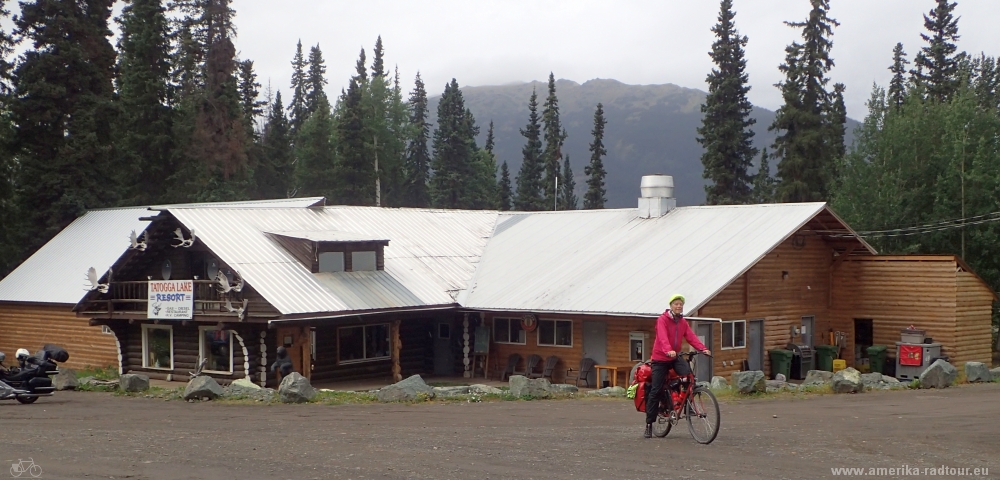 At Tatogga Lake Resort we take a longer break and get a second breakfast.  

We continue on our shortened stage along the Iskut River to the north. Only a few miles north of Tatogga Lake we reach the Eddontenajon Lake, where we get accommodation at the Red Goat Lodge.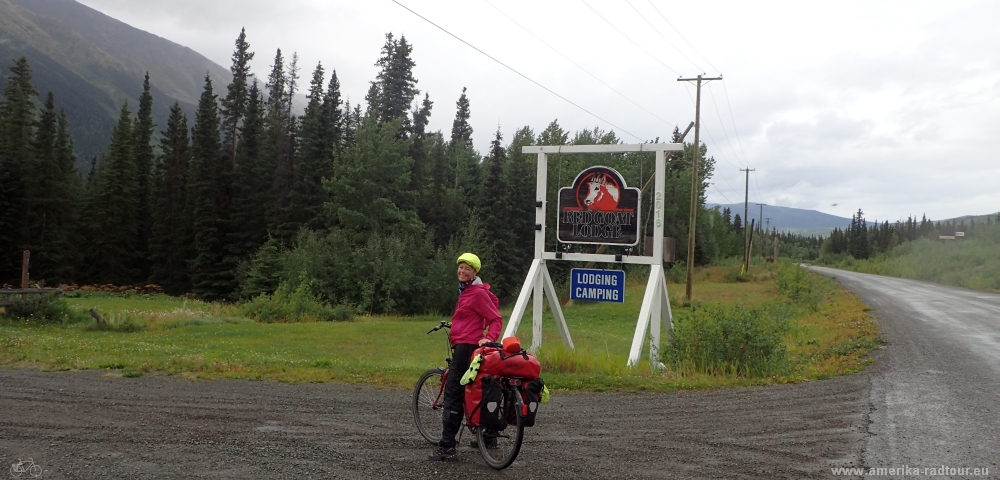 At the northern end of Eddontenajon Lake lies the Red Goat Lodge. At this place, a construction crew has been stationed for some weeks, which carries out bridge construction work on the highway. After dinner, we talk for a long time with the workers, who follow here, far from any infrastructure, special standards in terms of work safety.