Stage 2017/11 [A054]

Red Goat Lodge - Gnat Pass - Dease Lake (Cassiar Highway 37)

⇨ 53 mi / 86 km

⇧ 1040 Hm (garmin edge 1000)
Cycling from Smithers, British Columbia to Whitehorse, Yukon.
Stage from Red Goat Lodge to Dease Lake following Cassiar Highway northbound.
One of the most beautiful cycling routes of the world.

Last days gamble for better weather today pays of: no rain this morning. In the further course from Lake Eddontenajon to Dease Lake, the Cassiar Highway offers no food supply. In other words: there is enough to eat, you just have to bring it with you.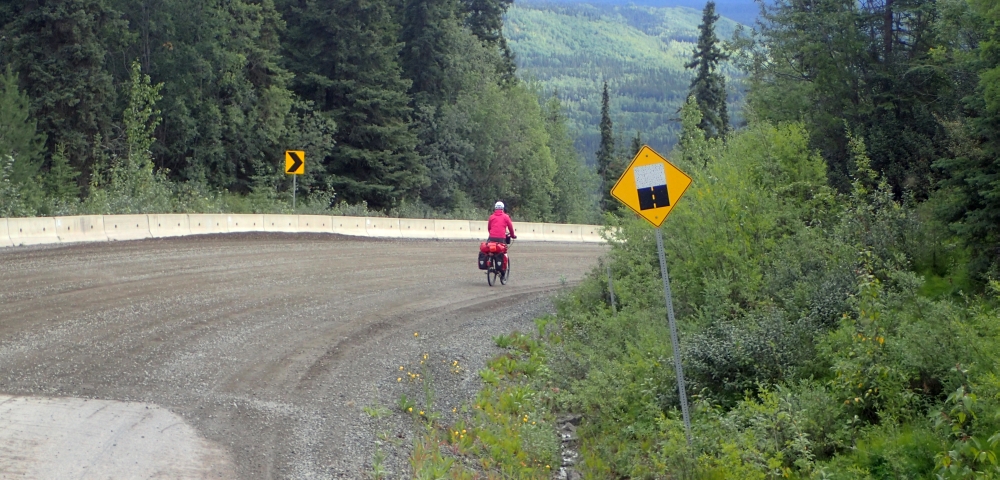 After cycling about 7 miles / 11 km on the Cassiar Highway, at an altitude of almost 1100 m, we reach the pass between Zechtoo Mountain in the east and Mount Poelzer in the west, which separates the valley of the Iskut River and the Stikine River. From the pass it is 400 m downhill to the bridge over the Stikine River. The last kilometers to the bridge the road is steep, winding and unpaved.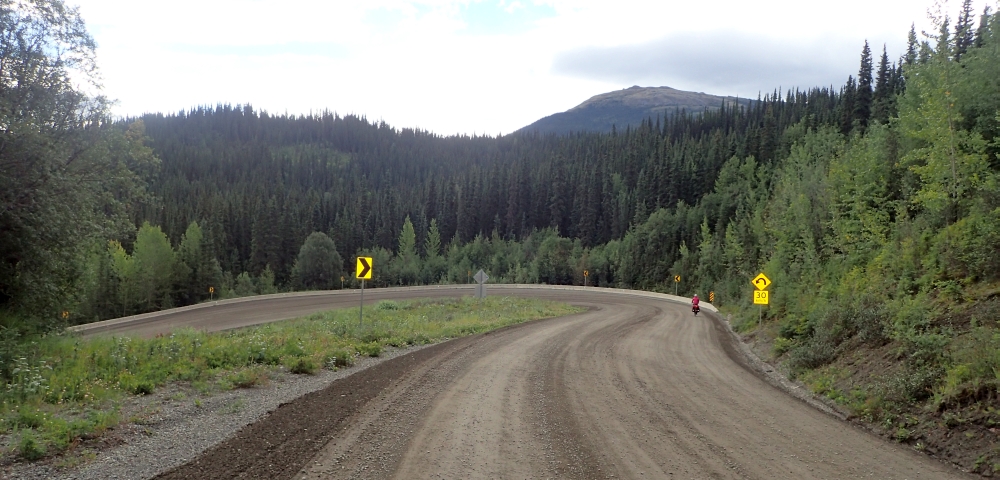 With a slope of more than 7% we cycle downhill. I am glad that I do not have to cycle this section uphill.   

The bridge over the Stikine River has a steel grate as roadway.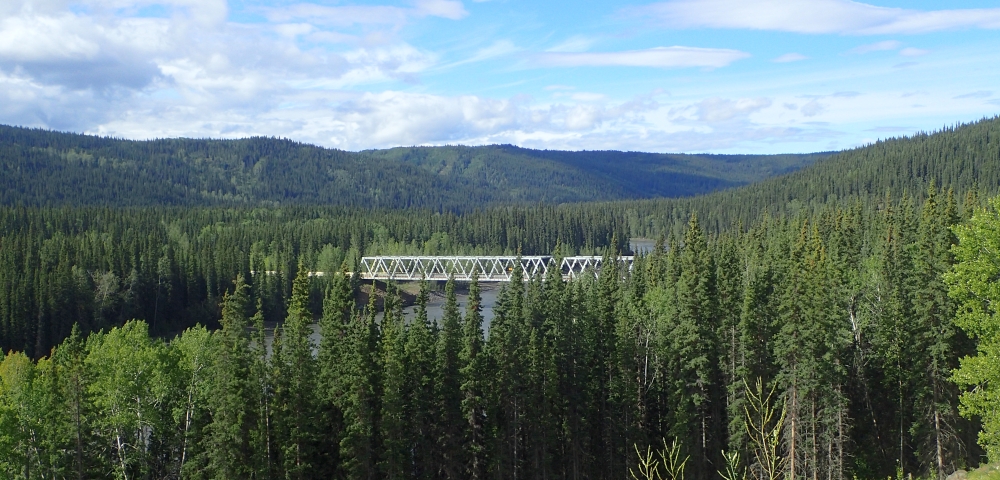 The climb on the northern side of the Stikine River is has a grade of 7% and is similar steep as the descent on the southern side. Fortunately, the section without asphalt but is quite short on this side of the river.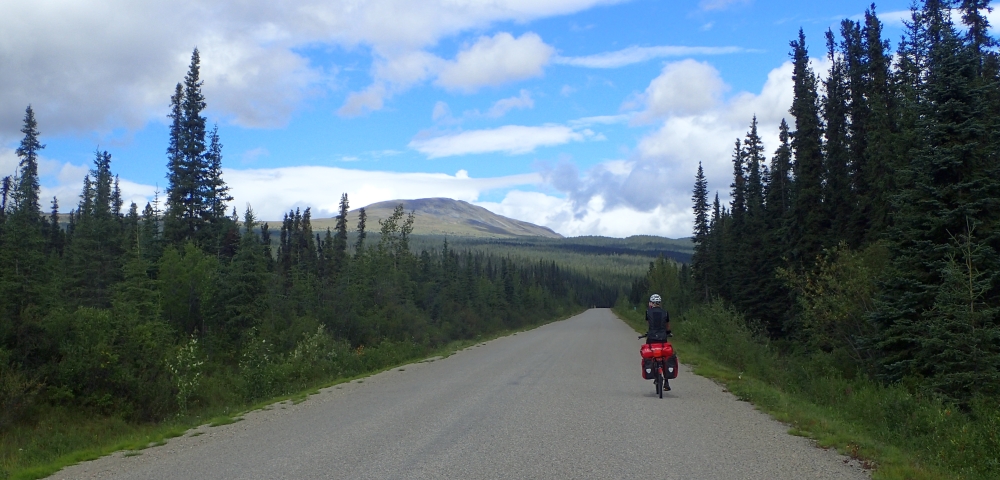 The Cassiar Highway leads us uphill to Gnat Pass, which separates the valley of the Stikine River from the Tanzilla River.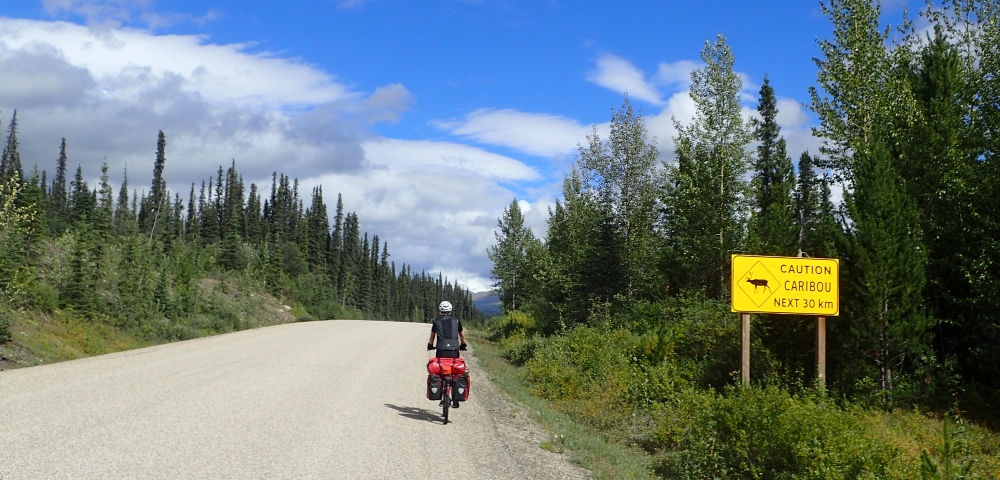 Caribous are frequently warned of - but we never saw one. Maybe Cariboos are an invention of the road sign industry.

Shortly before reaching the pass we take a short break at Lower Gnat Lake. In the area between Lower Gnat Lake and Upper Gnat Lake east of the highway we see the remains of a railway line built by BC Rail until 1977, which was to connect Dease Lake to the railway network. The trackbed was already finished when it was decided not to continue the project.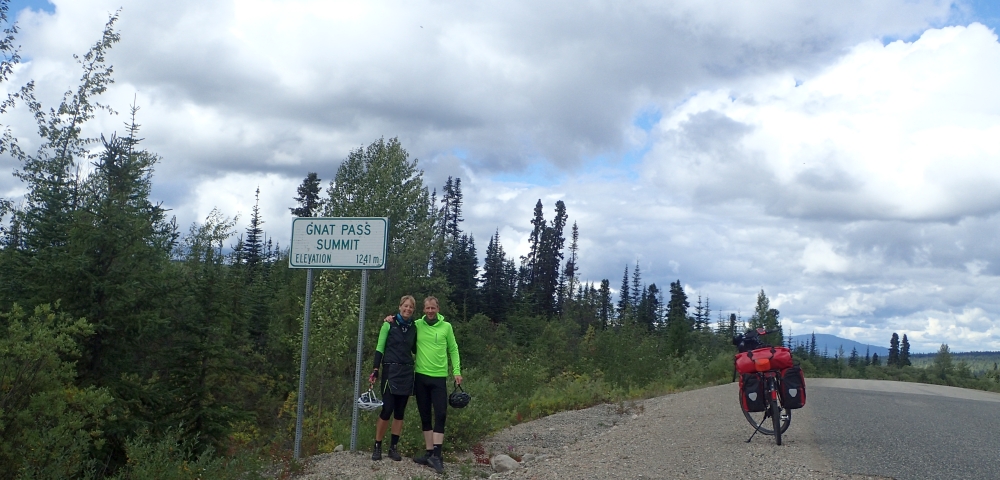 With an altitude of 1241m / 4070 ft, the Gnat Pass is the highest point of the Cassiar Highway. From here to Dease Lake, it's all downhill.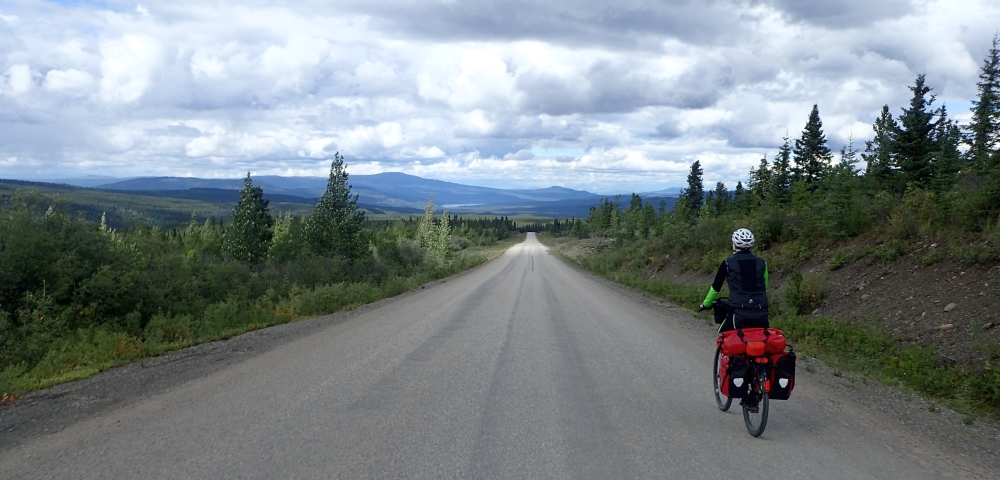 Even if the headwind is too strong to let the bicycle just roll downhill: 19 miles / 30 km downhill are an pleasant experience. In the continuation of the road, Dease Lake can be seen. Right here we are on the continental divide between the Pacific and the Arctic Ocean.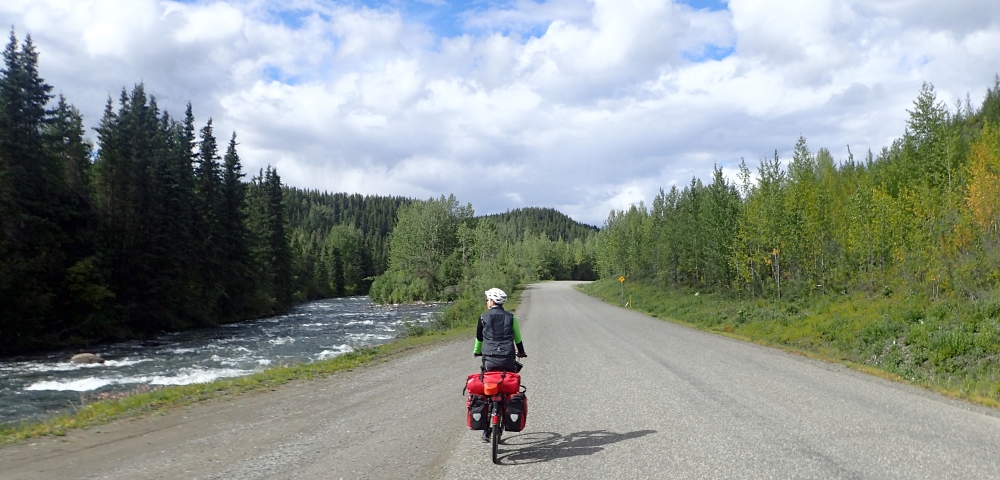 The last miles to Dease Lake, the Cassiar Highway runs along the Tanzilla River. Dease Lake is the largest city on the Cassiar Highway, has about 300 inhabitants and a supermarket. It may not sound a lot, but it is much for Yukon.