Stage 2017/12 [A055]

Dease Lake - Porter Landing - Jade City (Cassiar Highway 37)

71 mi / 114 km

1090 Hm (garmin edge 1000)
Cycling from Smithers, British Columbia to Whitehorse, Yukon.
Stage from Dease Lake to Jade City following Cassiar Highway northbound.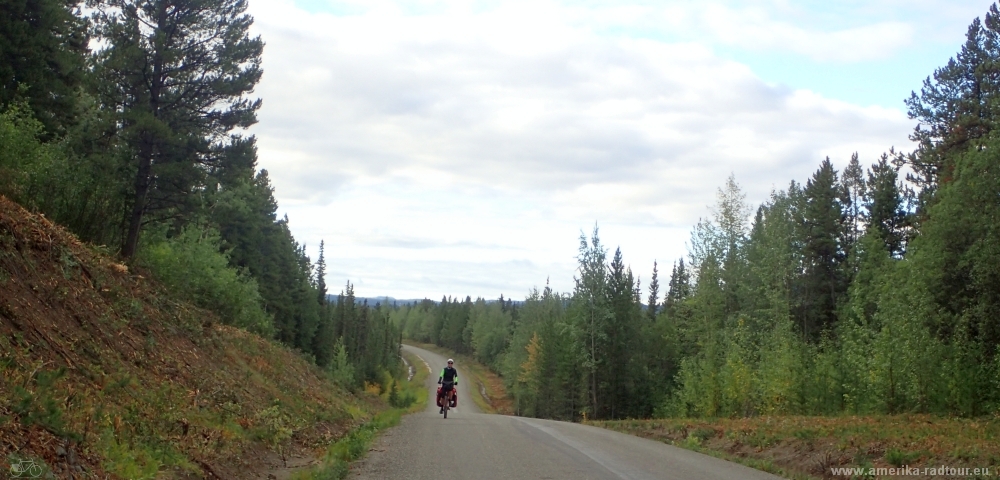 The first 25 km of today's leg follow the Cassiar Highway on the eastern shore of Dease Lake. But that does not mean that the highway is flat. On the contrary: there are several steep climbs with gradients of over 5% to master.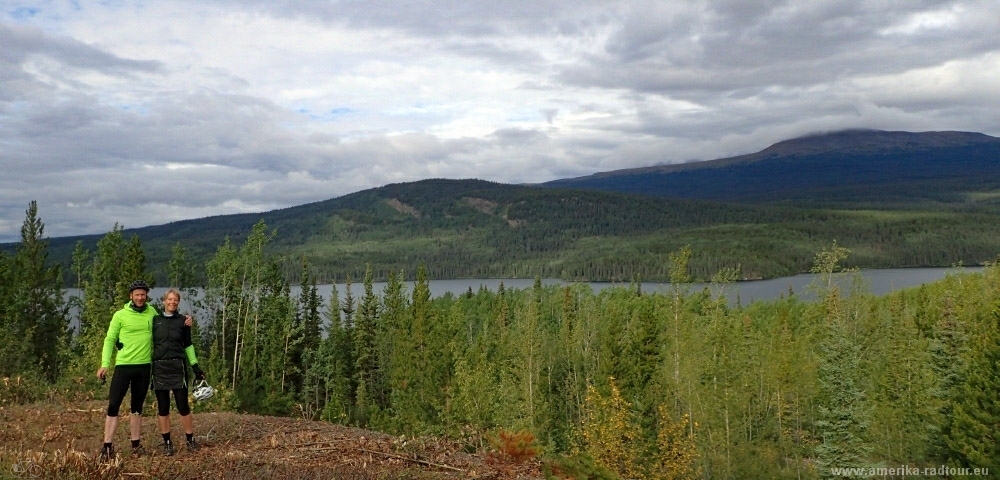 After all, due to the climbs we get a good view of the lake.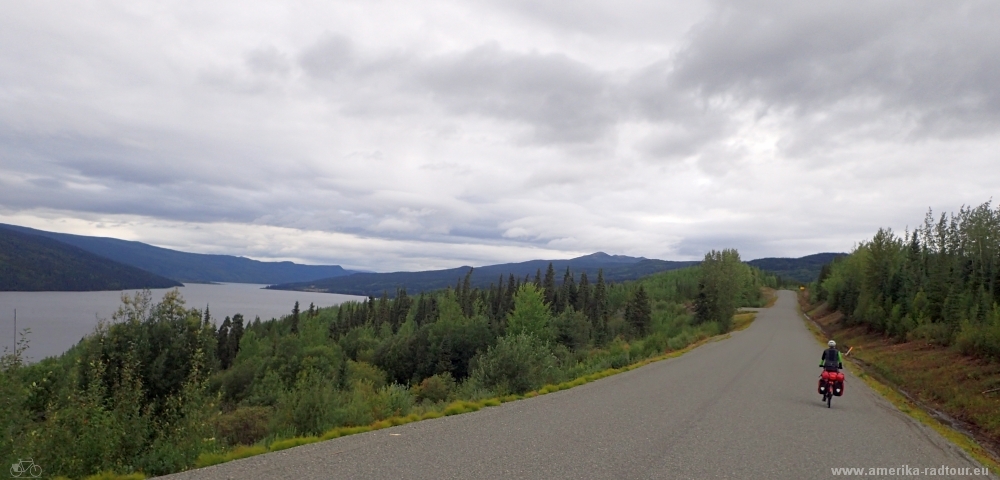 At the northern end of Dease Lake, the Cassiar Highway follows Dease River and Cotton River.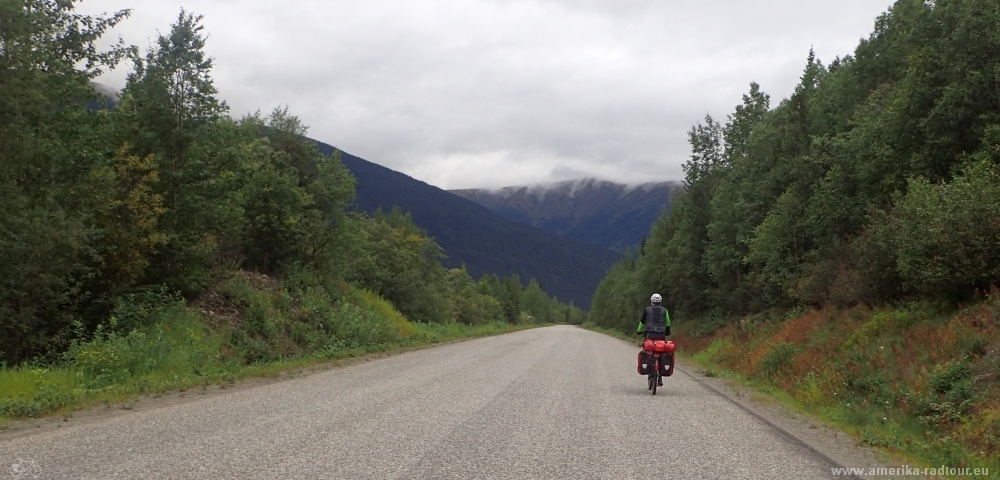 After crossing the Cotton River it gets a bit more mountainous again. The mountains around us have peaks around the 6500 ft / 2000m.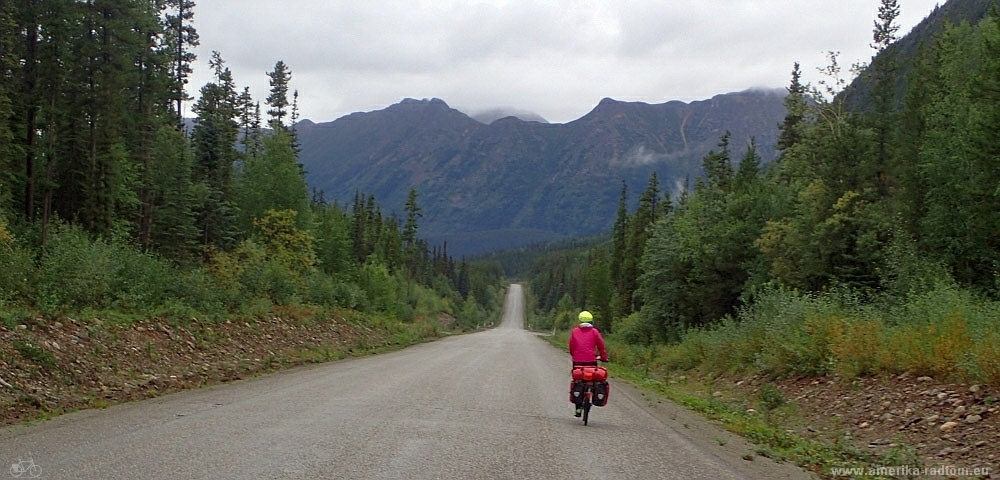 The average daily maximum in this region of Cassiar Highway in August is 15.9 ° C / 60.0 ° F, with an average lowest daily temperature of 4.2 ° C / 39.6 ° F. Right now we are somewhere halfway between.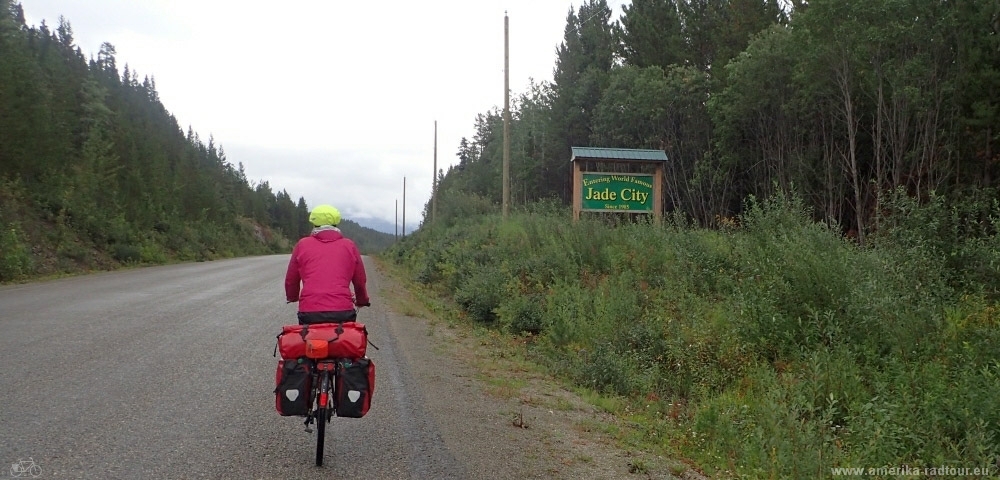 At km 602 / Mile 375 the Cassiar highway reaches Jade City. It sounds like a city, but it's just the point of sale for the local Jade Mine, which has been owned by the family for 40 years, and about 92% of the jade available on the world market comes from the region.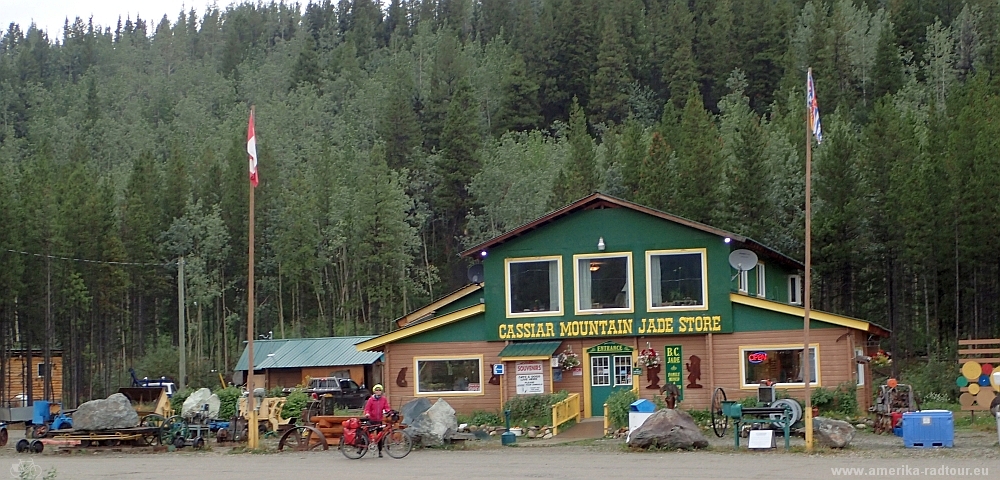 There are about 20 people living in Jade City. In the shop you can buy small cubes of jade (expensive), buy jewelery made of jade (even more expensive) or rent a room in a container (most expensive). We opted for the container plus a cube.