Stage 2013/02 [A002]

Bellingham - Chuckanut Drive - Deception Pass Bridge - Port Townsend

73 mi / 118 km

1066 m (garmin etrex)
Cycling from Bellingham to Port Townsend. Pacific coast Vancouver - San Francisco on a bicycle
Cycling from Vancouver to San Francisco following the Pacific Coastline.  
Stage from Bellingham to Port Townsend crossing Puget Sound.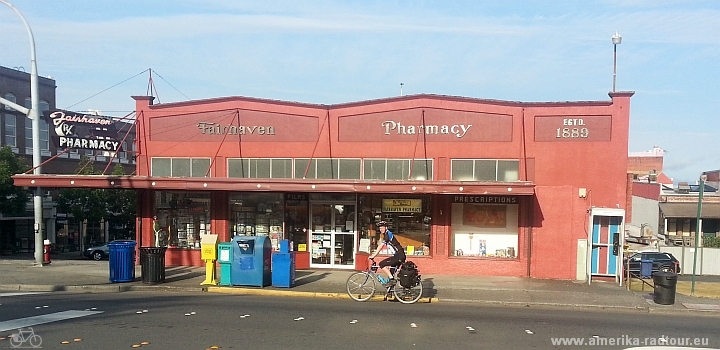 Since The Motel in Bellingham doesn't offer any breakfast, we leave without eating anything. In Fairhaven, we found the Mount Bakery in front of this red building and had an excellent breakfast there.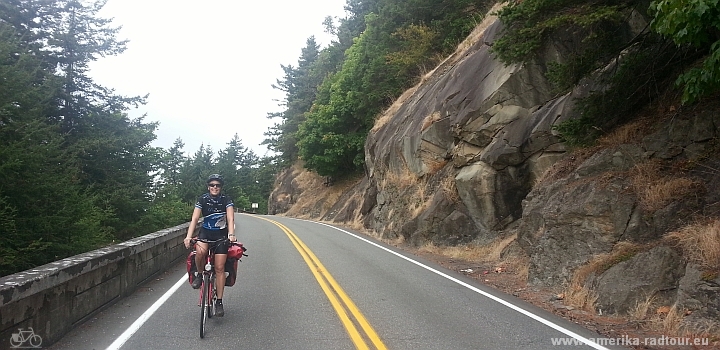 We continue south via the Chuckanut Drive. The area plunges to the Pacific side, the narrow street loops along the slope.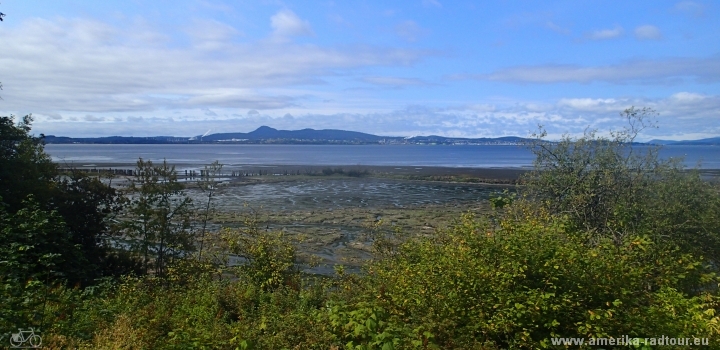 Now and then we have a clear view of Bellingham Bay, Samish Bay and Padilla Bay. The Pacific itself lies hidden behind the many small and big islands.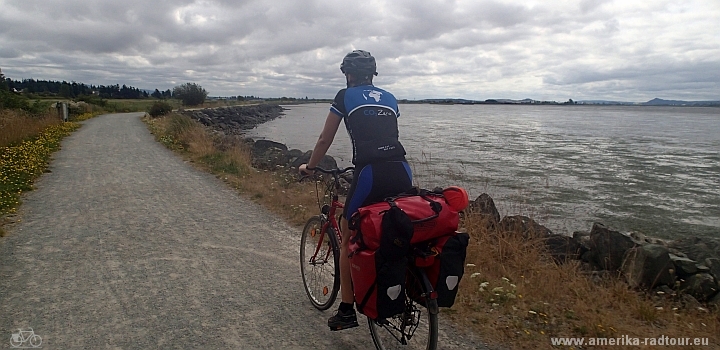 South of Bay View we ride directly along the coast on an unpaved road. . .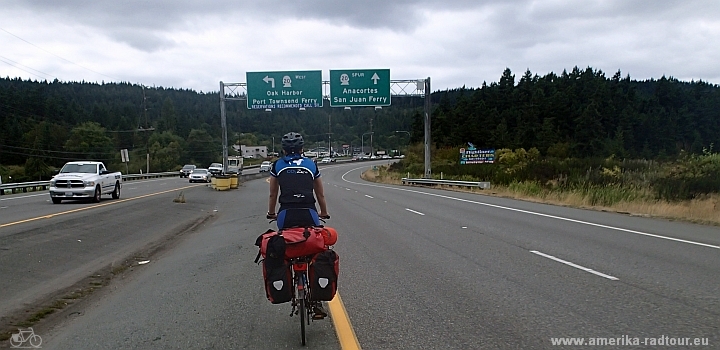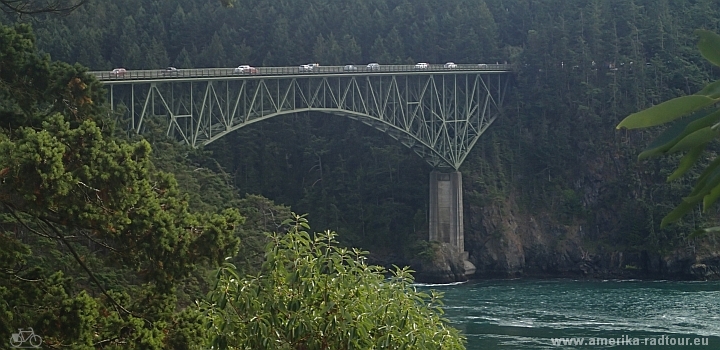 From the Island of Fidalgo to the neighboring island of Whidbey, we cycle across the Deception Bridge opened in 1935. The steel bridge is almost 300 m long and leads across the water in a height of about 60m.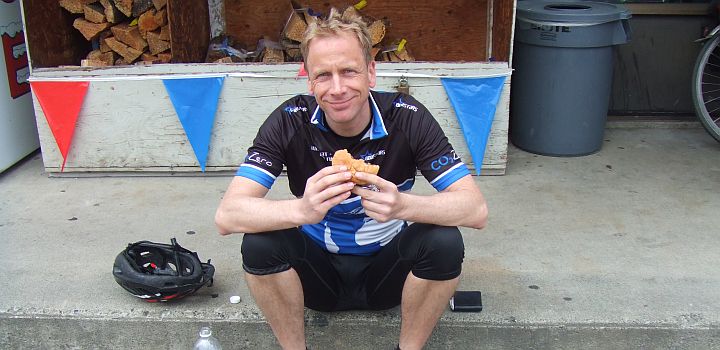 On the Island of Whidbey we shortly come upon State Route 20. We use this opportunity to eat something. I have a cheeseburger from a gas station, which has been kept warm for a couple of hours and is now at its best.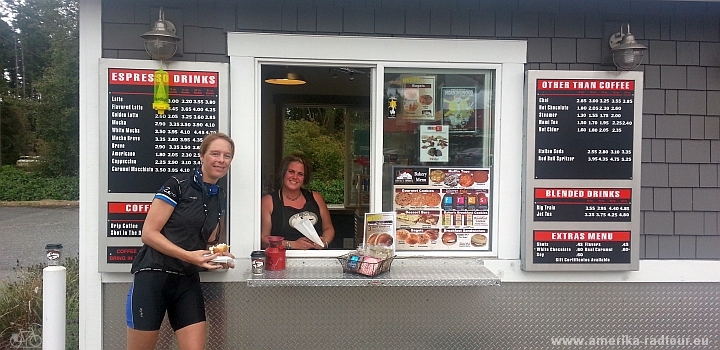 Marion buys a freshly prepared bagel with cream cheese at a small coffee house. Interestingly, the natives take a long time selling their coffee: while the coffee is being prepared, they chat about the weather, the weekend to come, the school problems of their children, etc. The cars standing further back in line are waiting patiently. I assume that these coffee houses have a much more important function than just selling hot beverages: a regular chat at the coffee house replaces the psychiatrist.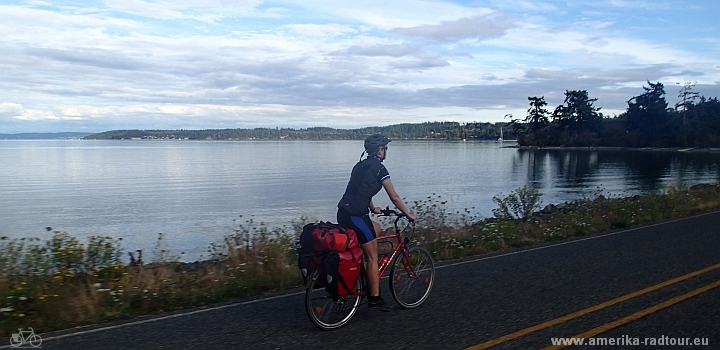 We continue along the Penn Cove to Coupevill Harbour, where we . . .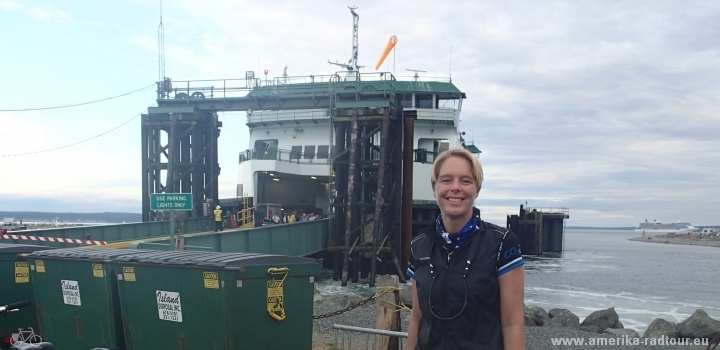 . . . pass Puget Sound by ferry to Port Townsend.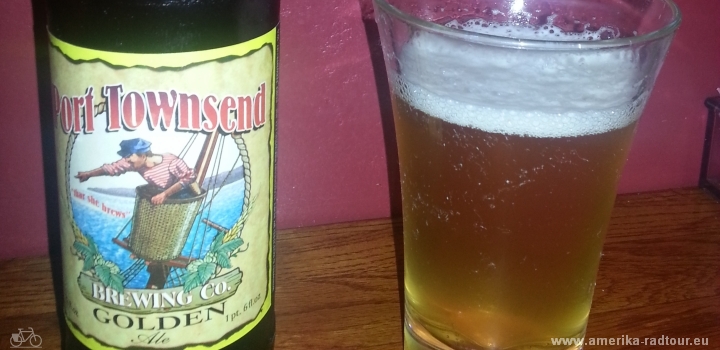 Beer of the day: Port Townsend Ale, Port Townsend, Washington.