Stage 2013/03 [A003]

Port Townsend - Port Hadlock - Port Ludlow - Hood Canal Floating Bridge - Silverdale - Bremerton

49 mi / 79 km

834 m (garmin etrex)
Cycling from Port Townsend to Bremerton. Pacific coast Vancouver - San Francisco on a bicycle
Cycling from Vancouver to San Francisco following the Pacific Coastline.  
Stage from Port Townsend to Bremerton crossing Hood Canal Floating Bridge.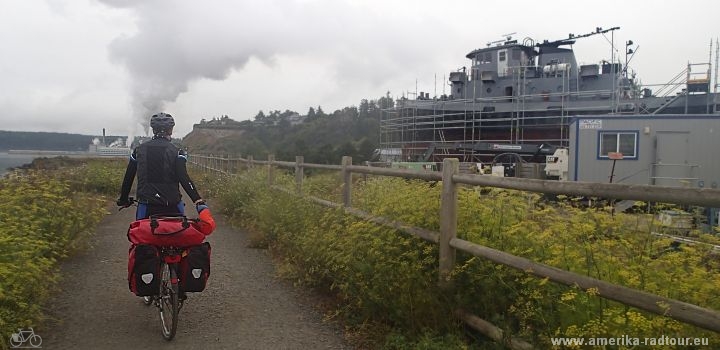 From Port Townsend to Port Hadlock we first of all follow the Larry Scott Trail which is rather hard to find: The Trail starts where the Washington Street transcends on the level of the Boat Street into the shipyard behind the small house. If you continue cycling on the shipyard, you will be separated from the trail by a fence, which won't change.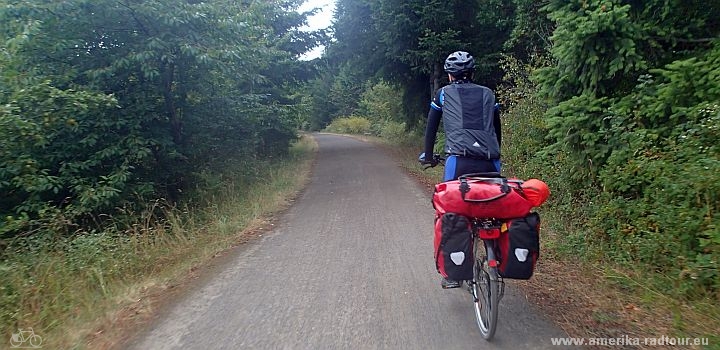 The trail leads along the Port Townsend Bay and offers a good view of the smoking chimneys of the paper factory. After about 3.7 km, it leads onto Highway 20.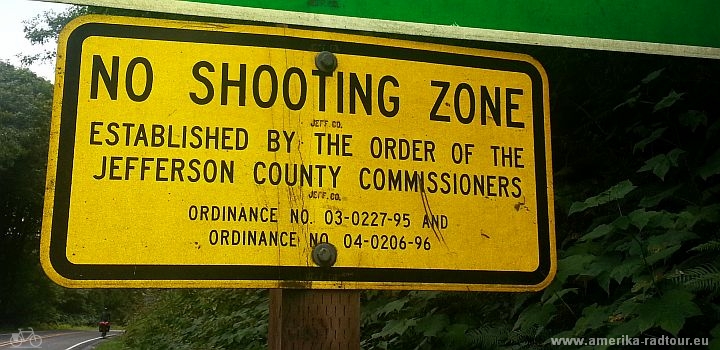 You must not shoot in the district of Port Ludlow. Good to know.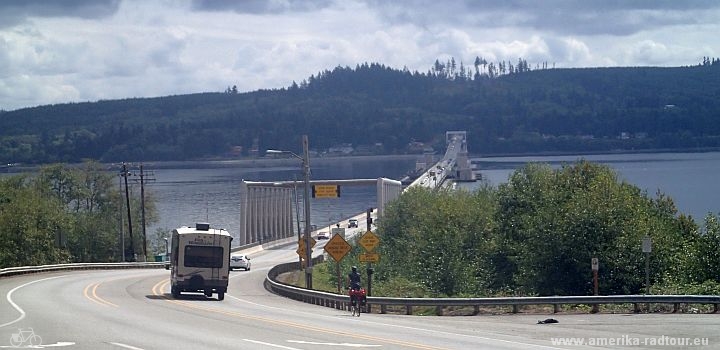 South of Port Ludlow we cycle across the Hood Canal Floating Bridge, a steel concrete construction situated on Pontons. With a length of about 2400 m (of it about 2000 m situated on Pontons), it is about the worldwide longest swimming bridge leading across the salt water, which depends on the tides.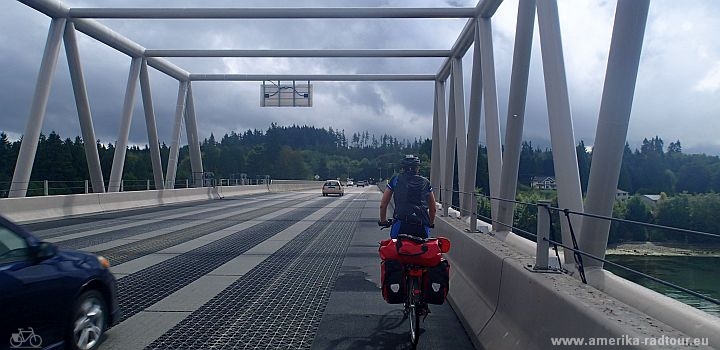 Even people with fear of altitudes won't have any difficulties in managing the bridge since it only runs a couple of meters above sea level. During the ride I do however wonder if a swimming bridge is really an optimal solution for a fjord with a tide hub of 5.5 m, strong flow and high wind speeds with up to 4.5 m high waves. On the other hand, I think that there is no danger in good weather because since its construction the bridge has only been destroyed once through storm and then sunk.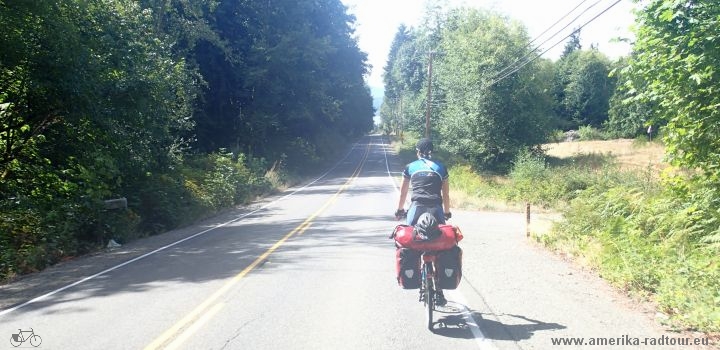 On the peninsula of Kitsap we cycle parallel to the highway via Silverdale to Bremerton. The decision to avoid the highway means that unfortunately we only find something to eat in Silverdale and therefore our lunch break is quite late.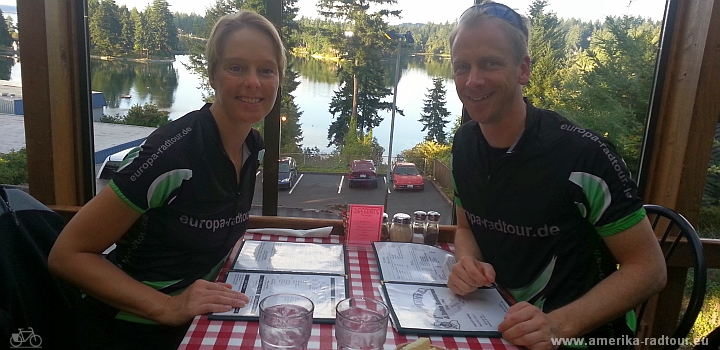 Regrettably, the motel only has a smoker's room available for us. The smell is so strong that we have to ask for another room. That smells exactly the same. Here our equipment pays off: the Ortlieb-bags are smoke-proof and can be closed. At the supermarket, I buy a spray for conditioning the air of our room for the first time in my life; the room smells of lavender afterwards. Mediterranean lavender. I don't know what's worse.
With the keycard from the motel we get a 10 % discount at the fast-food restaurant across the street. We go to a small Italian restaurant 300 m away.