Stage 2013/06 [A006]

Castle Rock - Cathlamet - Westport - Astoria

67 mi / 108 km

1070 m (garmin etrex)
Cycling from Castle Rock to Astoria. Pacific coast Vancouver - San Francisco on a bicycle
Cycling from Vancouver to San Francisco following the Pacific Coastline.  
Stage from Castle Rock to Astoria crossing Columbia River.
One of the most epic cycling tours of the world.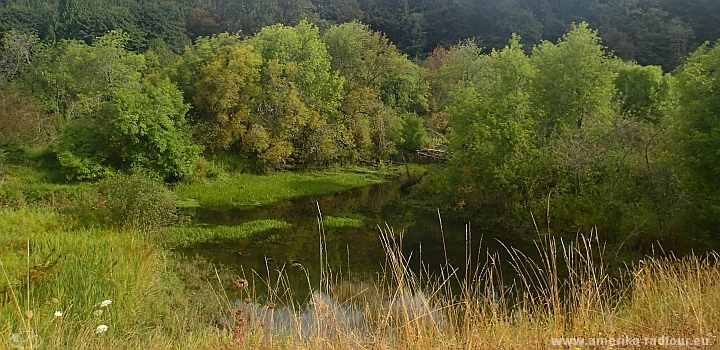 From Castle Rock we head off for the Columbia River, that also forms the frontier between Washington and Oregon. We circuit the city of Longview resulting to additional 200 meters in altitude for us.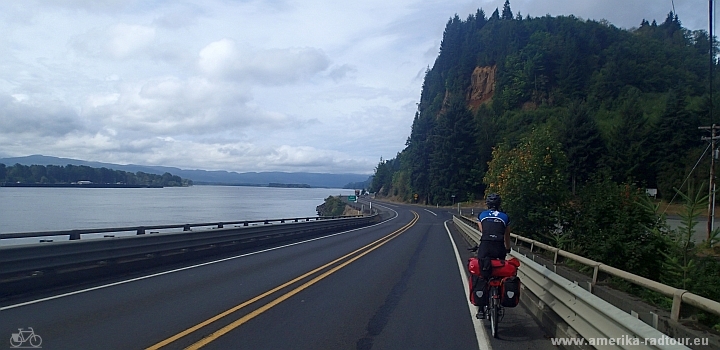 Along the north bank of the Columbia River we cycle west.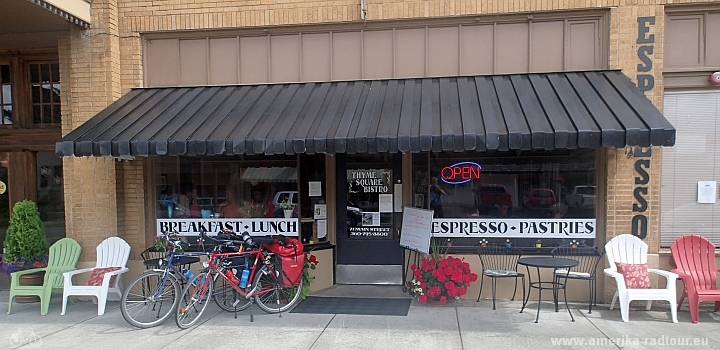 Cozy lunch break in Cathlamet. Upon hearing that the ferry to Oregon only runs once an hour and the next departure is in 15 minutes, our snugness is suddenly gone.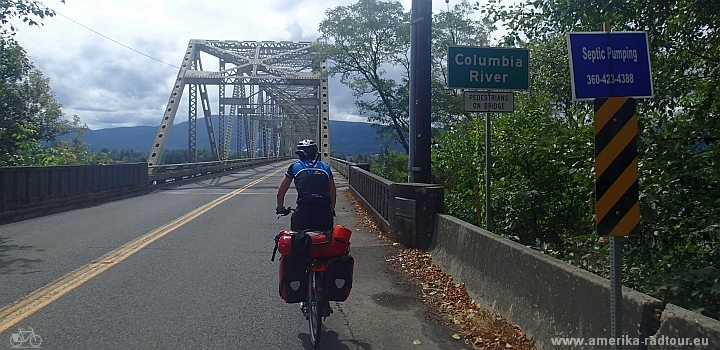 Sprint-cycling the 5 km to the ferry, we reach the ferry on time.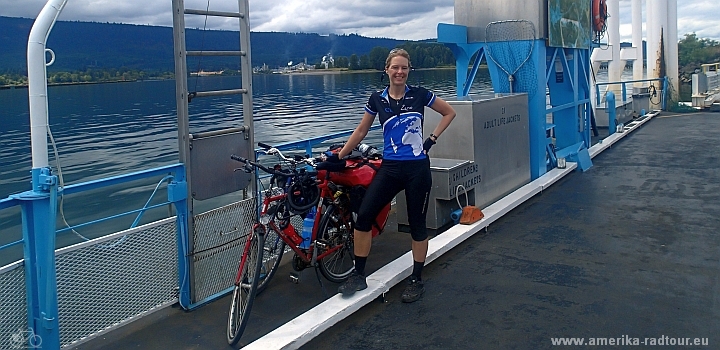 We are the first ones to arrive at the ferry dock.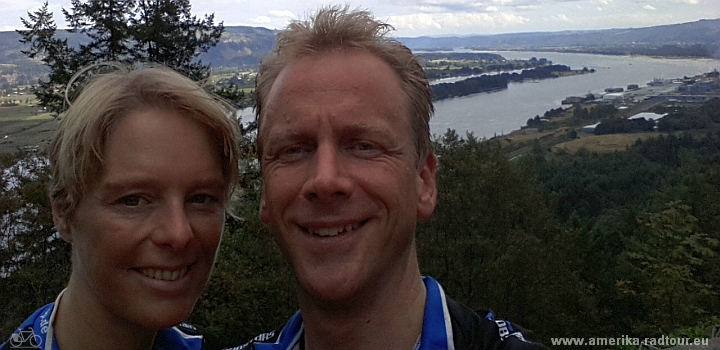 In Oregon we cycle 200 meters in altitude uphill. From the Bradley State Scenic Viewpoint we take a look back to the river enjoying the view.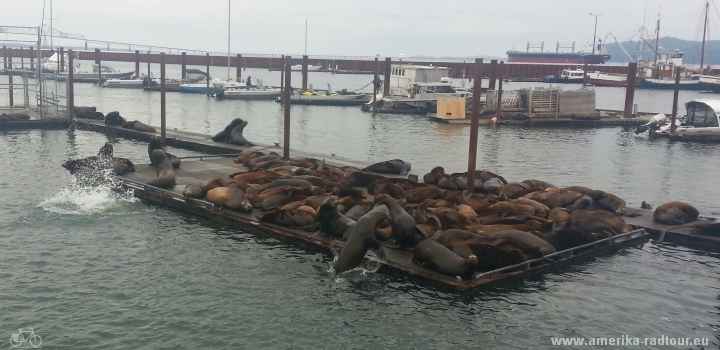 Shortly before Astoria, we discover a seal colony at a pier. The animals can be heard from far, being close we can also smell them. We are thrilled about the elegance with which the animals gather momentum in the water to jump on the platform.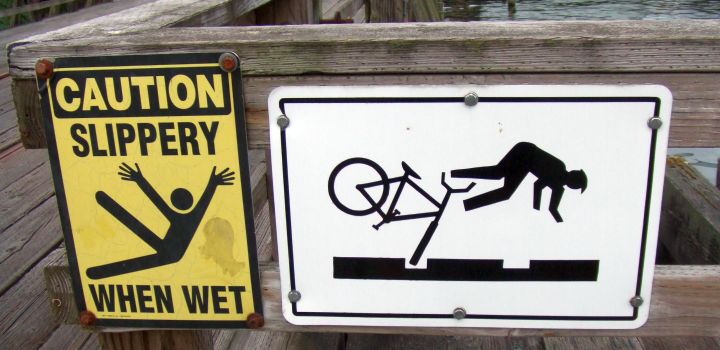 Astoria has a very beautiful river walk along the Columbia River. The surface of the river walk consists of wooden planks in large parts, which are very slippery due to the humid air. To further increase the level of difficulty for cyclists, additional rails for the Astoria Riverfront Trolley have been set into the path. Given the looming dangers, you'd better not allow yourself to be distracted from the funny warning signs.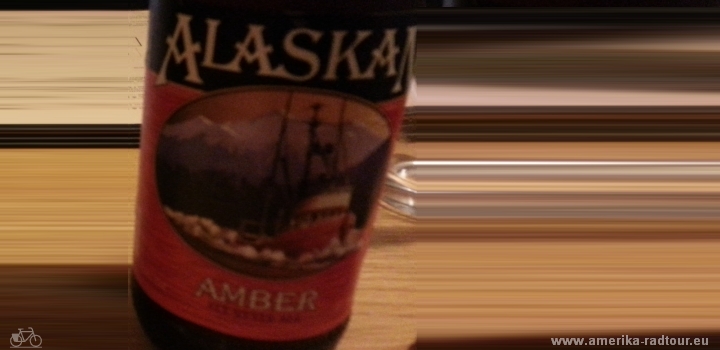 Beer of the day: Alaskan Amber.