Stage 2013/08 [A008]

Tillamook - Oretown - Neskowin - Lincoln City

50 mi / 80 km

949 m (garmin etrex)
Cycling from Tillamook to Lincoln City. Pacific coast Vancouver - San Francisco on a bicycle
Cycling from Vancouver to San Francisco following the Pacific Coastline.  
Stage from Tillamook to Lincoln City to Washburne S.P. following Oregon´s Pacific Coastline southbound on Highway 101.
One of the most epic cycling tours of the world.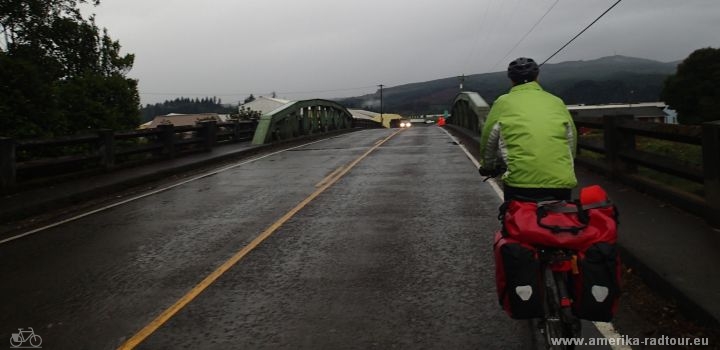 Already at the start in Tilllamook it's clear to us: If there is good weather, then definitely not here.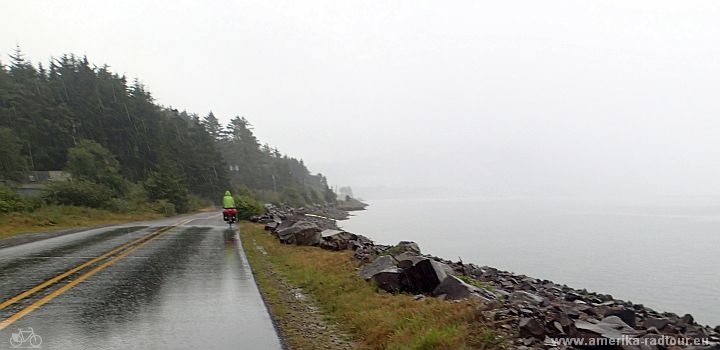 Already in Tillamook we leave the coast highway 101 and cycle west to the Pacific via the Netarts Road. We skip the planned detour via Cape Maeres. Considering the weather, there won't be much to see either.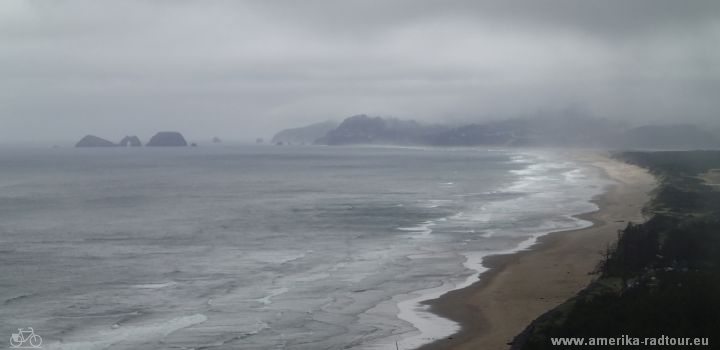 Thanks to the wind, the fog occasionally allows us a view of the rock formation "three arch rocks". It is one of the smallest game reserves in the USA, but also one of the most important nesting places of numerous rare sea birds.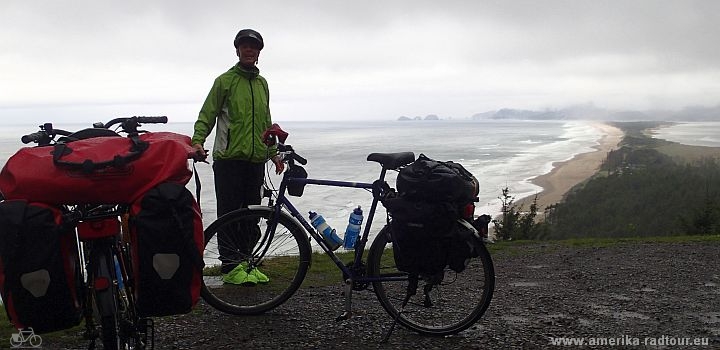 Behind Marion there is the Netarts Bay and the three arch rocks. In front of Marion there is a rise to 260 m with gradients of more than 6 %.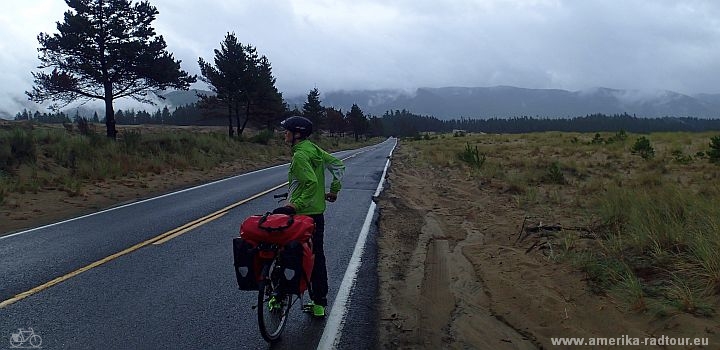 Our route runs away from the 101 on a side road through the Sand Land Park consisting of grass-covered dunes for the most part.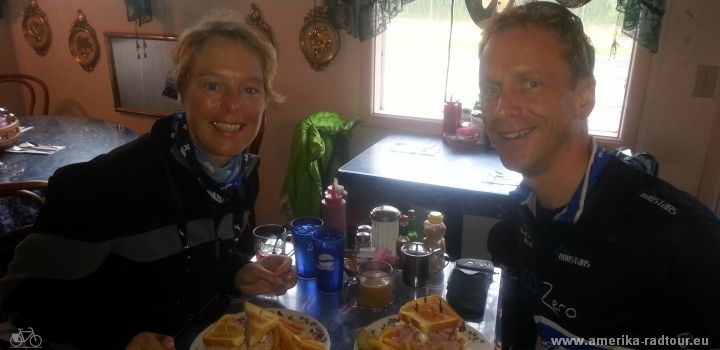 In Pacific City we have our lunch break at Village Coffee Shop. The place looks rather plain from the outside, nevertheless we like it. We are soaking wet, and glad to finally sit in a warm place. After dinner, the waiter asks us if we would like anything else. I wish for sunshine which makes the ladies in the kitchen start singing: "Let the sun shine….". We like the staff.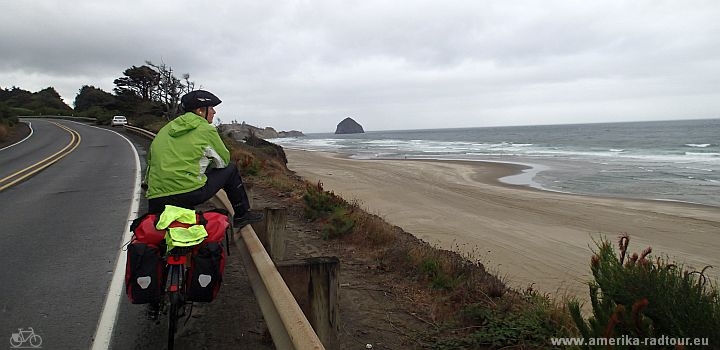 From Pacific City we follow Highway 101 again. At first we cycle along the coast on an even road. Behind Neskowin, the next rise with a gradient of 7 % is waiting for us.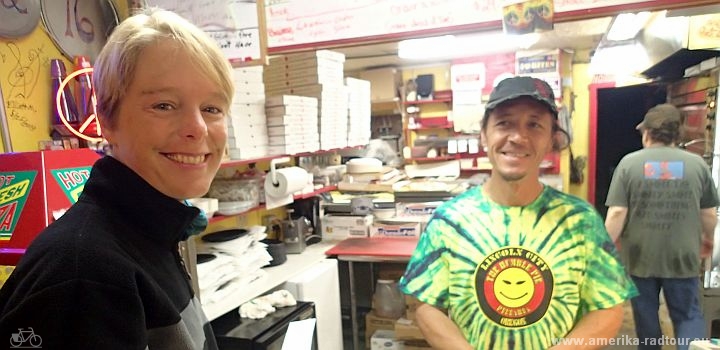 In Lincoln City we eat at Humble Pie Pizzeria. At first sight, the joint looks a little weird, at the second a little loopy: You may write on the walls with a pen, will however (a) ask for permission, (b) not leave any insults and (c) not longer than 2 minutes. The pizza is super yummy, the joint very recommendable.