Stage 2013/09 [A009]

Lincoln City - Newport -   Yachats - Washburne State Park

65 mi / 104 km

901 m (garmin etrex)
Cycling from Lincoln City to Washburne State Park. Pacific coast Vancouver - San Francisco on a bicycle.
Cycling from Vancouver to San Francisco following the Pacific Coastline.  
Stage from Lincoln City to Washburne S.P. via Newport following Oregon´s Pacific Coastline on Highway 101.
One of the most epic cycling tours of the world.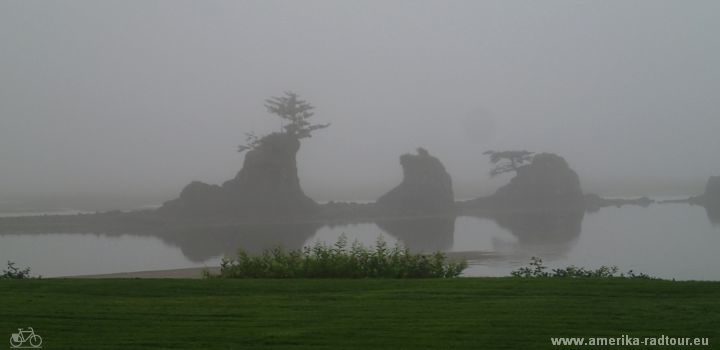 The morning doesn't cut a dash by extremely good weather. We cycle through the dense fog and when being 30 -40 meters above sea level, the sky tears opens only seldom.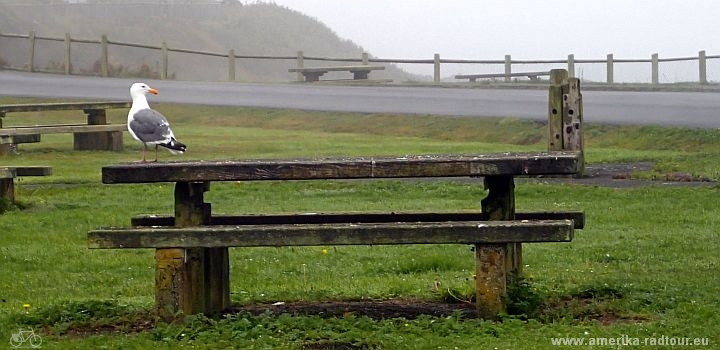 Again and again we find signposts of viewpoints at the roadside, due to bad weather conditions there is no view however. For this reason, we enjoy the seagulls that also appreciate the low influx of visitors.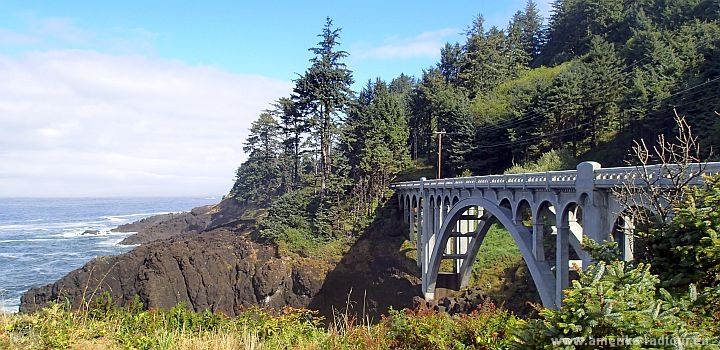 North of Rocky Creek we leave Highway 101 and continue cycling on a side street. The first highlight is Rocky Creek Bridge, also called Ben Jones Bridge. It is about a steel cable bridge with a length of about 110 meters (360 ft) built in 1927 . The ride across the bridge offers spectacular views (mouse over pic). No surprise that the weather suddenly improves too.
The road leads again and again through thick forest and makes the coast disappear behind a number of trees.

Otter Creek Loop leads parallel to Highway 101 and is almost free of cars due to the bike-friendly fitout. By the way, the guy in the background is Paul.

The view from Otter Crest State Wayside to the upcoming coastline and the upcoming weather is just as spectacular. Sun, clouds, fog: it's all there.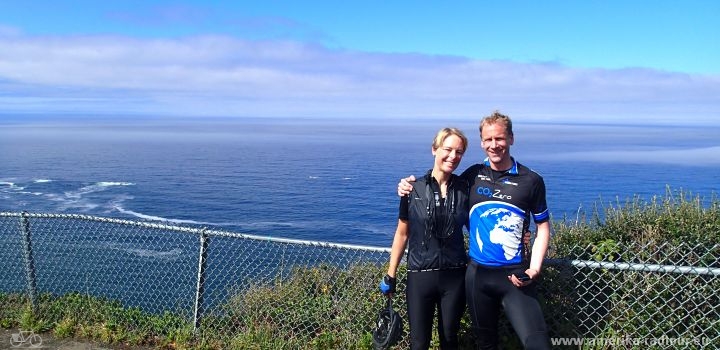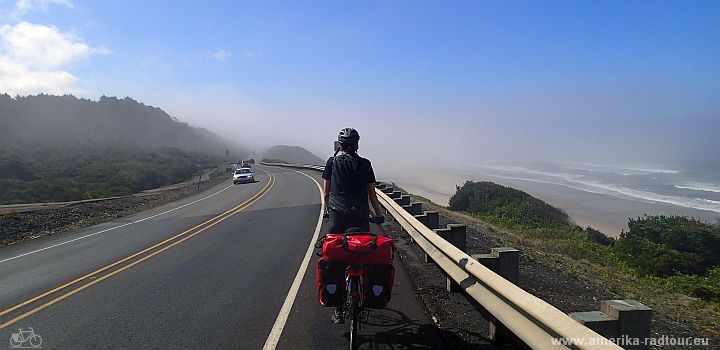 As we continue we reach Highway 101 again. On the deeper sections we cycle again and again into fogbanks, which make the landscape around us disappear in a gray haze.

On the other hand, the fog is also an attraction by itself, which is definitely worth seeing.

In Newport we cycle across the almost 1 km long Yaquina Bay Bridge. Since the lane is rather small and the curb rather high, we also find a cyclist button activating a warning signal. During the ride across the bridge I wonder why the drivers are actually warned against cyclists on the bridge: it really sounds as if there was danger coming from the cyclists.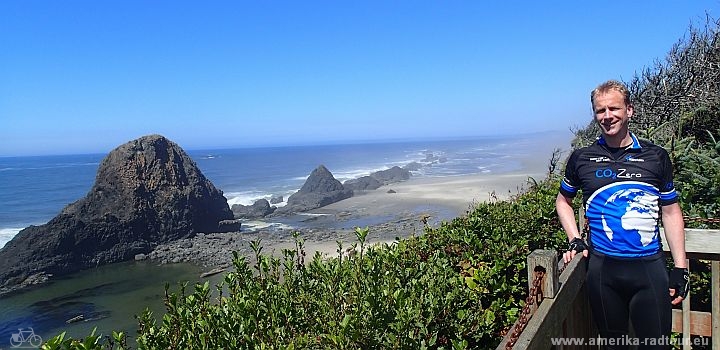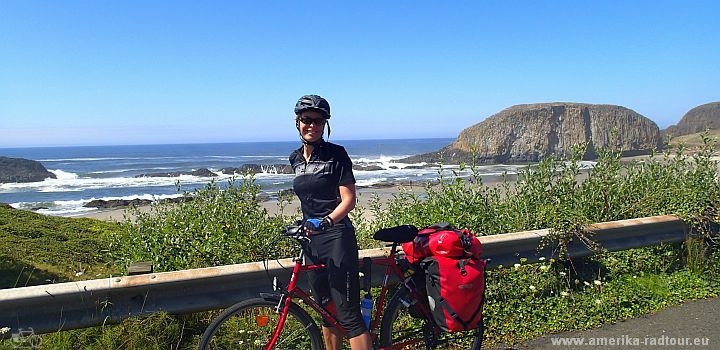 Marion in front of Elephants Rock.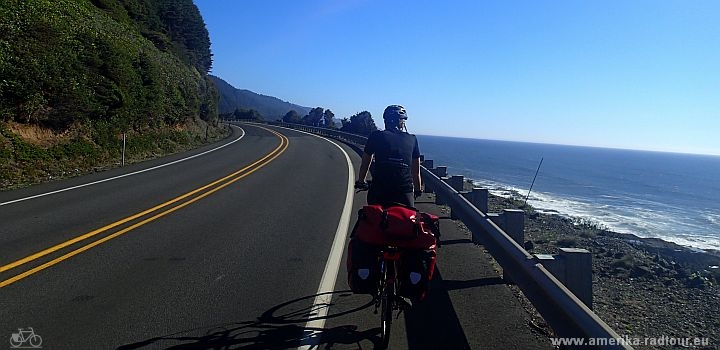 Due to the spectacular view of the coast we take more stops than planned. Therefore, our day is once more longer than actually planned. 

Tonight we stay in our tent at Washburne State Park. For us a new experience because we haven't camped in the last dacades. Positive: cyclists can stay at the Hike and Bike place for 5 USD per person.