Stage 2013/18 [A018]

Westport - Inglenook - Fort Bragg - Mendocino - Point Arena

63 mi / 102 km

1059 m (garmin etrex)
Cycling from Westport via Mendocino to Point Arena. Pacific coast Vancouver - San Francisco on a bicycle
Cycling from Vancouver to San Francisco following the Pacific Coastline.  
Stage from Westport to Point Arena following California´s Pacific coastline.

We leave the camping site quite early and without breakfast cycling through the dense fog. Unfortunately, the fog does not only reduce the brightness but also the warmth of the sun.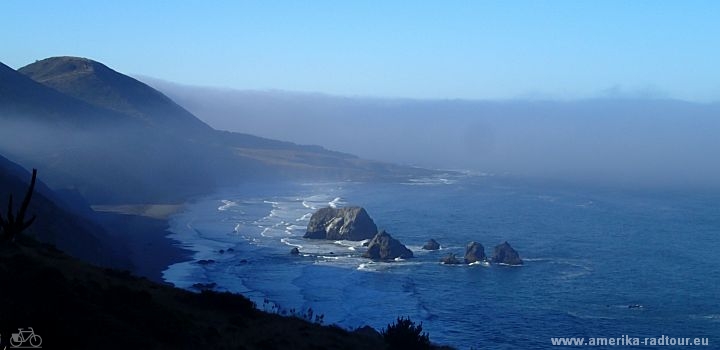 The coastal road quickly rises to a height of 100 m. The view is excellent on top. Below it remains cold.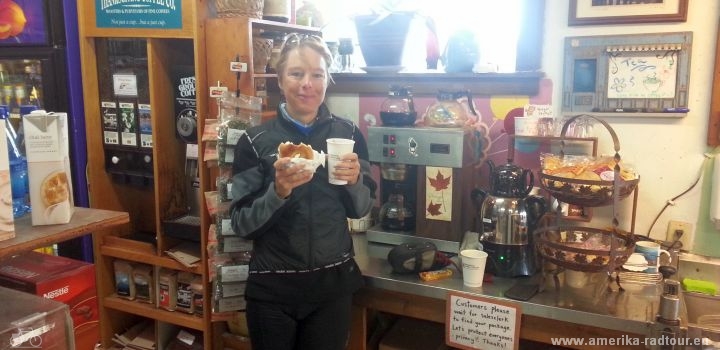 Breakfast stop at a small joint.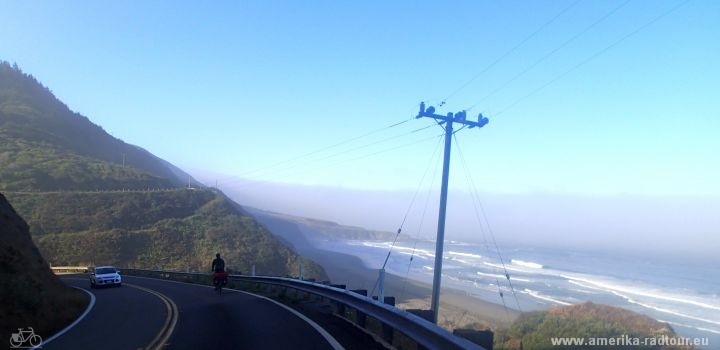 Highway 1 runs on a height of 50 – 100 m above sea level to large parts. Unfortunately, our way goes down to sea level, whenever we cross a river and afterwards up again.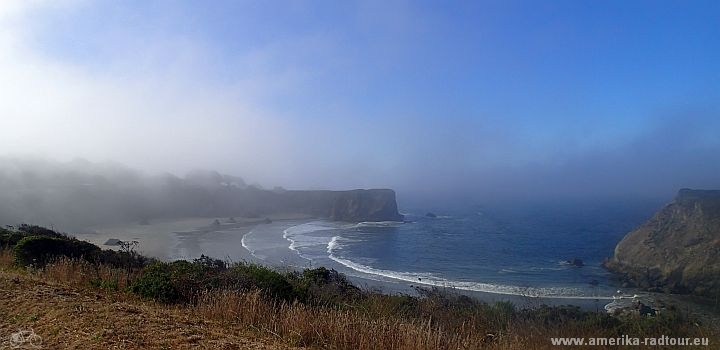 The fog dissolves only slowly.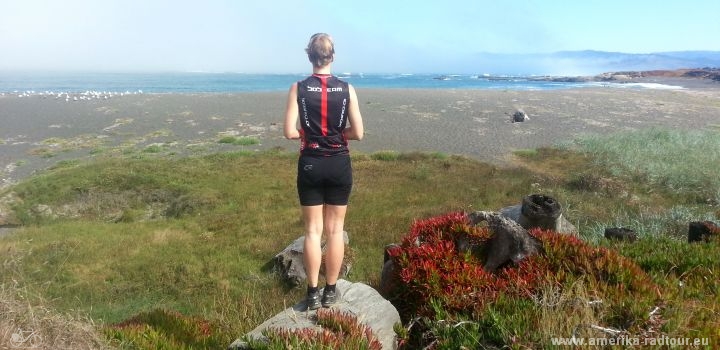 We leave Highway 1 in Cleone and cycle through the Mackerricher State Park.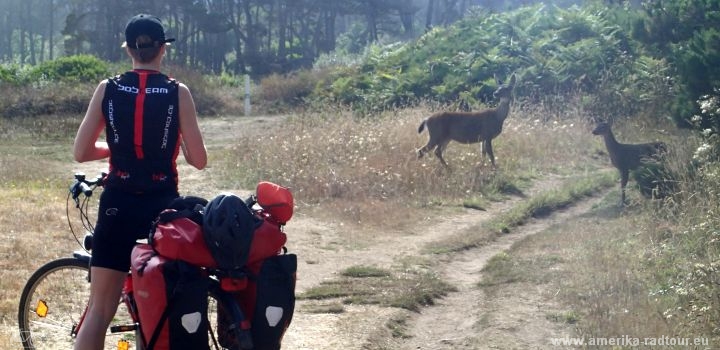 The animals look quite surprised to meet cyclist that early in the morning.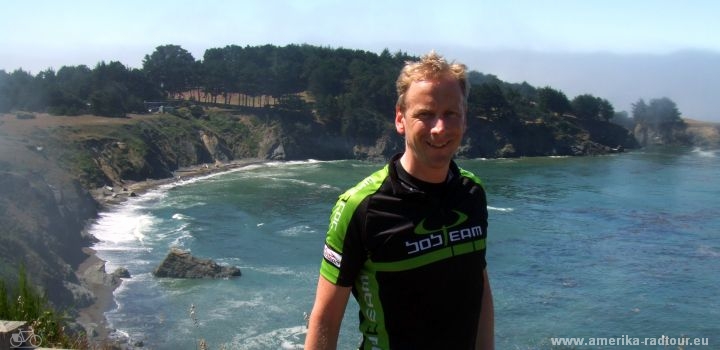 Now and then there is wind, the fog tears opens and there is a splendid view of one of the many small bays.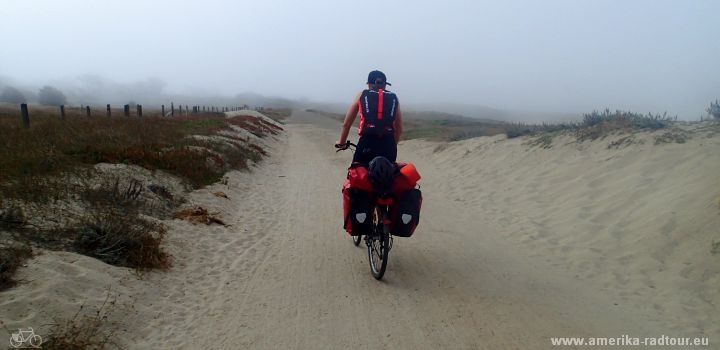 What would a coast be without any sand?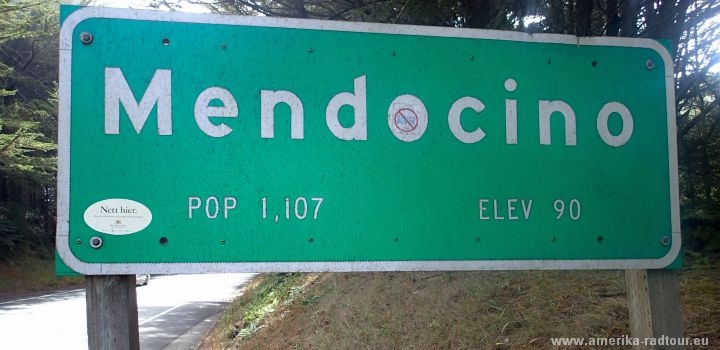 Mendocino. The city from the pop song really exists!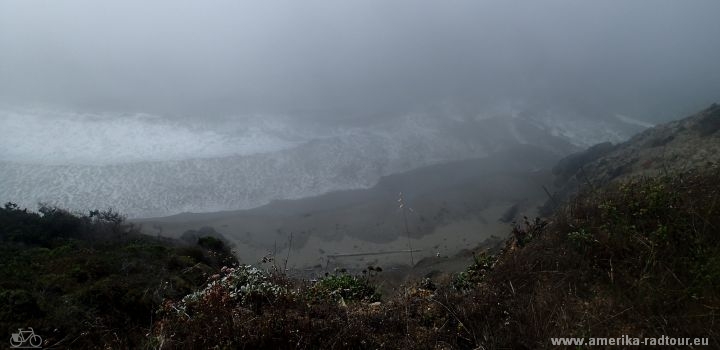 In some sections, the road leads past the steep rock. I am glad that I only see the soft fog clouds below me. Sometimes the fog patches do however tear open and I can look down 100 m. I prefer the fog.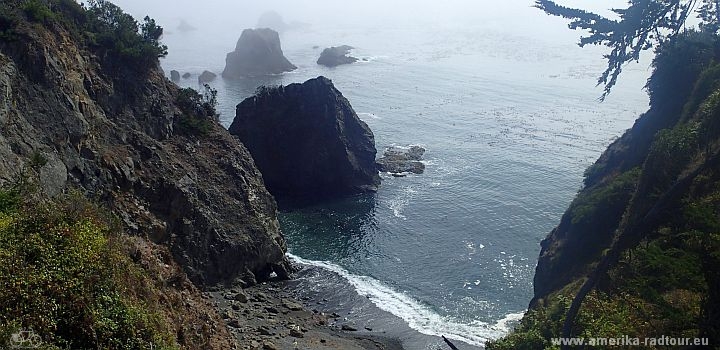 The frequent views of the coast from above are only possible because we constantly cycle up and down. Even if we are on a height above 100 m only one single time, a total of more than 1200 meters in altitude sum up during the day.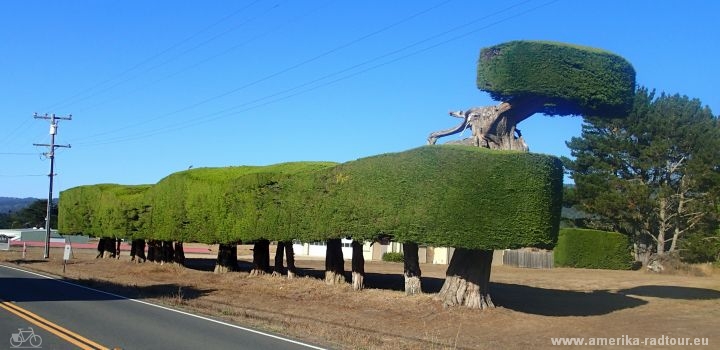 We admire an artfully cut group of trees in Manchester.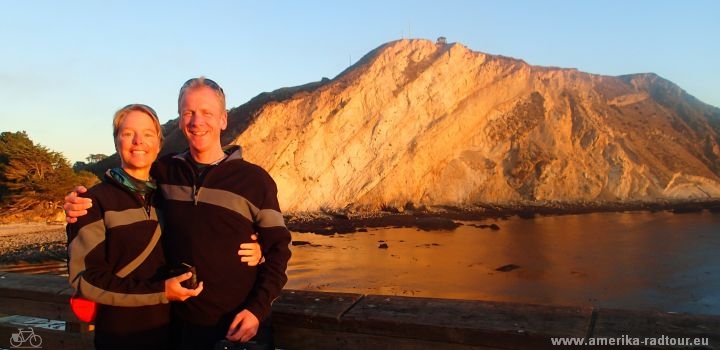 In Point Arena, we stay at the hotel "The Wharf Master's Inn" directly at the harbor. From the pier we enjoy the sunset before having an excellent dinner at the restaurant next door.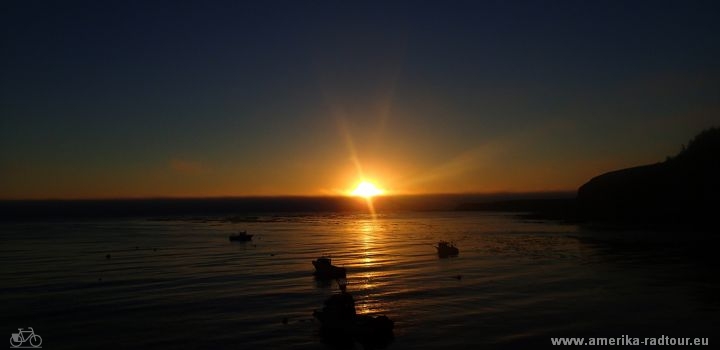 After having received a small bottle of wine from the region at the reception as a present, we finish our day with a glass 2012 Chenin Bland from Mendocino. Particularly laudable: there are good wine glasses in our room for this purpose. Very stylish!